Seven Brews to Celebrate the Anniversary of the Seven Summits
If you can't climb them yourself, you might as well drink like you did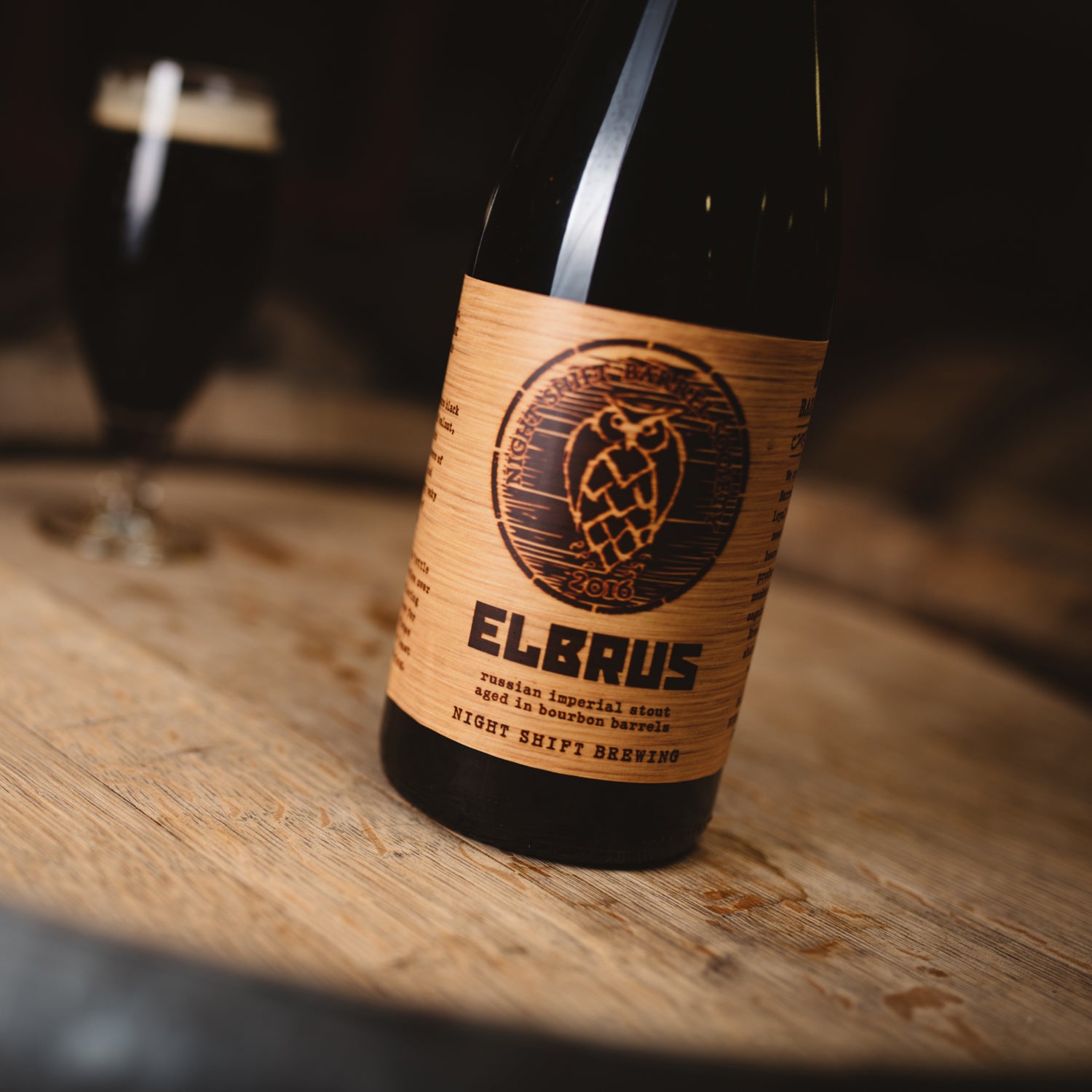 Heading out the door? Read this article on the new Outside+ app available now on iOS devices for members! Download the app.
We weren't actually there when Richard Bass summited Mount Everest on April 30, 1985, becoming the first to bag the highest mountain on every continent. But we'll guess what he said as he began the trek back to Base Camp: "I could really go for a beer."
To toast the anniversary of Bass' accomplishment, we've assembled a list of the best brews to pair with every peak on his list—most are named after the peak and made in a brewery nearby. Note that unlike the current list, Bass counted Australia's Mount Kosciuszko, not Indonesia's Puncak Jaya, as Oceania's highest peak. While Puncak Jaya is now most commonly accepted in the Seven Summits list, we went with Kosciuszko to honor Bass' choice (and because there is no beer named after Puncak Jaya). Many of these beers aren't available stateside, but they are an excuse to go straight to the source.
---
Everest Beer
Mount Everest Brewery; Kathmandu, Nepal
This Kathmandu brewery started producing an Everest-themed beer in 2003 to mark the 50th anniversary of Sir Edmund Hillary and Tenzing Norgay's summit. The most exciting thing about the beer may be its label, which shows a historic image of Norgay on Everest. What's inside the bottle is pretty standard: a light, somewhat grainy lager without much in the way of oomph.
Andes Red Lager
Quilmes; Quilmes, Argentina
For Aconcagua, we chose Argentina's version of macrobeer—the Quilmes brand is the most ubiquitous bottle in the country. Still, the Andes Red Lager offers a sturdy hit of malt and just enough bitterness to make it interesting. If you're feeling extra inspired, its deep amber color is reminiscent of watching the sunrise over the Andes.
Denali Schwarzbier
Denali Brewing Company; Talkeetna, Alaska
On your way to the base of the mountain, make a pit stop in Talkeetna, Alaska, to pick up a six-pack of this traditional German-style Schwarzbier. Each can encapsulates the perfect blend of Nobel hops with Pilsner and Munich malts. At 5.1 percent ABV, it won't knock you on your ass after your grand adventure, but it will give you a good buzz.
Kilimanjaro Premium Lager
Tanzania Breweries; Dar es Salaam, Tanzania
We officially chose the beer named after the peak, but if we were judging on taste, we'd choose Serengeti by Serengeti Breweries instead, based on the intel of a local guide. "Kilimanjaro beer is undoubtedly popular; I think it's the bestseller in Tanzania, and you have to try it at least once," says Henry Stedman, who wrote the bestselling guidebook Kilimanjaro: The Trekking Guide to Africa's Highest Mountain. But, he says, "I personally prefer either Serengeti or Ndovu. I find Kili beer a little bland—all gas and little flavor—whereas the other two are positively tasty."
Elbrus
Night Shift Brewing; Everett, Massachusetts
Last year, the Massachusetts-based Night Shift Brewing named its barrel-aged beers for epic peaks. For the Russian imperial stout, the natural choice was Elbrus. It's a 9.2 percent ABV fire-breathing bourbon barrel–aged stout that, like climbing Russia's highest peak, you won't soon forget. It was released only to those in Night Shift's Barrel Society, a paid program that rewards members with special-edition beers. But if you're lucky, you might be able to find a bottle rattling around somewhere on the internet or a kind friend who will share theirs with you.
Kosciuszko Pale Ale
Kosciuszko Brewery; New South Wales, Australia
On your way to the peak's trailhead, you'll pass the Banjo Peterson Inn, which houses the Kosciuszko Brewing Company. This 4.5 percent ABV Australian pale ale is the brewery's flagship, and lots of work has gone into perfecting it. The pale and Munich malts work in perfect balance with Tasmanian-grown hops. If you've got extra time, take a tour of the brewery, which is in the same building as the taps.
Antarctic Nail Ale
Nail Brewing; Perth, Australia
Yes, we cheated here—there is no Vinson beer. Hell, there's not much (official) beer to found in Antarctica: despite a rising culture of home brewing happening at Antarctica's research stations, shipping beer off the continent is almost impossible. But since you're shelling out $40,000 to fly to Antarctica and climb Mount Vinson, may we suggest bringing a bottle of the world's most expensive beer with you? In 2010, Nail Brewing decided to make its Antarctic Nail Ale with water from an Antarctic iceberg. The oversized ice cube was sent to Perth, Australia, where it was turned into an Australian-style pale ale. Thirty numbered bottles were auctioned off, with one fetching $1,850. We'd say it tastes best cold, but honestly, there won't be any other choice in how you drink it.
Lead Photo: Night Shift Brewing