Gear Guy
What Are the Best Insulated Growlers?
Five bomber vessels to keep your beer cold and bubbly at the campsite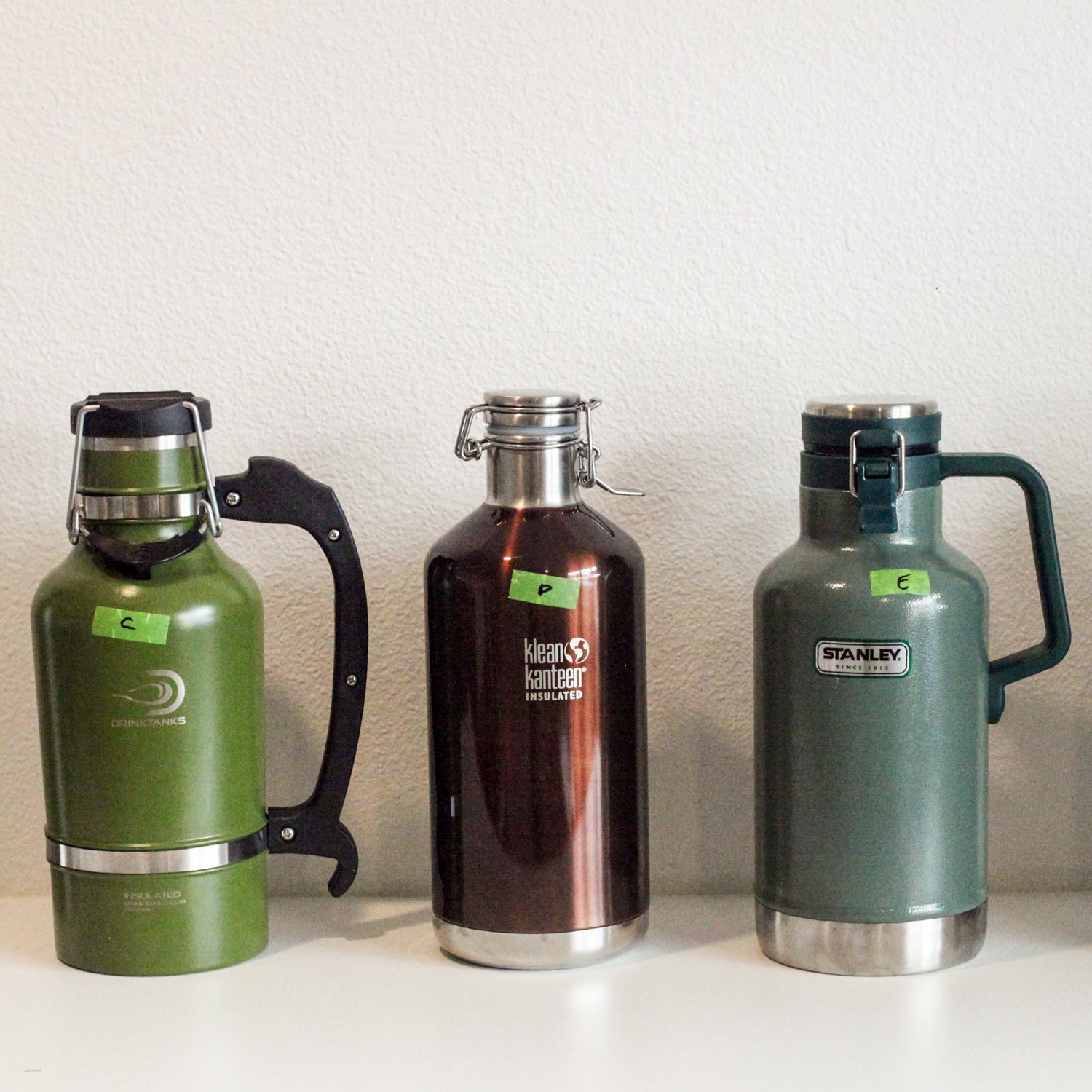 Heading out the door? Read this article on the new Outside+ app available now on iOS devices for members! Download the app.
Beer is great. Cold, carbonated beer is even better. That's why we go for insulated growlers, which keep your brews tap-fresh for hours. The only problem: there are dozens of growlers to chose from. To help you pick the right one, I put five of the most popular models through the wringer. Here's how they stacked up. 
---
The Test
I filled all five 64-ounce insulated growlers with the same Barley Brown's Head Shake Imperial IPA from my local watering hole (Gils), then took them home, and let them sit in a 70-degree room for 24 hours. The next day, I used a meat thermometer to take the temperature of each beer in the growler, then poured the brews in pint glasses and took the temperature again. To test carbonation, I held a pint glass against a magazine holder (like the kind you'd find on someone's desk) to keep the angle consistent, while a friend slowly poured each growler. Then four of us sipped the beer and rated the bubbles. The final question we all tried to answer: Would we be happy if someone served us this beer in a bar?
---
Klean Kanteen Classic Growler ($70)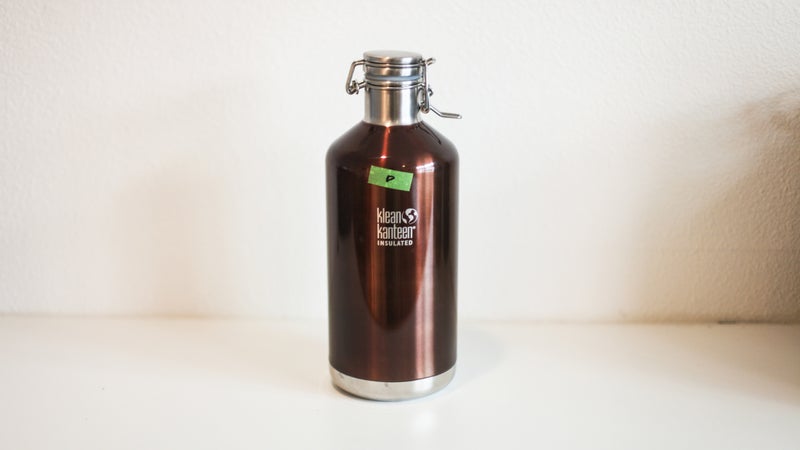 Temperature: Growler—47 degrees; Glass—51 degrees
Carbonation: Rated #1
Verdict: This growler was the tester favorite because it kept the beer the coldest and most carbonated. Everyone said they would have gladly pounded the same pint in a bar. The only complaints: we wanted a handle to facilitate pouring and a wider mouth for easier filling.
---
Stanley Classic Vacuum Growler ($50)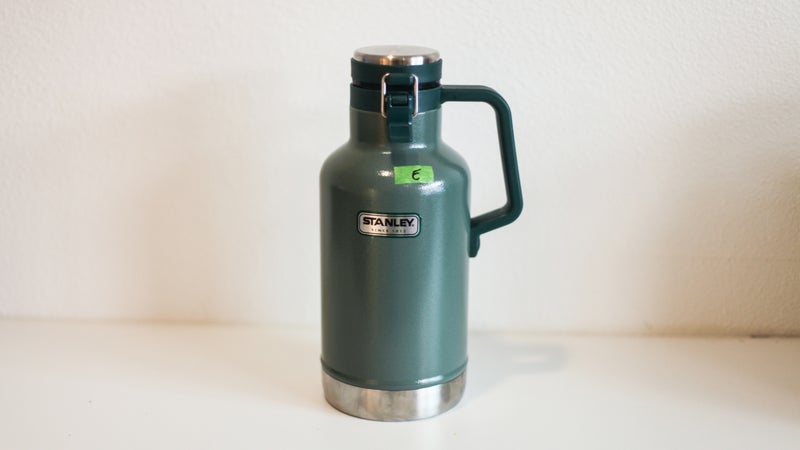 Temperature: Growler—48 degrees; Glass—52 degrees
Carbonation: Rated #2
Verdict: The Stanley was a close second to the Klean Kanteen when it came to beer temperature, carbonation, and drinkability. And unlike the Klean Kanteen it has a handle, and that old-school Stanley look.
---
DrinkTanks Insulated Growler (From $69)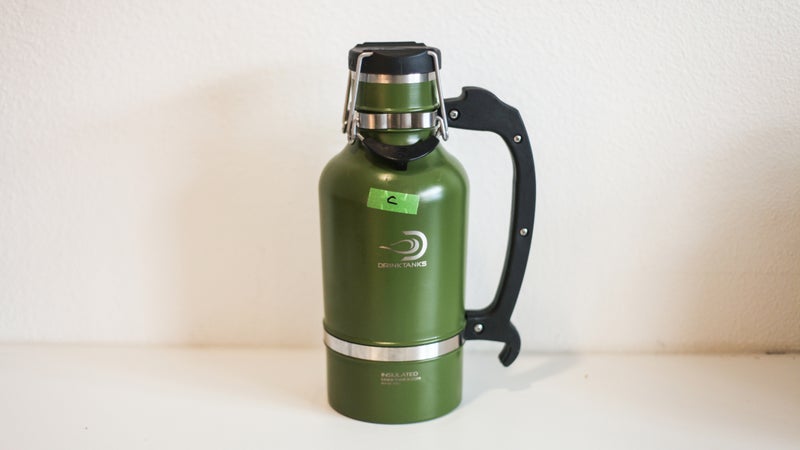 Temperature: Growler—52 degrees; Glass—55 degrees
Carbonation: Rated #3
Verdict: While this growler didn't perform as well as most of the others on this list, we loved the classic dual-bail clamping top. Plus, for $45, DrinkTanks offers a Keg Cap accessory that uses CO2 to keep your beer as bubbly as if it were in a kegerator.
---
Yeti Rambler Bottle ($90)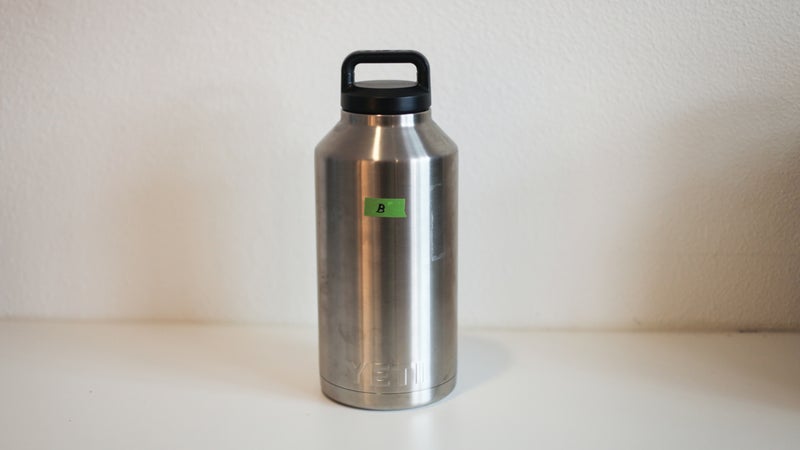 Temperature: Growler—48 degrees; Glass—53 degrees
Carbonation: Rated #4
Verdict: The Rambler bottle kept the beer plenty cold and drinkable, but we suspect it lost some carbonation as it doesn't have a beer-specific lid. While it wasn't top-rated among our testers, this is definitely the growler I want with me on summer river trips or off-road shenanigans because it's the burliest (although almost most expensive) of the bunch.
---
Hydroflask Wide Mouth Growler ($55)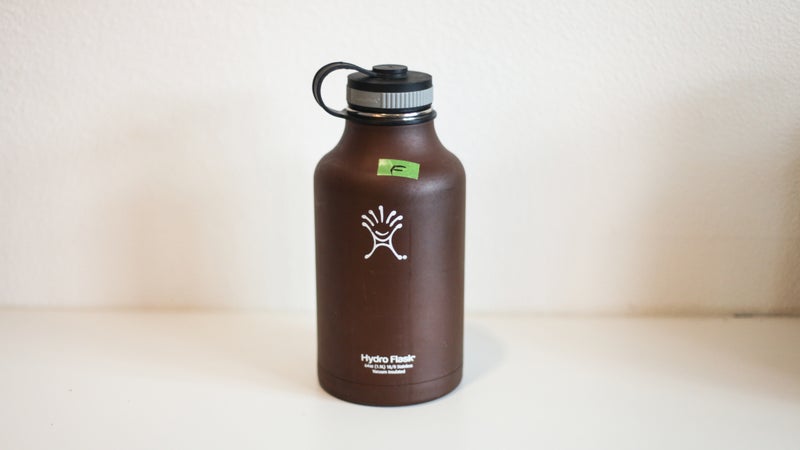 Temperature: Growler—52 degrees; Glass—57 degrees
Carbonation: Rated #5
Verdict: This growler didn't keep beer quite as cold or as bubbly as the other ones did, but we like it because it's almost as durable as the Yeti, for $35 less. 
Trending on Outside Online