What food is best for long canoe trip, where weight is not an issue?
What food is best for long canoe trip, where weight is not an issue? Alex Savannah, GA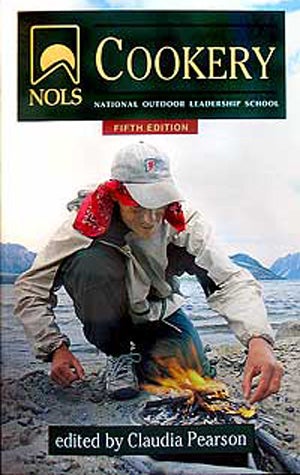 Heading out the door? Read this article on the new Outside+ app available now on iOS devices for members! Download the app.
I can tell you this: whatever it is you HAVE to eat, what you will WANT to eat will be whatever you don't have. No, not trying to go all Zen koan on you. It's just that, in our spoiled everyday lives, we get used to a thousand choices—and that's just in a Subway Sandwich shop. I remember when I was climbing Denali, we had all sorts of things to eat. And after ten days none of it was appealing.
The NOLS Cookery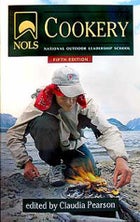 The NOLS Cookery
So rather than advise you on specific things to eat, I'll offer some more general advice:
1. Get some good outdoor cookbooks. There are lots of them out there: The NOLS Cookery ($15) is a classic, drawn from the National Outdoor Leadership School. Brenda Kulibert's Campground Cookery ($12, Paradise Clay Publications) is another good one. Or try Robin Donovan's Campfire Cuisine: Gourmet Recipes for the Great Outdoors ($16, but on sale at Amazon).
2. Get a Dutch oven. For a group, Lodge Logic's seven-quart model ($56) is fine. Learn how to use it. Woody Woodruff's Cooking the Dutch Oven Way ($13, Caxton Press) will come in handy.
3. Also, get a Backpacker's Pantry Outback Oven ($80). These are great—you can make nearly anything in one of these that you can make in a regular oven. Some flour, yeast, or baking powder, a few other ingredients, and…Muffins!! Biscuits!! Pizza!!!
4. Make up a camping spice kit. Salt, pepper, cayenne pepper, basil, thyme, oregano, cumin, chili powder, curry, cinnamon, Vanilla extract, and olive oil. Add to that list as you see fit. This goes a long ways toward adding flavor to meals.
Armed with knowledge and the right utensils, you get away from packing "food" and start carrying "ingredients." And when you have ingredients, you can make pretty much whatever you wish!
That, and I hear Dinty Moore Beef Stew is pretty good…