Gear Guy
Why the Hydro Flask True Pint Is the Best Cup Ever Made
Our gear writer has a love affair with this vessel—and if you think it's just about the beer, you'd be dead wrong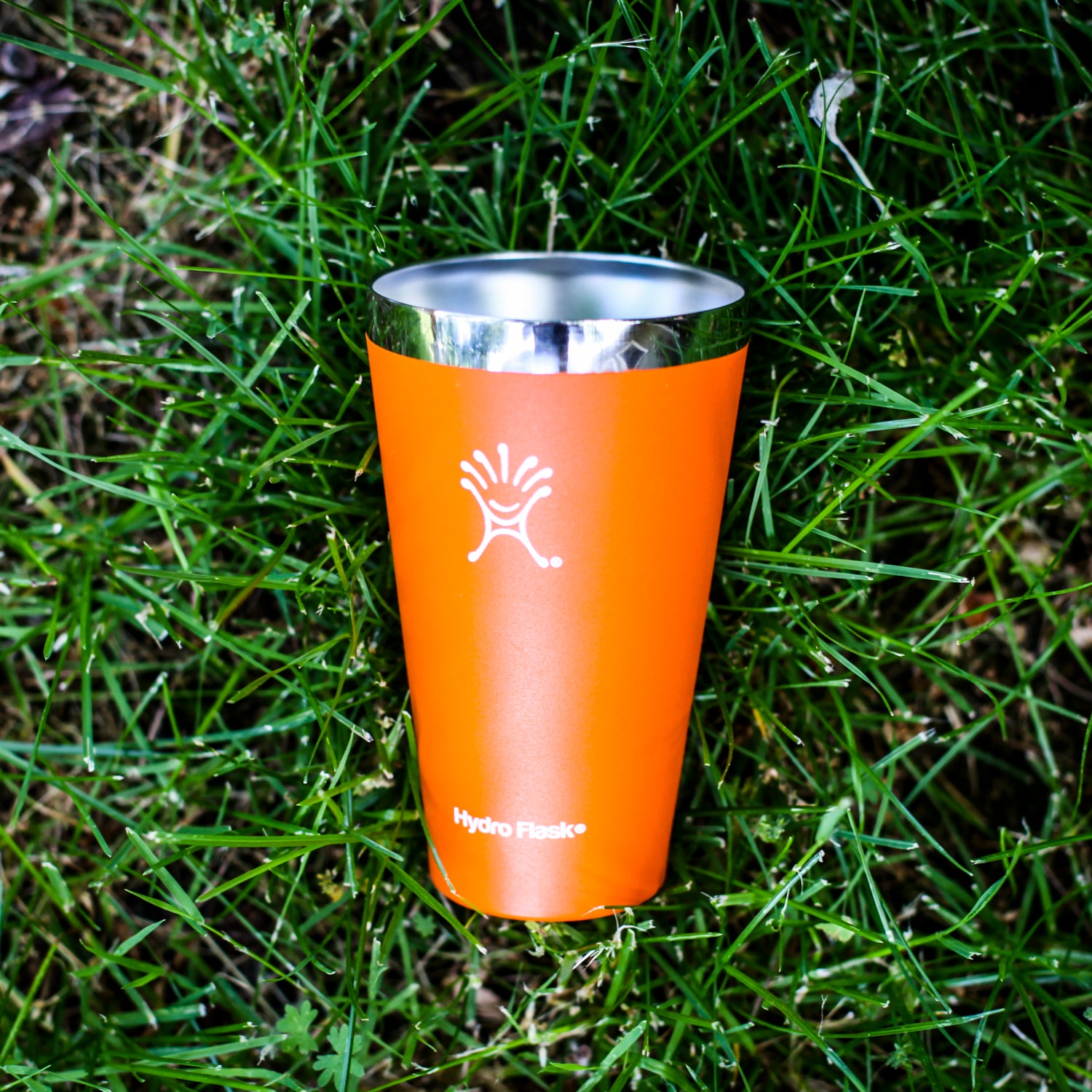 Heading out the door? Read this article on the new Outside+ app available now on iOS devices for members! Download the app.
The highest compliment I can pay the Hydro Flask True Pint ($25) is to say that I've pretty much forgotten about it. Not in the "it's sitting in my garage unused" way, but more in the "I use it so much that I don't even think about it" way. I reach for that glass out of instinct at this point.
At home, this 16-ounce insulated powder-coated vessel is my water glass. Out camping, I use it for coffee in the morning and soup at night. On a recent trip where I lived out of a cheap motel, it held my instant oatmeal at breakfast.
I prefer the True Pint over a tumbler for several reasons. First, it's bigger, so I can drink more coffee and eat more food. Second, I like that it's vacuum insulated but doesn't have a lid, so my coffee stays hot for just the right amount of time. Plus, I don't have to wash or keep track of a lid, which can be a pain. Third, the insulation stops condensation, so I never have to worry about ruining my coffee table. I know a powder-coated outer seems like marketing foo-foo, but it actually makes a difference—it feels good in my hand. Finally, when I'm done, the Pint is easy to clean and stackable.
Oddly, I rarely drink beer from the True Pint, which is what Hydro Flask's designers had in mind when they set out to build it. In fact, the company spent 18 months trying to perfect the Pint so even the biggest brew snobs would be happy. "We did a pretty lengthy study on all different shapes of beer vessels. We looked at everything, from what you'd drink a Belgian beer out of to the Hefeweizen type of fluted design, and we were really intrigued by how all of those operated," says David Visnack*, vice president of product* at Hydro Flask. They also talked to beer experts in the company's hometown of Bend, Oregon, which has more breweries than Seattle has Starbucks. The company ultimately decided that the standard pint was the best universal beer-drinking device and worked to create a metal version that was just as good as its glass counterpart.
If you look inside, Hydro Flask's True Pint is shaped so that the beer falls correctly on your palate as you tip it back (so they say—I'm not enough of a beer snob to really taste that, but some claim it's important). And the thin lip feels like a regular pint when you're drinking your favorite microbrew. "Ultimately, what we wanted to do was completely replicate the experience of drinking out of a pint rather than something that was thick and clunky," Visnac says.
Granted, the Pint might not be for everyone. Some might prefer the extra insulation of the Yeti Rambler. Or you might prefer to eat your camp food out of a regular bowl. Plus, at $25 a pop, the True Pint is expensive. But here's how I think about it: That amount is nothing spread out over the thousands of uses, especially for a tool that makes everything from computer work to campfires significantly better.
Corrections:
(10/01/2023) This name and title have been corrected to fix errors introduced during editing.
Trending on Outside Online