15 Images That Prove Why We Desperately Need a Strong EPA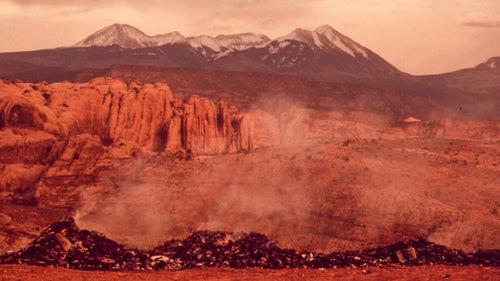 With the Environmental Protection Agency currently under attack, it's a good time to reflect on what big swaths of this country looked like before Richard Nixon created the organization in 1970. Almost 50 years ago, the Republican former president commissioned a photography project called Documerica to illustrate miles and miles of environmental degradation, advocating for the need for the agency. The following are some of the most striking images from that project.
Photo: In the 1970s, the Moab City Dump created haze and smoke visible in the nearby town. The La Sal Mountains are seen behind the burning rubble.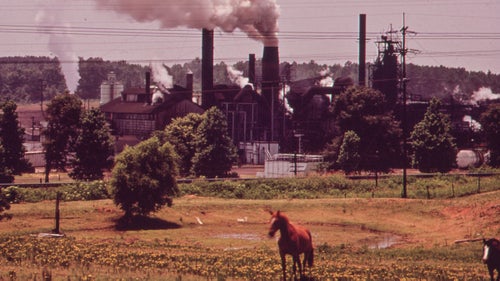 The Atlas Chemical Company, in Marshall, Texas, discharged black soot that covered anything nearby. Landowner M.P. Anderson successfully sued the Atlas Chemical Company in 1975 for damaging his property.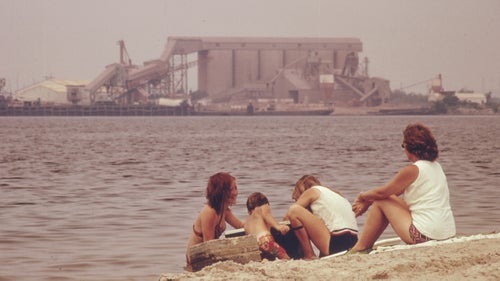 Children play in the water of Lake Charles, directly across from the Olin Mathieson Chemical Plant in Louisiana.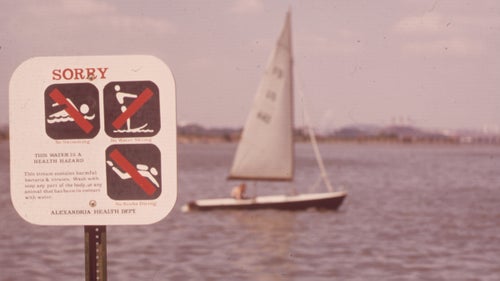 A sign at the edge of the Potomac River in 1972 warns against swimming due to severe water pollution.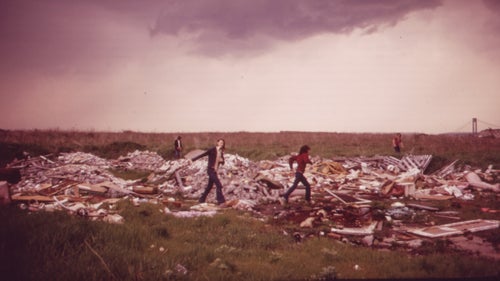 The municipal incineration plant and landfill of Gravesend Bay, New York, served as a playground in 1973.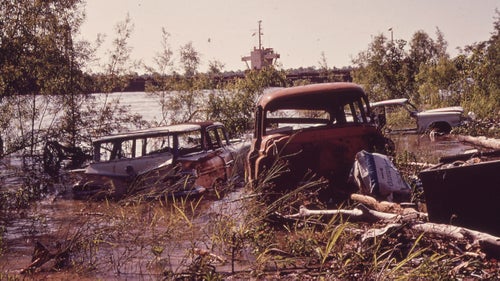 Abandoned cars along the Mississippi River, near New Orleans.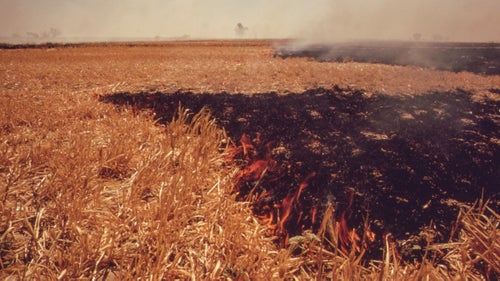 This entire field of straw in the Imperial Valley, west of El Centro, California, burned in less than half an hour. Smoke was visible for 20 miles.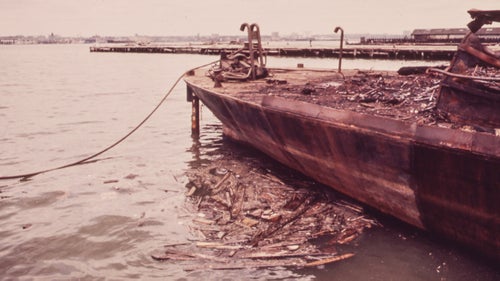 A rusting barge deposits debris in the Hudson River near the newly built World Trade Center in Lower Manhattan, 1973.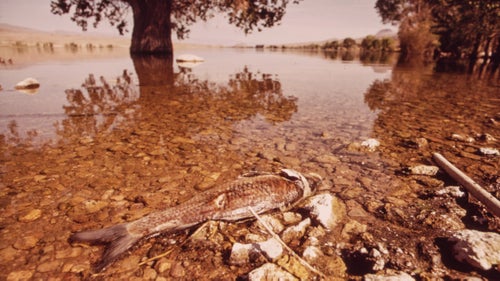 Dead fish at Pahranagat National Wildlife Refuge, near Las Vegas, Nevada.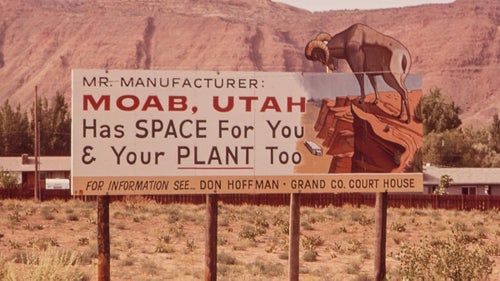 A sign advertises Moab as a destination for industry, not tourism, in 1972.