An Inside Look at Our 2019 Bike Test
Every year we gather dozens of bikes and expert testers to put the newest models through their paces. Here are some snapshots from our fall session in Grand Junction, Colorado.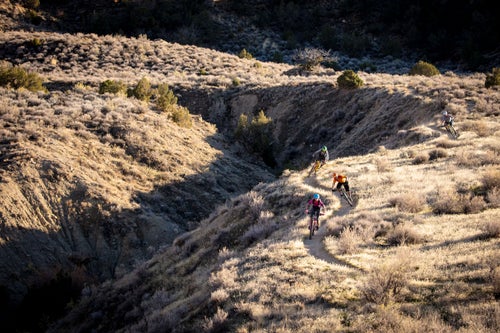 The descent on Palisade Rim Trail offered up plenty of turns and chances to carve the 25 mountain bikes we called in for the test.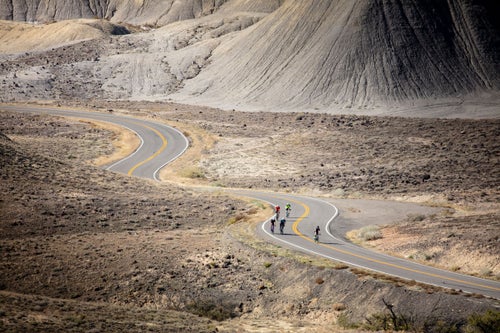 The road biking around Grand Junction is almost unmatched. Here, testers make their way through the varied landscape and S-curves of Reeder Mesa Loop.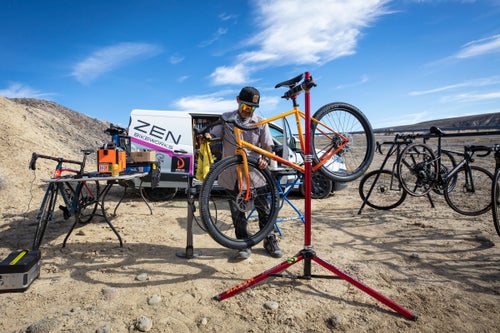 Kazzy Saito, mobile mechanic for Zen Bikeworks, wrenches on the All-City Gorilla Monsoon. We affectionately nicknamed the bike Chunky, because it was the only gravel model in the test with full-size mountain-bike wheels and tires.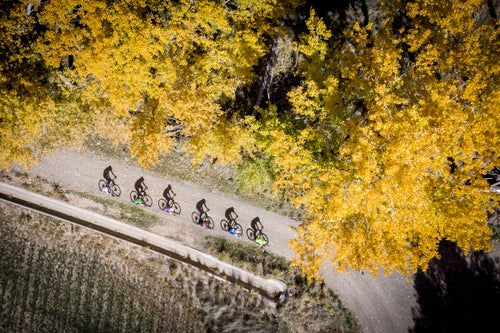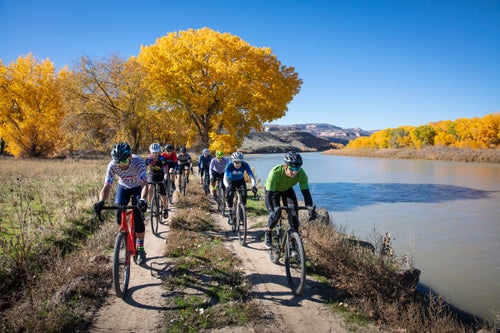 Former pro racer Cesar Grajales, left, and test director Aaron Gulley, right, lead the charge down two-track on the banks of the Colorado River.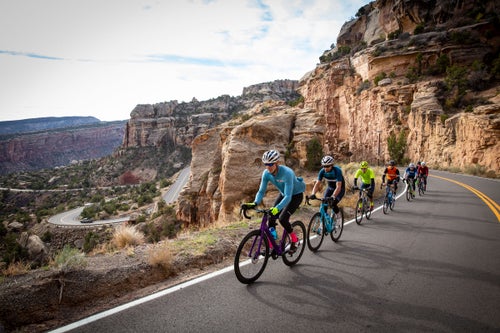 Testers climbing up the east side of Colorado National Monument. Everyone independently said it was the best road ascent and descent they'd ever done—all except Grajales, who claims the best in the world is in his home country of Colombia.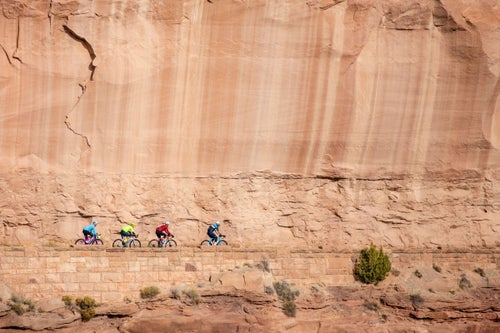 Colorado National Monument Road (also known as the Tour of the Moon, a classic stage from the glory days of the Coors Classic) snakes beside towering sandstone cliffs.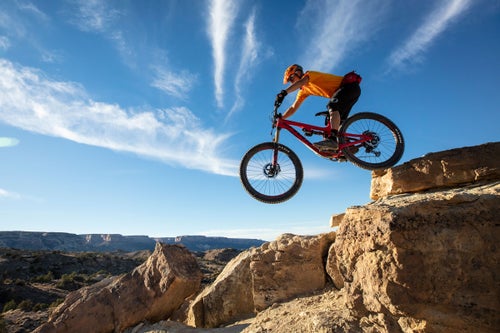 Frank Leyer, a fourth-year veteran tester from Germany, tries out the electronic suspension of the Pivot Mach 5.5 at Lunch Loops.
Custom wheel builder and owner of LaceMine 29 in Grand Junction, Mike Curiak makes easy work of the Lunch Loops drops aboard the Gear of the Year–winning Ibis Ripmo.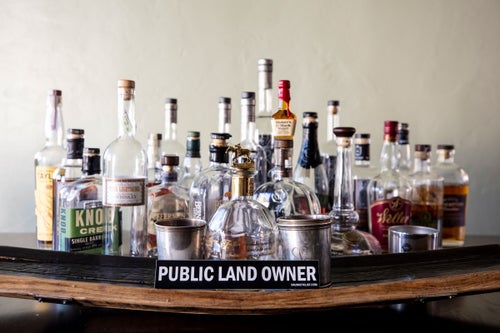 The price of admission for each of the 23 testers is a bottle of bourbon. A little nip helps take the sting out of two weeks of six-hour riding days.