3 Wheels and 7 Horsepower in Mad Rickshaw Race Across India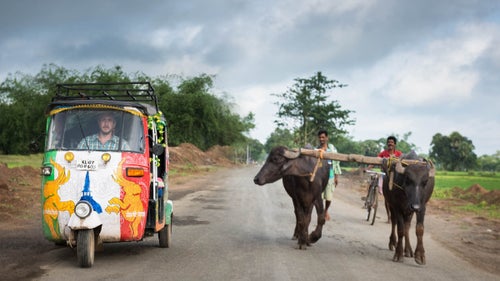 This spring, Italians Stefano Conz, Giovanni Testa, Davide Bozzalla, and Vittorio Michelini—aka Team Rust and Dust—set out to cover more than 2,000 miles across India in rickshaws. Hosted by an organization called The Adventurists, The Rickshaw Run gave 69 teams the keys to two-cylinder, seven horsepower stallions to take on a free-form route across India through, as the event's website put it, "whatever shit the road throws at you." Getting lost, getting stuck, and breaking down are guaranteed. Here, Team Rust and Dust shares a few of their fondest moments. They came in last.
Photo: Stefano Conz behind the wheel. There were cows everywhere in India. Everywhere.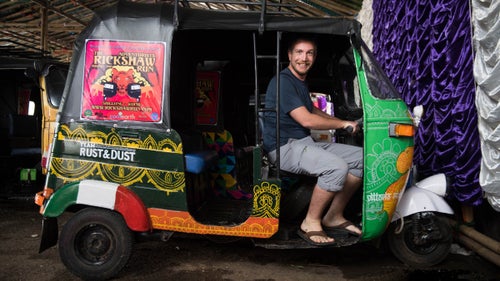 Conz the day before the start of the Rickshaw Run in Shillong, India. We were getting familiar with our Rickshaws and finishing the paint job.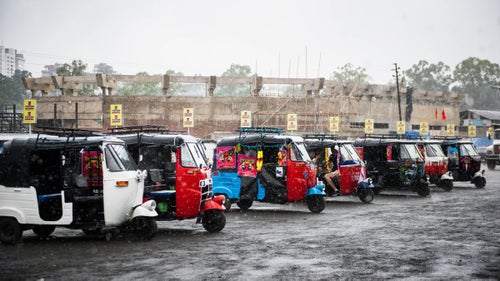 The day before the start a little monsoon came through to welcome us in India. Pictured here are some of the competition's rickshaws. Each one has a unique paint job chosen by the teams. During the Run, we oddly enough never came across another team.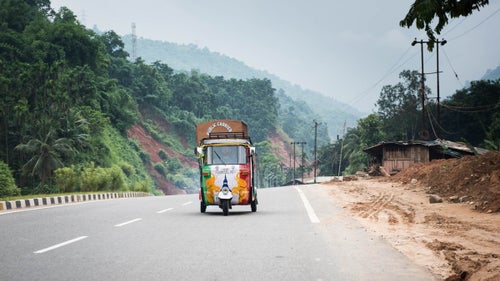 Cruising on the open road near the start of the race.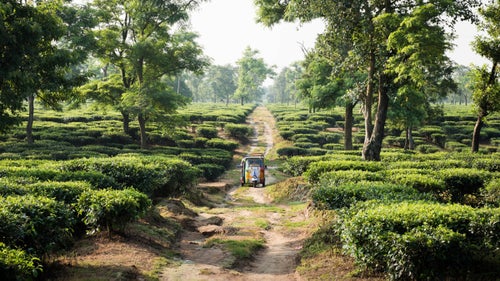 The first tea plantation we saw near Assam. We couldn't resist and left the main road to travel a bit in the middle of it. Workers in the plantation cut the topmost leaves to sell. They earn around $1 a day.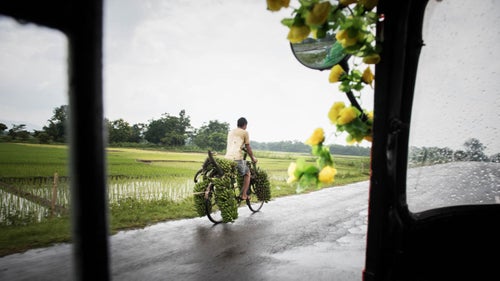 Banana delivery in the Indian state of Assam. We came across many workers carrying their produce to the local wholesale markets. At the market, there are loads of people in line to sell their bananas to big buyers who then load them into trucks. Rain is not a deterrent.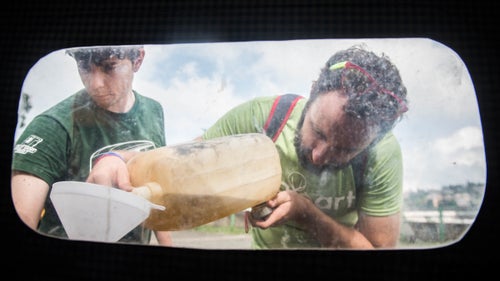 Vittorio Michelini (left) and Giovanni Testa (right), filling up one of the rickshaws' tanks. The fuel was a mix of gasoline and oil, much like a lawn mower.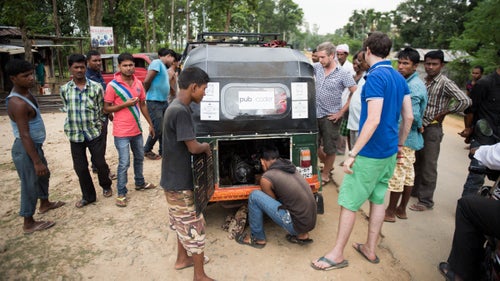 The first of our many breakdowns. After days and at least five different mechanics, we figured out that a new carburetor was in order. Every time we stopped, a small crowd gathered around. Fun at the beginning, tiring after a while.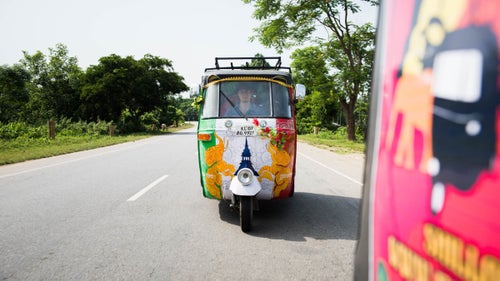 Michelini trying to keep up!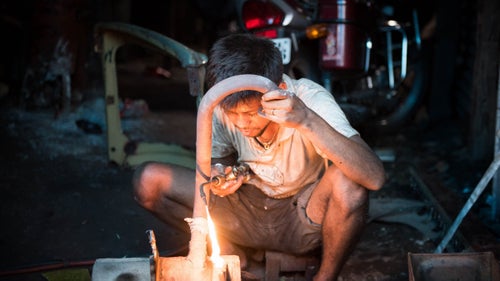 A mechanic in Siliguri working on an exhaust. Eye protection for most welders in India is an afterthought.