8 Women Who Are Changing the Climbing Community
Meet the activists, community mobilizers, and athletes creating their own space in climbing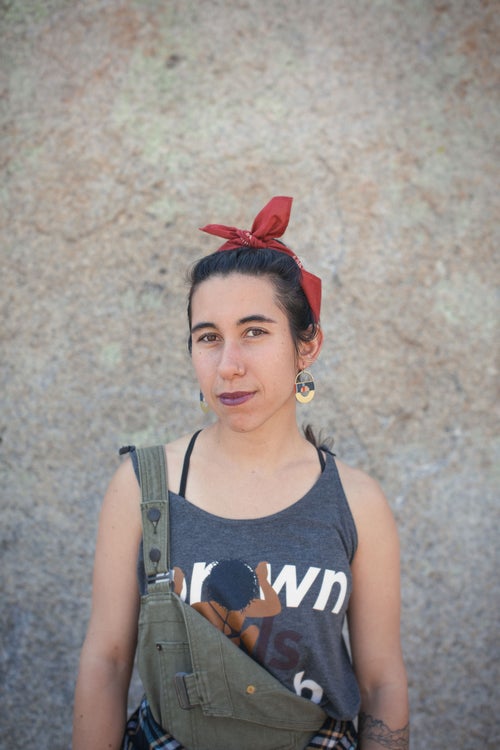 Inclusion, barriers to entry, and respecting the land were topics of conversation throughout this year's Women's Climbing Festival (WCF), held in Bishop, California, in late March. This isn't the first time the annual event has addressed these subjects, but 2019 marked its largest effort yet.
This year a third of all funds the WCF raised were donated to the Bishop Paiute Tribe and Bishop Indian Education Center, to acknowledge that the festival takes place on Paiute land. Jolie Varela, founder of Indigenous Women Hike and a member of the Paiute and Yokut Nations, spoke at the opening ceremony and let participants know that the original name of this area is Payahuunadü, which means "place of flowing water."
For the last two years, WCF participants with higher incomes were given the option to pay $145 (regular event registration costs $120) to help keep overall ticket costs lower. At this year's event, for the first time, the WCF gave out ten scholarships—$250 travel stipends and free entry to the festival—in an effort to make the event more accessible. The WCF also partnered with the Hazel Foundation, an organization for nontraditional athletic groups, to work with more adaptive climbers. The two organizations focused on seeking out the leadership and skills of more people of color, indigenous, and trans leaders to fill the roles of panelists, photographers, instructors, and facilitators.
WCF founder Shelma Jun doesn't see these efforts as optional but as requisite to holding a women's event. "If we aren't addressing the multiple layers of oppression that some women face, we are not uplifting women," she says.
We spoke to some of the participants, many of whom attended the weekend's Women of Color Workshop, which was centered on tools to help attendees advocate for themselves in climbing culture, about their experiences at the WCF, and why inclusivity and representation are vital to their experience as rock climbers.
Photo: Jael Berger, 24, is the national events coordinator and California leader for advocacy group Brown Girls Climb, which partnered with the WCF this year. Berger, a climber from San Francisco, was a panelist at the festival and a co-facilitator of the Women of Color Workshop.
"Diversity, equity, and inclusion initiatives have started being implemented in organizations in the outdoors and other industries. This is essential," Berger wrote to us after the festival. Berger, who is of Egyptian and Moroccan descent, wants to ensure that DEI initiatives in the outdoor industry also make intersectionality a priority.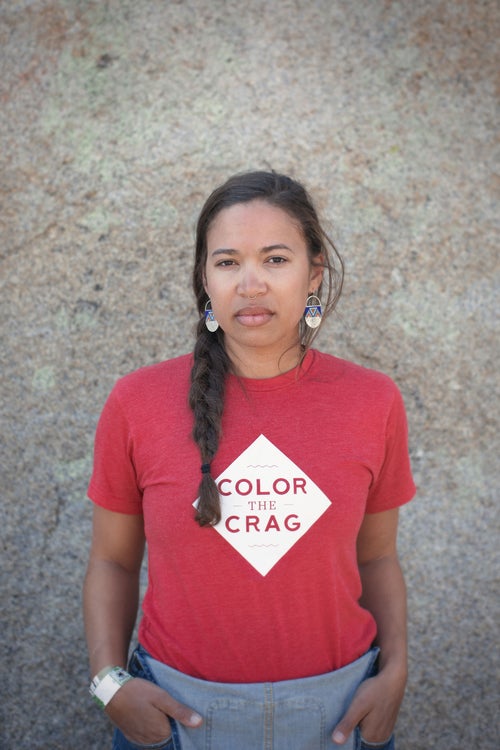 Laura Edmondson, 29, came to the festival to help facilitate the Brown Girls Climb workshop. "I wanted to help create a safe environment for other women of color who were attending the festival," she says. Edmondson is a program manager at the nonprofit Best Buddies, which provides support for people with intellectual and developmental disabilities. She identifies as biracial, noting African and Scandinavian ancestry.
"Acknowledging the root cause for the lack of diversity is the first step toward inclusion," she says. "Consider John Muir and Walter Parry Haskett Smith. Think for a moment about the privilege that allowed them the time, the opportunity, the freedom to start climbing mountains in the late 1800s. When Muir first visited Yosemite in 1868, just three years after slavery was declared illegal, what circumstances were women, people of color, queer people, trans people, neurodivergent people, native and indigenous people living under? Without regarding the historical context around cis, hetero, white, male achievement, we continue to uphold the myth of white supremacy in climbing and beyond."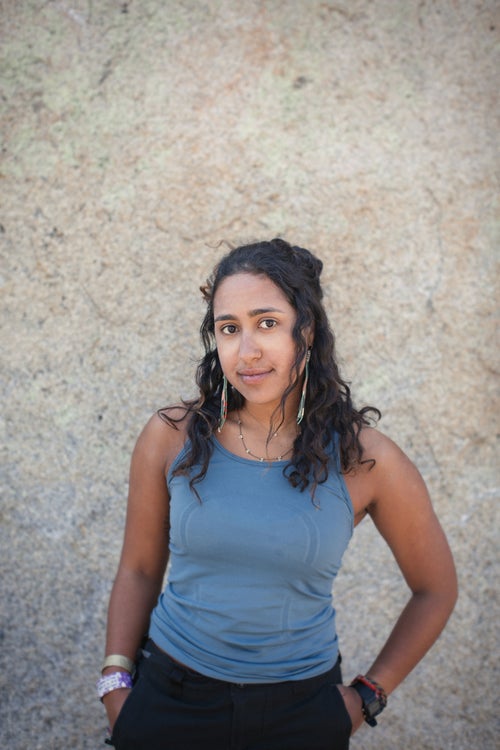 Sofia Ida Petros, a 21-year-old student and youth climbing coach in New York City, was one of ten women who received a WCF scholarship. "I wanted to attend the festival this year, because I think that it is important for spaces for people who identify as women to acknowledge and remedy the ways in which underrepresented women have not been given full access to and agency within these spaces," she says.
Petros, who identifies as Afro-Latinx/indigenous, says climbing has given her a lot, but it can also make her feel uneasy or disconnected from her identities. For her the Women of Color Workshop was a welcome change, and she left the weekend feeling encouraged. "Where in many predominantly male spaces and/or white spaces, in my life and in climbing, I find that I constantly have to explain myself, my presence, opinions, identities, capabilities, and qualifications. Among other black, indigenous, and people-of-color women climbers, I can simply express myself," she says.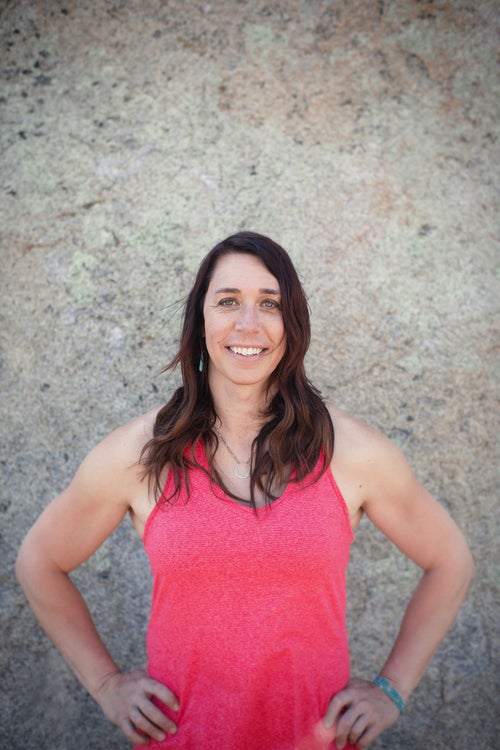 Nikki Smith came to the festival for the first time last fall, after first coming out as trans. She has taught clincis at the past two WCFs and was a panelist last fall. "I didn't have any trans or queer people to look to for hope in the outdoors, but when groups like Flash Foxy, Unlikely Hikers, Afro Outdoors, and Brown Girls Climb came onto the scene, it gave me hope that things were changing enough, that I might have a chance of surviving the outdoor industry," she said. Smith, 43, has worked in the outdoor industry for 21 years, first at the desk and then route setting in gyms, then serving as an instructor, a guide, a technical rep for Boreal, and then as the marketing director at Liberty Mountain.
Now Smith works as a climbing photographer and writer. "Each time a trans voice is elevated, it reaches a waiting audience," she says. "All of our voices should be heard. Trans women are women!"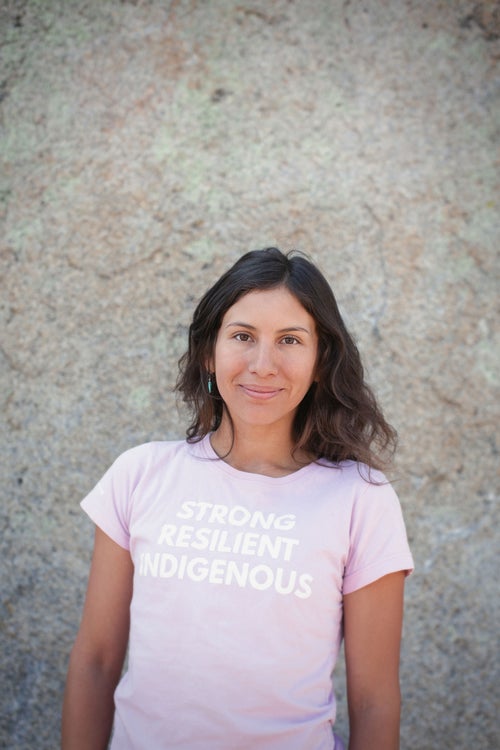 Ashleigh Thompson decided to fly out from Tucson, Arizona, for the festival when friend Erynne Gilpin told her she was going to be on the panel. Thompson, a 28-year-old Ph.D. student in archaeology and an enrolled member of the Red Lake Ojibwe Tribe, had always wanted to visit Payahuunadü. With the help of public-benefit corporation Natives Outdoors, Thompson was able to sign up to volunteer part-time during the weekend to help cut back on the costs of travel.
"Too often, Native peoples are omitted from conversations regarding North American history, politics, economics, science, arts, medicine, food, and more. So what do we do about that?" Thompson implored in an Instagram post. "One way is to acknowledge the original land stewards…An Indigenous land acknowledgement does not right all wrongs. It doesn't return stolen lands. It doesn't make up for years and years of education we have been left out of. But it's a start."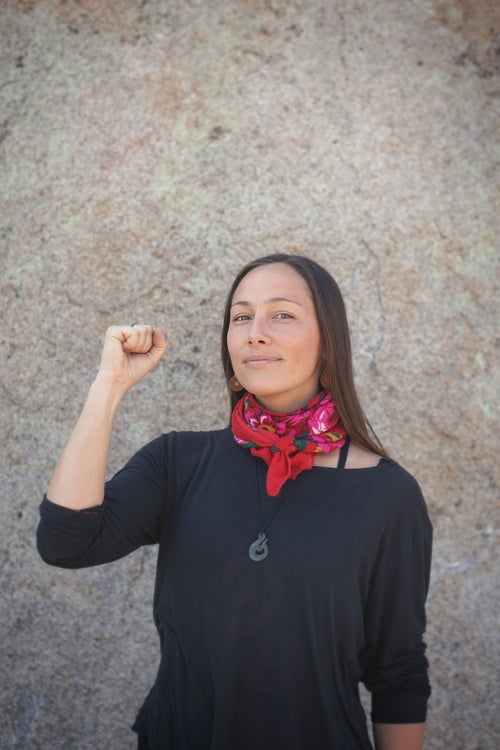 When Jun invited Gilpin to speak on this year's panel about inclusion in the sport, Gilpin saw an opportunity to attend an event she never thought she'd be able to, due to travel costs. Gilpin, a 29-year-old Ph.D. candidate in indigenous studies and a birth doula from Komoka, Ontario, offered a prayer of thanks on Sunday to a circle of women after this year's stewardship initiatives—a variety of cleanup and improvement projects led by the Bishop Area Climbers Coalition, Eastern Sierra Conservation Corps, Bureau of Land Management, Inyo Forest Service, and Friends of the Inyo.
"Rock climbing is a way for us to reclaim our relationships to the lands and waters," says Gilpin, who is of Saulteaux-Cree Métis descent. "When we remember that we belong to the land, we can remember that we belong to one another. We recognize that ongoing histories of gendered colonial violence impact each body, culture, and experience differently. For indigenous communities, our well-being cannot be divorced from the wellness of the land and waters. My partner once told me, 'The rock is a mirror, a mirror that we should all see ourselves in. The rock will reflect everything back that is deep inside of us.'"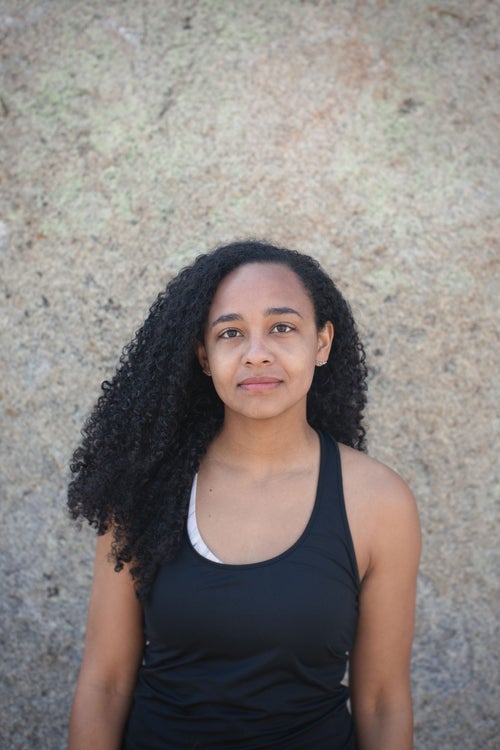 For Aleksandra "Sasha" George, a 26-year-old black first-generation environmental attorney/litigator and an antienvironmental racism advocate from the South Bronx (which, she reminded us, is the land of the Weckquaesgeek people), inclusiveness is vital. The failure of the outdoor industry to properly recognize and include people of color and indigenous voices is part and parcel of white supremacy, starting with the colonization of the Americas and ending with climate change, she said. "Environmentalists, conservationists, and American climbers and hikers have weaponized their love for the outdoors against brown and black bodies in this hemisphere since 1492," George says. "I mourn the stories of the lands that will soon lie below sea level, the hope both my people and my homelands have lost, for a future in which our history surfaces and our bodies reconnect to our land."
George, whose parents are African and indigenous descendants from the Caribbean's Quisqueya and Borinquen, sees an outdoor community as inclusive only when the space is made to express these grievances. "I seek the kind of inclusivity that will make that mourning visible and centered. The kind of outdoor community that will make room for black and/or brown bodies and minds to reclaim and restore their own connection to the land."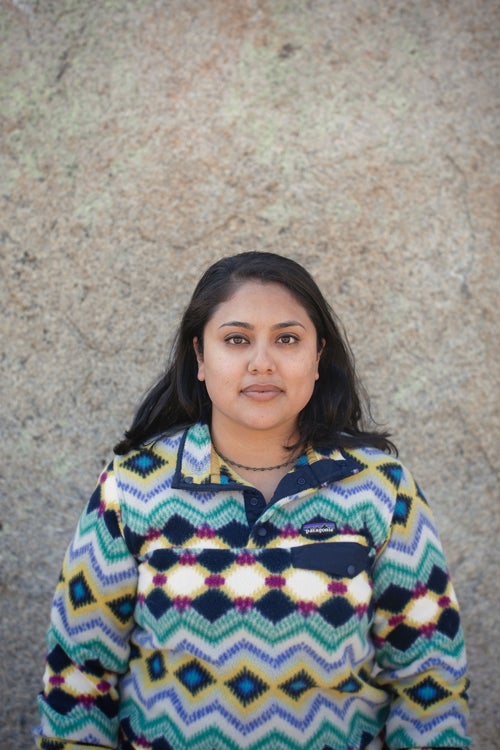 Jun hired Janelle Paciencia, a 28-year-old photographer for Brown Girls Climb, to shoot photos for the WCF. "My outdoorsy life started just over three years ago. It wasn't how I was raised, and I never knew any outdoorsy brown people growing up. None. My family raised me with the mentality that the outdoors were for rich white people with nothing better to do with their time or money," says Paciencia, a first-generation Guatemalan American living in Denver.
She credits her husband, who is white but didn't grow up rich, with reframing her perspective and encouraging her to seek out other women who liked the outdoors. Now she also volunteers for Latino Outdoors as an outings leader. "The road to a more inclusive outdoors and outdoors industry is a long one, but movers and shakers like Bethany Lebewitz, Shelma Jun, and Teresa Baker give me hope and the motivation to become [a mover and shaker] myself," she says. Paciencia is a social worker for unaccompanied refugee minors and a self-described budding documentary photographer, interested in telling the stories of other marginalized people in the outdoor industry. "If it's not personal, it's not a priority. For us, it is personal."
Corrections:
(04/24/2019) An earlier version of this piece stated that the original name of Bishop was Payahuunadü, but that's erasure language. The original name remains Payahuunadü.
(04/24/2019) An earlier version of this article misnamed the Bishop Indian Education Center.