A Vegetarian Runner's Quest to Become a Meat Eater
Learning how to buy, cook, and eat meat after eight years of vegetarianism
From farm to table, we show our journey into learning more about how local meat is raised and processed into our kitchens.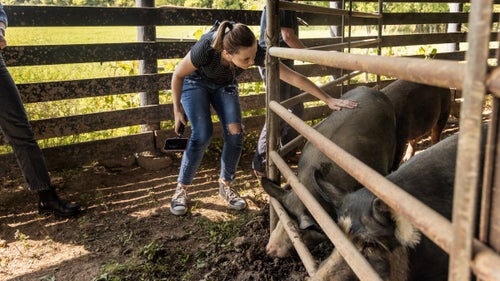 Outside Associate Editor Mallory Arnold meeting Bear Creek Farm hogs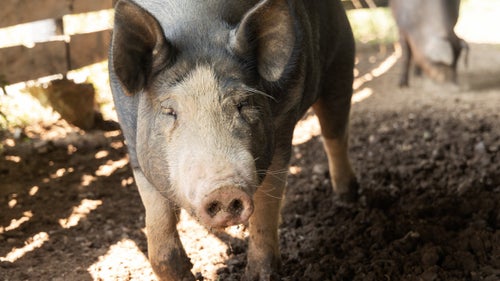 One of Bear Creek Farm's sows (female pig) greets our photographer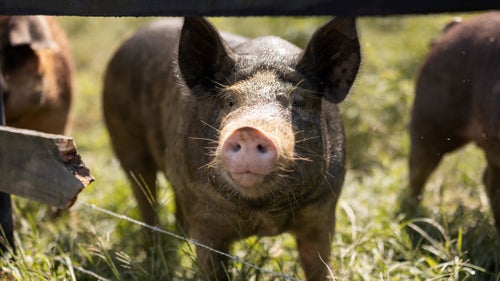 Another Bear Creek Farm pig roaming in the grass
Wilson's piglets live separately with their mother while they grow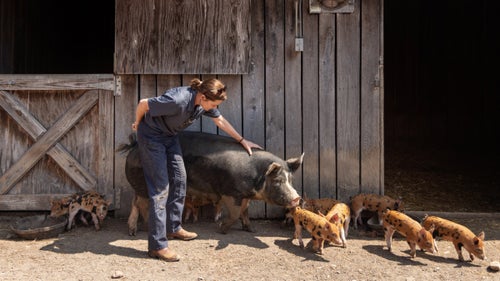 LeeAnn in the pig pen with a sow.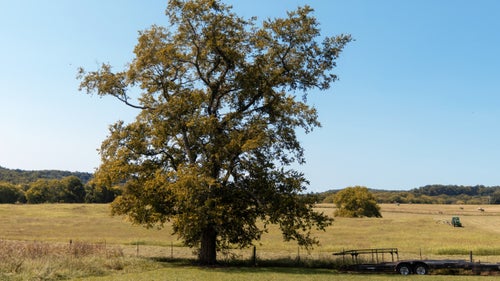 Bear Creek Farm's landscape was abundant and rolling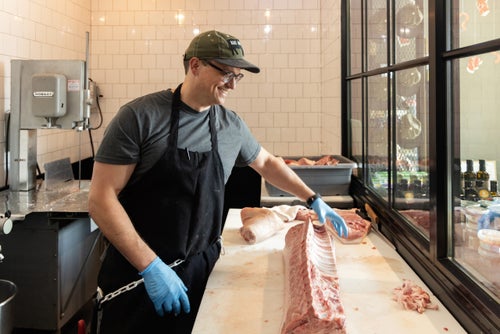 General Manager Kyle Colvard carving half a pig.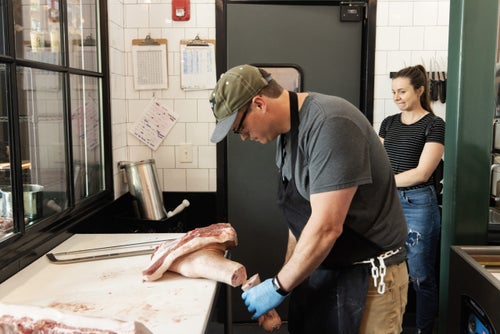 Kyle Colvard slowly breaking down a pig, using even the hooves. Notice I was less than thrilled but still willing to learn.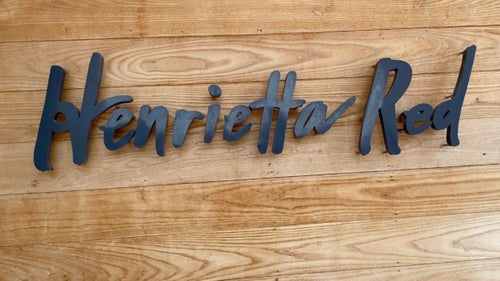 Henrietta Red is a Nashville-based restaurant and oyster bar that features seasonal cooking.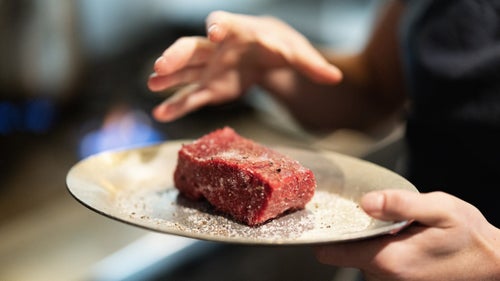 A Denver cut of steak comes from the center of the 'under blade' and is tender with excellent marbling.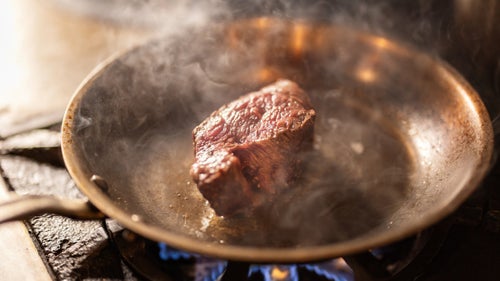 The key to cooking a Denver cut is to get a nice even sear without moving the meat around too much.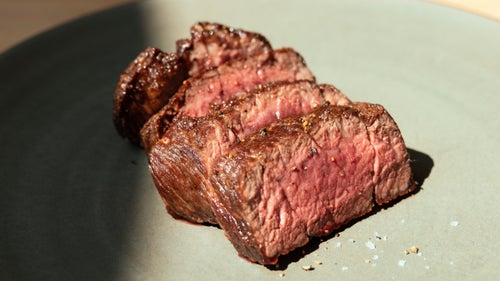 You should always cut against the grain to break up the muscle fibers and make the meat extra tender.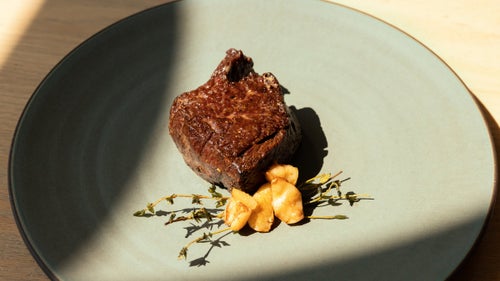 A perfectly seared Denver cut, plated with fresh herbs and garlic.