Behind the Scenes at Outdoor Retailer Demo Day
Outdoor Retail Summer Market 2018 is here, and the industry is abuzz about new gear. We hit up Confluence and Commons Parks to get in some testing time.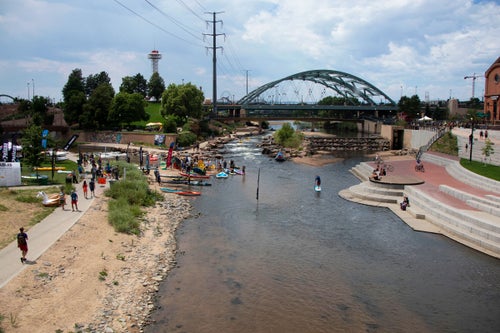 Overlooking the South Platte River in Denver, Colorado, where attendees tested paddleboards, kayaks, and pack rafts.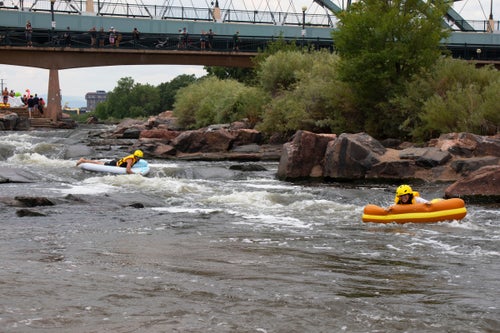 Competitors race the rapids in the first round of the very serious Inflatable World Championships, a full-bracket competition where you choose your floating steed. In this heat, the winner rode a blow-up pizza to victory.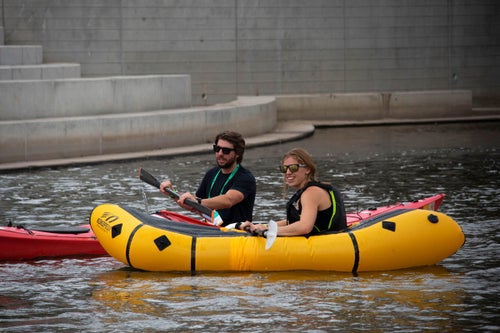 Gear editors Ben Fox and Ariella Gintzler on the water. Gintzler paddles a new inflatable pack raft from Kokopelli.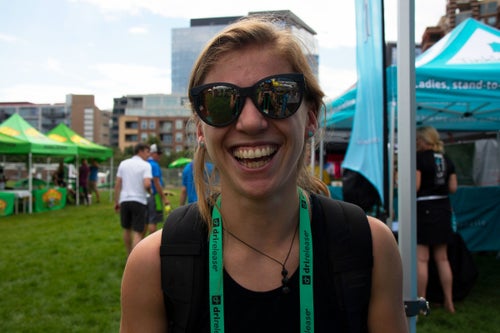 Gintzler tries on new sunglasses from Costa's Untangled collection. The specs are a collaboration with Bureo, of Ventura, California, and are made from 100 percent recycled fishing nets.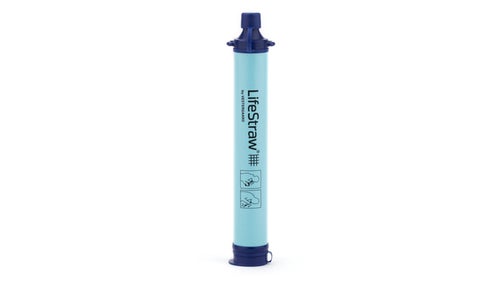 Lifestraw removes 99.9 percent of waterborne illnesses using a hollow fiber membrane. Here, Fox and Gintzler challenge the filter to render some less-than-clean water potable.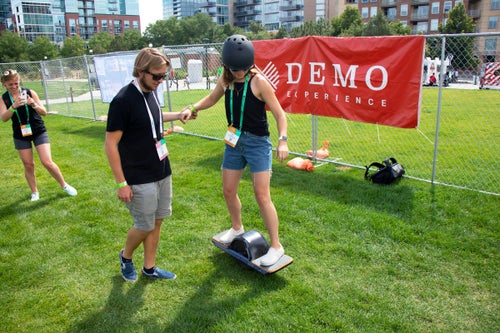 Gear editor Emily Reed tries out a Onewheel—and gets a little help to avoid a fall. The motorized electric board can reach speeds up to 19 miles per hour and travel up to 18 miles on a single charge.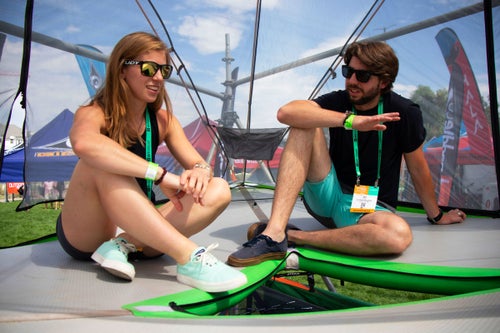 Fox and Gintzler inside the newest Tentsile, the Universe tent. Tentsile's bread and butter is hanging tents, but the Universe also functions as a raft, with a rigid, paddleboard-like base. It's available for preorder in November.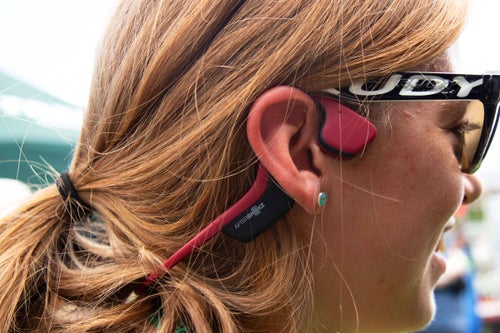 Aftershokz headphones use bone conduction instead of funneling sound directly into the ear, so the wearer can hear traffic and approaching cyclists or runners. Gintzler tries them out.