The Only Way to See the Real Cuba Is from the Saddle of a Bike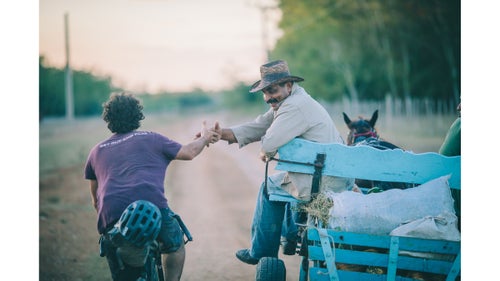 On January 1, my wife, Virginia, and I joined our riding buddy Joe Cruz and set out to cycle across Cuba using mainly rugged dirt tracks, horse paths, and mountain roads. As with all of our bikepacking trips, the objective was to dig ourselves into the backwaters of our new surroundings and find out what the country is really like. We began on the eastern coast, in the city of Santiago de Cuba, and rode through three mountain ranges, countless fishing and farming villages, and finally into Viñales, on the opposite coast. Ultimately, we discovered a country full of warm people, quirky eccentricities, and natural beauty.
Here, Logan Watts, the editor at Bikepacking.com, shares a selection of images from their 860-mile, 20-day trip.
Photo: Many times, folks insisted on stopping us to hear where we were from and where we were going. Other times, they just reached out their hand for a friendly shake.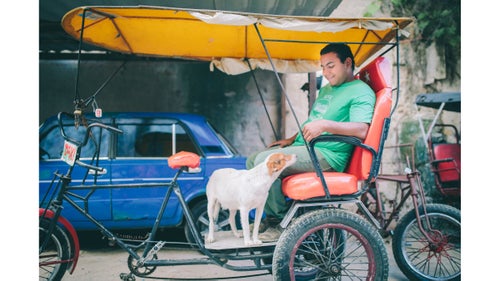 After flying into Havana, we waited for our Santiago shuttle at a bike taxi stand. This gentleman had a co-pilot.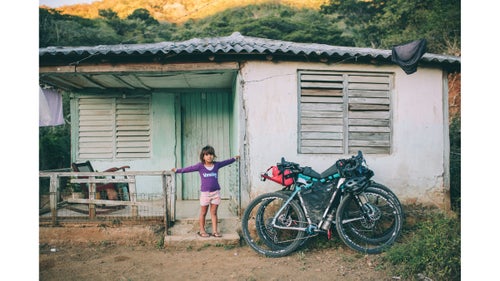 On day one of the expedition, we pedaled about 40 miles from Santiago de Cuba into the Sierra Maestra. After a long and tedious dirt-road climb, we were invited to camp on a flat spot at this finca, or small working farm. The next morning, Natalia was waiting for us to emerge from our tents.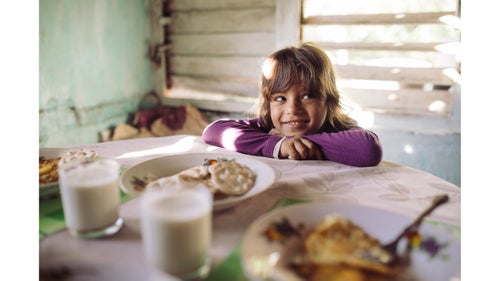 Cuban farmers typically survive on less than one dollar per day—yet they insisted on feeding us. The farmer's daughter, Natalia, sat and watched us eat a hearty breakfast of eggs, salad, bread, and yucca.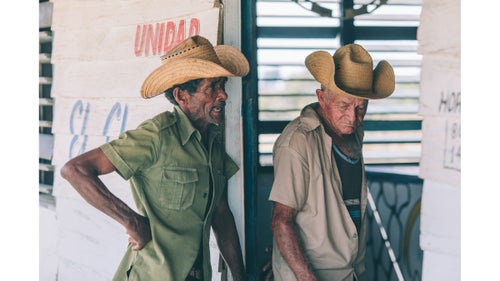 In the high hills in central Cuba, caballero, or cowboy, culture is alive and well. These gentlemen were selling their goods at a local feed and seed.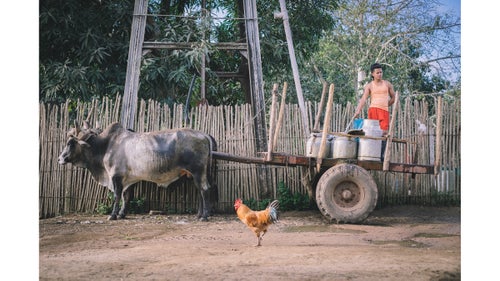 A classic roadside scene in Cuba. We happened on this water tower in the small farming village of San Antonio, where this young man was filling his water jugs on an ox-drawn cart.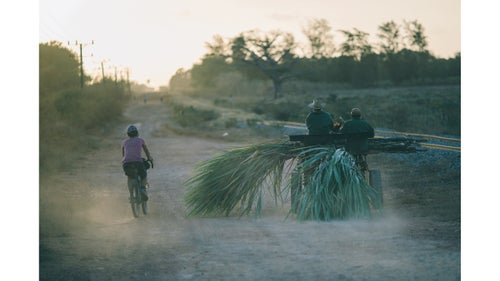 Virginia was nearly swept away by a pair of local sugarcane farmers on the flat, 125-mile trek from Camagüey toward Sancti Spíritus.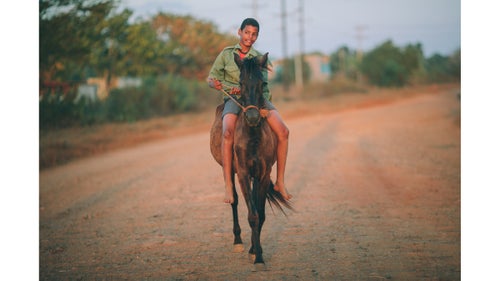 Cuban horses, often used for transportation and just about anything else, were a regular sight on our ride.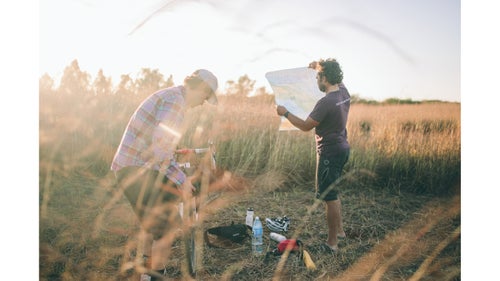 Cruz studied our old-school analog map to find the best route to Sancti Spiritus, which turned out to be a beautiful colonial city, thick with cobbled streets and colorful architecture.