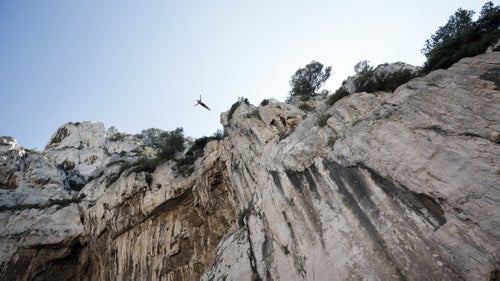 On the rocky shores of Cassis in southern France, the whole village has gathered and the excitement rises as Lionel Franc prepares to dive from 98 feet—his highest ever. After a few minutes of deep concentration, Franc steps forward, raises his arms and jumps into the void. Three seconds later, he enters the water at a speed of 60mph. His trainer and two lifeguards move in to make sure he is safe. He quickly emerges making the OK signal with his hands.
At 45, Franc is one of the few cliff-divers in the world to enter the water head-first. Known around town as Loulou, Franc began diving as a boy and was trained by Jean-Michel Beaujon, who was a student of Father Simon, a famous cliff diver with the nickname "the flying-priest." Franc is a father of three and follows an intense physical training plan, dives year round, and, by all accounts, has dedicated life to performing dives from such heights.
Over the last year, French photographer Brice Portolano spent time with Franc in the calanques—steep-walled inlets of limestone in southern France—and returned with a collection of incredible images. Here, Portolano shares a few of his favorites and a window into the cliff diver's world.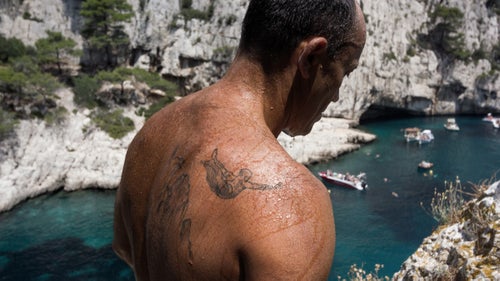 With his trainer and close friend Stephane, a member of Marseille's special forces police team, Franc goes through rigorous exercise to prepare his body for dives.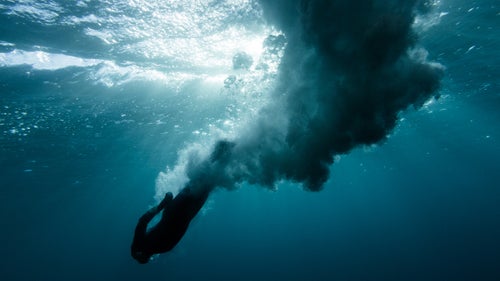 Franc enters the crystal-clear water at 60mph. There is a reason very few divers are dedicated, skilled, or brave enough to enter the water head first.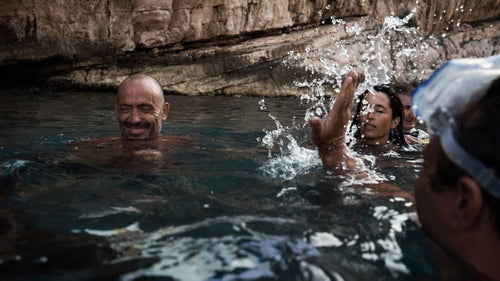 To put Franc's dives in context, Red Bull's fairly new cliff diving series has divers jump from platforms up to 90-feet tall, but all of the competitors enter the water feet first.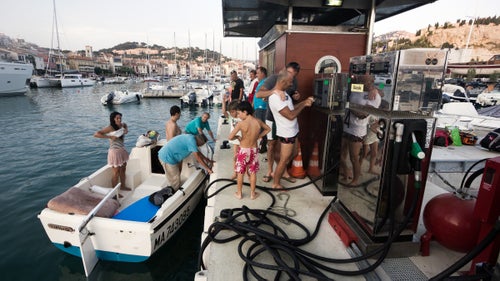 Franc's family tags along for one of his training missions. Last spring, he dove more than 50 times from an 80-foot high platform to get ready for his dive from 98 feet.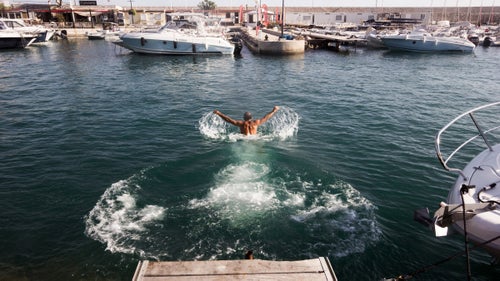 Back from the calanques, Franc stretches with a last swim in the harbour.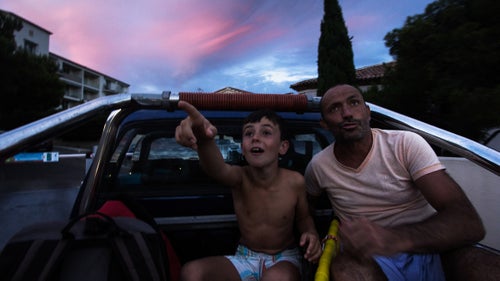 Franc has three kids and a loving wife. Family holds an important place in his life and after an accident two years ago, he's removed some riskier maneuvers from his dives but continues push the height of his jumps and training.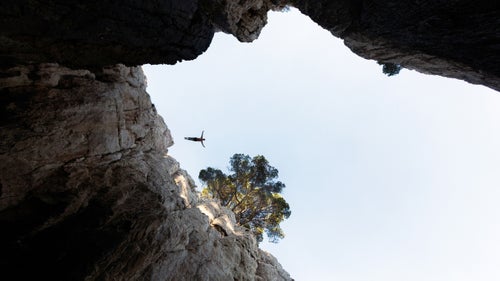 Franc diving in January where the water temperature is around 54° fahrenheit. He rarely wears a wetsuit and explained it doesn't allow him enter the water the same way.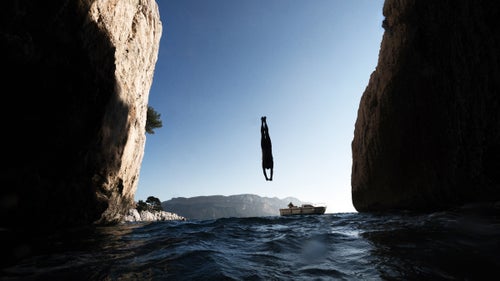 Stephane watches close by in a boat in case anything goes wrong.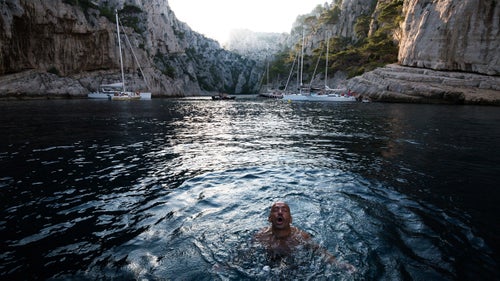 Famous for its unique setting, the Calanque d'En Vau gets very crowded in the summer. Often at the end of the day, after the crowds of tourists are gone, Franc arrives here with his boat to train.