Coach Isabella Rojas's Advice for New Climbers
The climber, photographer, and co-founder of Más wants you to know that you belong in the climbing gym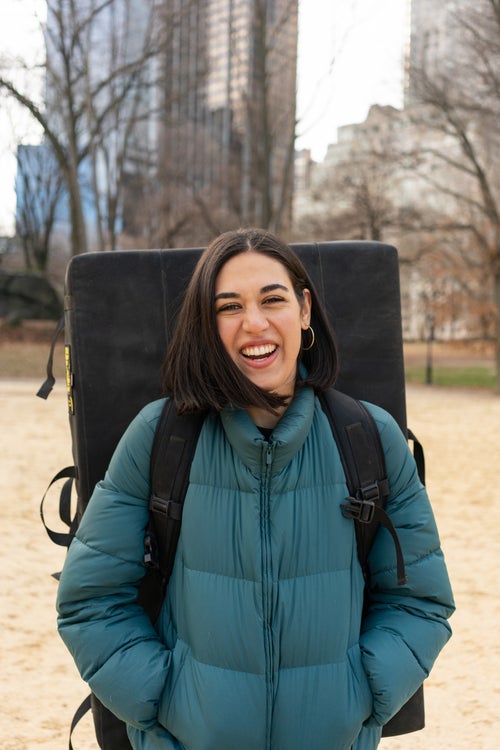 Isabella Rojas is an Oakland–based Latina climber, photographer, former Brooklyn Boulders head coach, and cofounder of Más, a magazine dedicated to climbing and art. At just 25, she's already amassed 16 years of climbing experience around the world, both inside the gym and out. She started climbing at age nine, before gym climbing had fully taken off, and, importantly, before there was significant representation of women-identified climbers of color.
Rojas recently moved to Oakland, but we visited her earlier this year in New York City, her former home base, for a day bouldering in Central Park. She also shared her experiences on navigating the sport and her advice for the next generation of young women-identified climbers of color.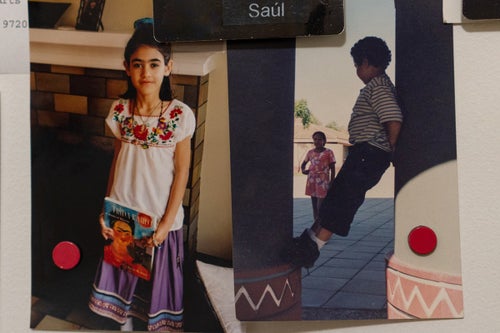 "I was always attracted to activities, style, and attitudes that were traditionally reserved for boys. Toy guns, mud pies, and tree climbing turned to rock climbing, wrestling, and skating as I moved into my teen years. I empathize with the little girl who wants to be taken seriously and wishes for her strength to be recognized, because there's still so much of her inside of me."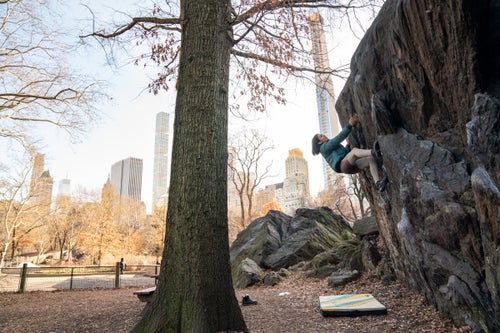 "As a climbing coach and Latino Outdoors organizer, I'm able to witness people of various ages, backgrounds, and abilities find confidence, focus, and community in rock climbing. I've learned the importance of having climbing mentors, connections, and supportive people to learn from.
"Working with the kids is really special. Usually, the type of kids attracted to joining a climbing team are those who don't consider themselves 'sporty' or kids who struggle in classroom settings. It's amazing to see the most hyperactive kids find calmness and focus on the wall."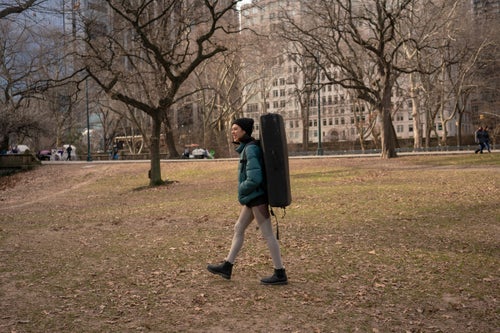 "I find that coaching is a unique exercise in empathy and trust. As a youth instructor, I have to visualize what certain movements feel like in a body so different from my own. There's a collaborative element to helping kids with their projects—experimenting with various sequences and talking through the entire process. I love seeing how creative the smallest ones can get to make a route or problem set for adults work for them."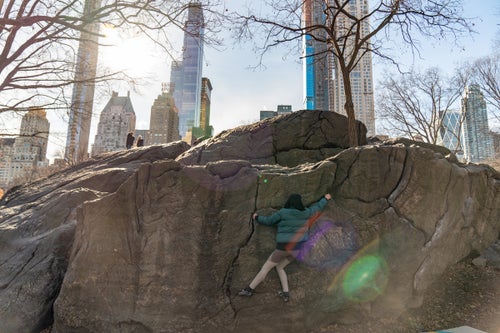 "Being a coach forces me to lead by example when it comes to being proactive in injury prevention and stretching. Now I love taking care of my body and learning new ways to keep myself healthy for a lifetime of climbing. I have a routine and everything.
"Climbing feels like an act of self-care. It makes me feel smart and strong in a way that nothing else has. It takes an incredible amount of focus that doesn't allow for any other clutter to enter my mind. Every route or boulder is a puzzle waiting to be solved. The coolest part is that each person solves that problem a little differently based on their individual bodies, style, and strengths."
"The Atlantic published an article last year about how puberty kills girls' confidence. And the worst part? We rarely ever get that confidence back. Data supports that teenage girls who are active in sports may gain confidence by taking risks and facing failures in an organization that centers around such experiences.
"One of my coaches gave me some unique training advice when I was about 16. He suggested that outside of team practice, when I'm climbing in the gym on my own, to seek out those groups of strong, older men and send their projects. I followed his advice and still do. Over and over, I proved to myself that my small, brown-girl body could climb just as well as those cliques of strong adult men. I believe it's made me most confident when I should feel the least. To this day, I love climbing for an audience. The pressure of people watching motivates me to perform."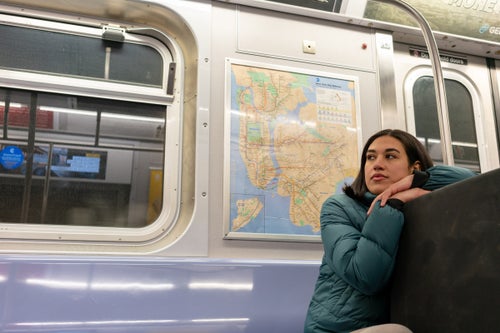 "I let go of anger and frustration for the most part when it comes to climbing. I remember crying over rock climbing for the last time when I was about 12 years old. I was halfway through a local comp and just wasn't climbing as hard as I wished. Self-doubt crept in full force, and a tweenage tantrum ensued. My dad pulled me aside and in his tough-loving manner gave me two choices: I could let myself ruin the experience and go home. Or I could appreciate the opportunity and try my hardest for the remainder of the event. Choosing the latter was a valuable lesson in channeling positive emotions to get me through adversity."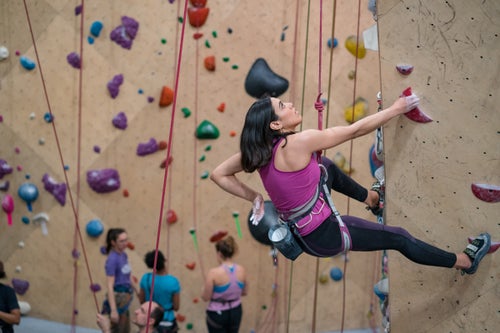 "Trying rock climbing for the first time is usually an intimidating act for any person, simply based on the perceived danger and strength required. Compound that with an environment of overwhelming whiteness, masculinity, niche culture, and heavy slang, and the climbing gym or crag can be a very exclusionary place. Based on experience, all it takes to ease that intimidation is an invitation to climb with someone who knows how to navigate the space."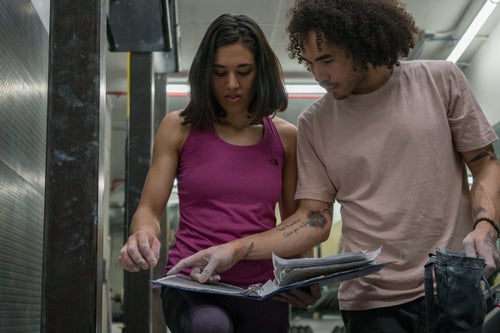 "One of my favorite moments with Latino Outdoors was during our first climbing socials. When we asked participants what brought them to the event, the group of young Latinas expressed that climbing was something they'd always wanted to try but never saw as something they could do… until they answered to an event that specifically called Latinx individuals."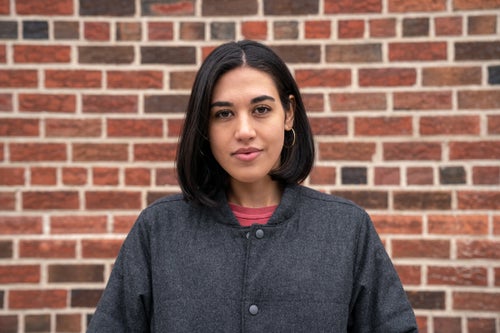 "If you're already an experienced climber, keep taking up space, represent yourself as a member of the climbing community (show people that women of color do this stuff!), and share your skills with other underrepresented groups. Be comfortable in your body, dismantle the patriarchy, and be stronger than men."
Interview by Michael A. Estrada.