The Heart of the Philly Classic, the Wildest Bike Party in the U.S.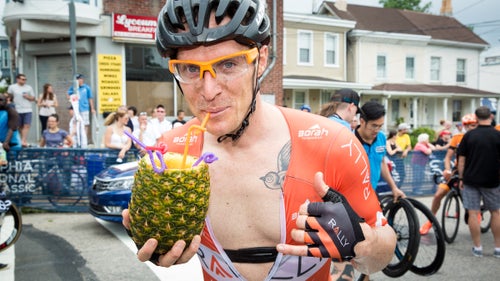 In April, hundreds of cyclists lined up for the United States' most prestigious cycling event, the Philadelphia International Championship. The annual race brings top-notch talent and loads of crazy fans, who come to drink and cheer on the riders. Here are our favorite scenes from Pennsylvania's greatest bike party.
To the crowd's delight, Rally Cycling's Brad Huff grabbed a particularly exotic adult beverage on his last trip up the Wall and crossed the line no-handed, sipping away. Only in Philly.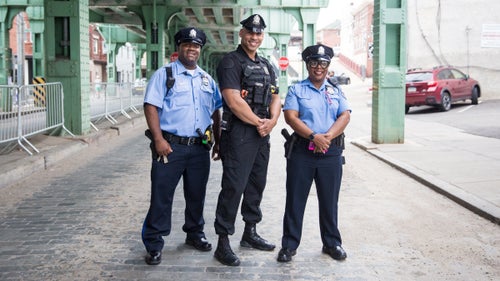 Philly's finest are out in force to keep the bike racers safe. Officers Green, Vasquez, and Casey were stationed at the base of the Manayunk Wall. In Philly, black uniforms denote SWAT members.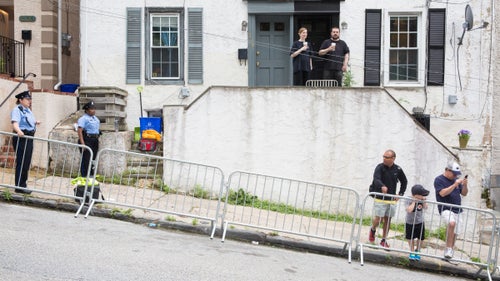 The Wall is an iconic and deeply American stretch of pavement. It's a cross section of East Coast urban living, tilted 20 degrees.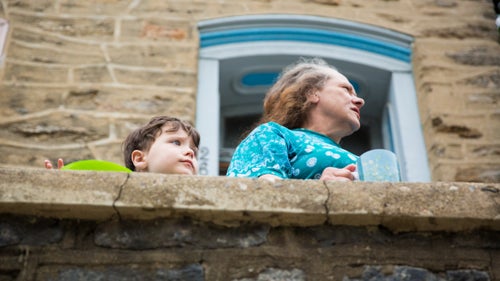 People come in every shape, size, color, creed, and generation to watch the race from Manayunk stoops.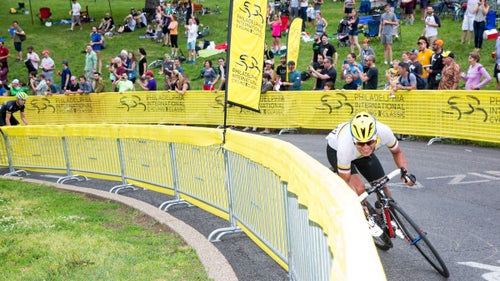 Edwin Ávila, Columbia's road race national champion, attacks alone on Lemon Hill in the quest for King of the Mountain points. The guy you see on the far left of the frame ended up taking taking top points. Perhaps Mr Ávila mistimed things?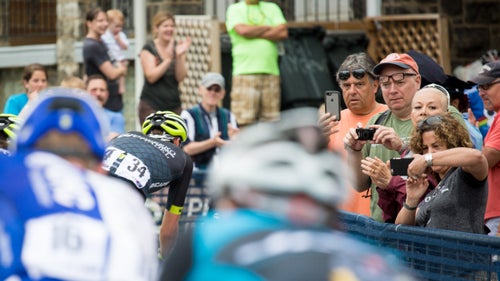 Three budding cinematographers set up the perfect shot at the crest of the Wall, on the corner of Lyceum Avenue and Pechin Street. This little 90-degree right hander is all that separates a stiff climb and sketchy descent.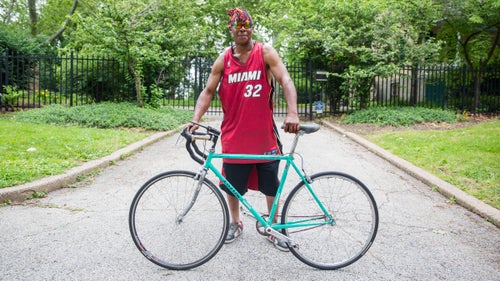 Philly resident Michael Hobbs with his striking '80s era Lotus Challenger SX. He bought the bike for $20 and rides to work every day. "I come to this race every year. It's fun, I love the fans, the different types of bikes. I deal with cars—I work in a scrap yard—but I ride every day. North Philly to West Philly. I don't count miles. I just get there in 30 minutes."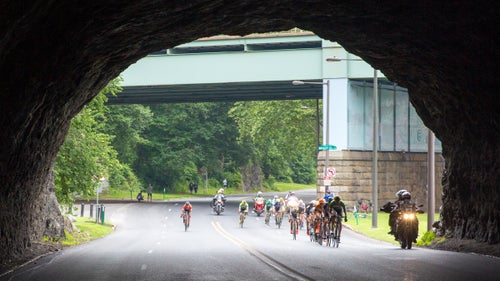 The breakaway begins to disintegrate as it enters Promontory Rock Tunnel. Bored in 1871, this primitive semi-circle is surrounded by century-old stone arch railway bridges along the Schuylkill River.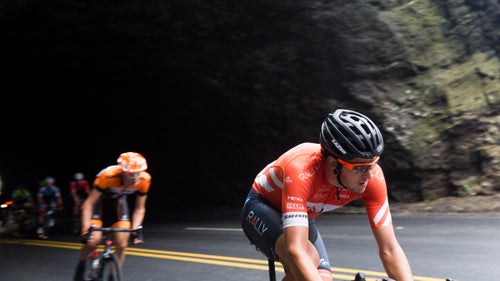 Rally Cycling's Pierrick Naud launched what they call a "soft one." These little accelerations are designed to test the endurance of the breakaway, hopefully shedding a few of the less helpful riders in the process.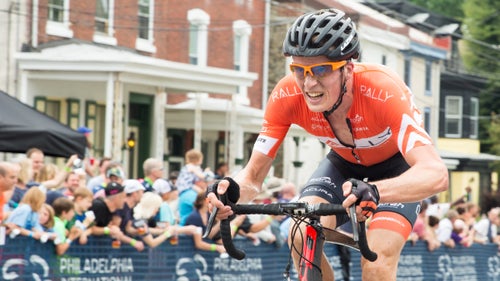 The mask of pain shows up fast and stays around for the long haul at the Philly Classic. Nine trips up a climb with grades reaching 20 percent will do that to you.