High Fashion on the Pacific Crest Trail
Photographer Tommy Corey spent the summer shooting Hiker Trash Vogue, a photo project featuring thru-hikers as models—minus wardrobe changes and plus a lot of dirt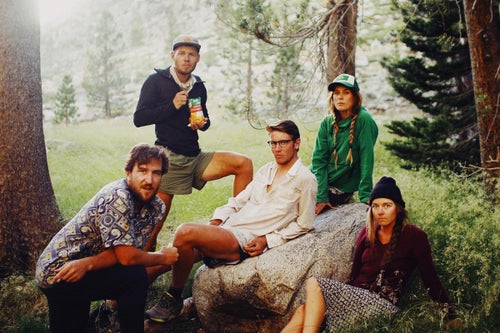 Earlier this summer, I found myself 369 miles from the southern end of the Pacific Crest Trail with eight other hikers. We were all taking a rest day, so I suggested we use the time for a photo shoot. I had set out on the thru-hike several months earlier, with the goal of photographing my fellow hikers as I made my way north. On that day, I had hikers model with their propane cans, sleeping bags, water filters, and backpacks. It was the start of what would become Hiker Trash Vogue, a photo project that features PCT thru-hikers posing as high-fashion models—minus wardrobe changes and plus a lot of dirt. Over the course of the trip, I photographed hundreds of hikers. Here are a few of my favorite portraits.
Photo (from left): Nick Johnson, Sam Martin, James Fell, Ayesha Cording, Katie O'Brien. Trail names: J-Man, Dang, Neo, Heaps, McGyver; Mile 824.7.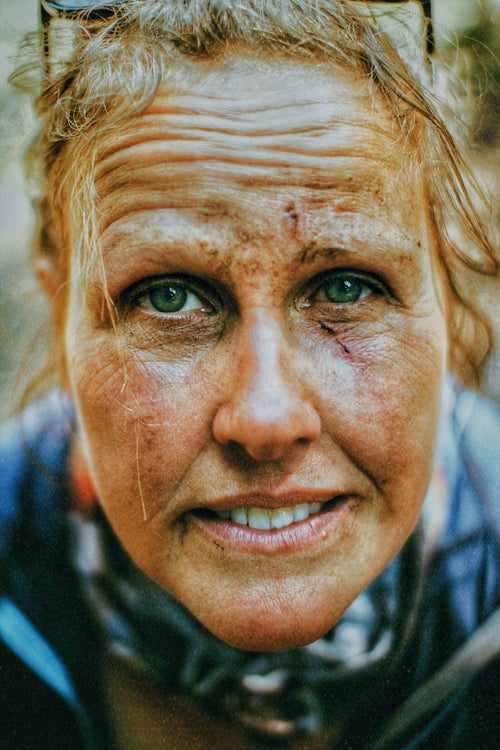 Tanya Wood
Trail Name: Blue
Mile 1,816.2
I met Blue, from New Zealand, near Crater Lake. She had run into a branch the day before, and I thought she looked like such a badass that I asked if I could take her photo.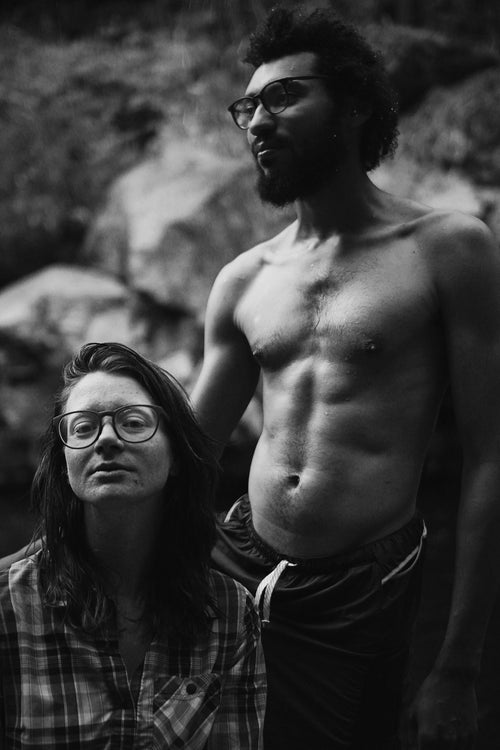 Andrea Crary and Michael Coston
Trail Names: Cheezit and Monster
Mile 1,995.2   
I ran into this couple for a second time in Sierra City, a small town in Northern California, where we had a fun, loose night of drinking tequila and whiskey next to one of the best swimming holes on the entire trail.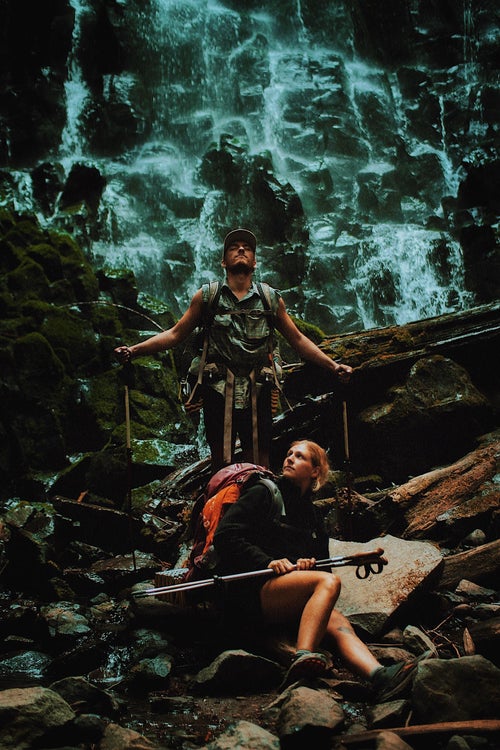 Nick DeLangis and Tiahnna Willms
Trail Names: Dirt and Cookie
Mile 2,106.8
I met this couple at the start of my hike in the desert. I ran into them again 1,500 miles later and snapped this photo. We were all nearly unrecognizable because of the weight we'd lost.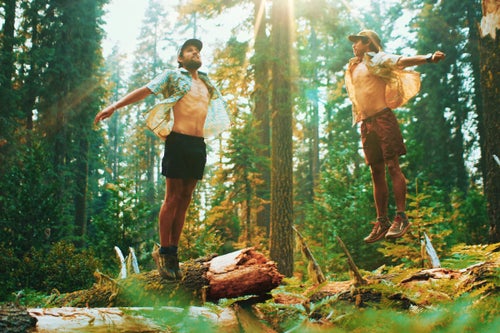 Ian Sherrow (left) and Connor Hoffman
Trail Names: Gummy and Hiker Box
Mile 1,441.6
Wildfires blanketed much of the PCT in smoke this summer. This was a rare moment when the ashy light actually enhanced my shot.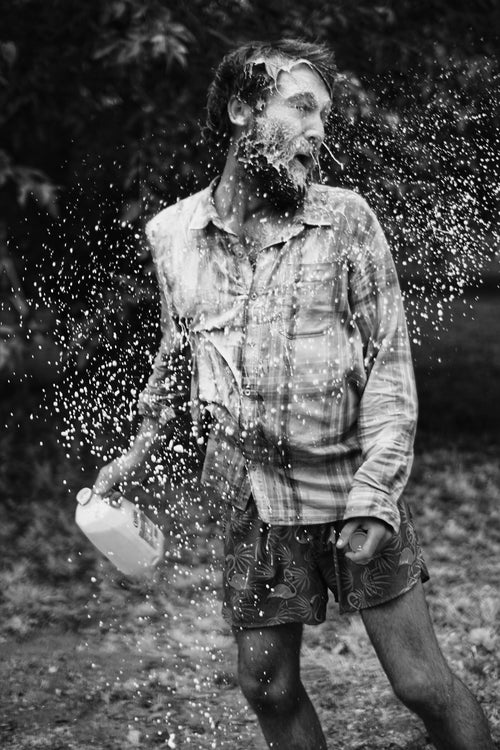 Ben Storey
Trail Name: Ice Breaker
Mile 1,653.4
I was obsessed with the "Got Milk?" advertisements as a kid. So I bought some heavy whipping cream from a town Northern California and created my own hiker-inspired dairy campaign.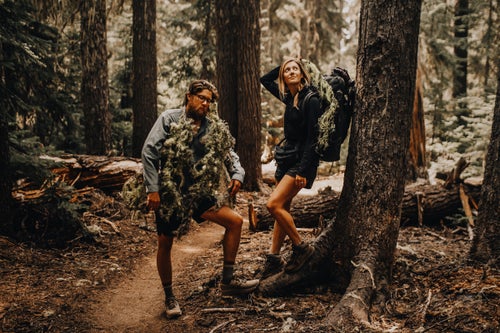 Jeff Bashaw and Freddi Wicker
Trail Names: Jefé and Firefly
Mile 1,912.6
There's a lot of lichen in Oregon. Turns out the stuff makes a really nice shawl.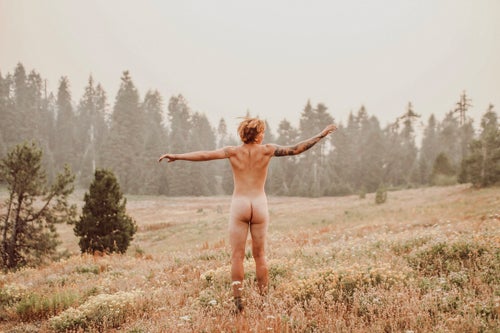 Nick Valdez
Trail Name: JFC
Mile 1,684.1
JFC feeling wild and free the day before we reached the Oregon border.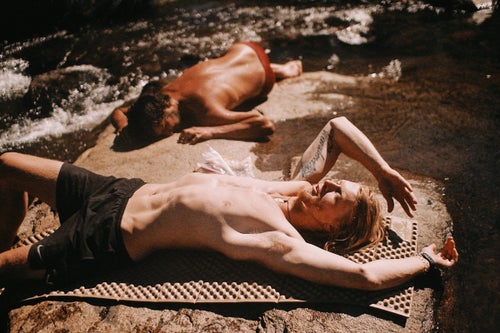 Christian Duran and Brandon Holmes
Trail Names: Mowgli and Huck
Mile 702
Mowgli and Huck cool off after a 702-mile epic through the desert. The next day, we started hiking into the High Sierra.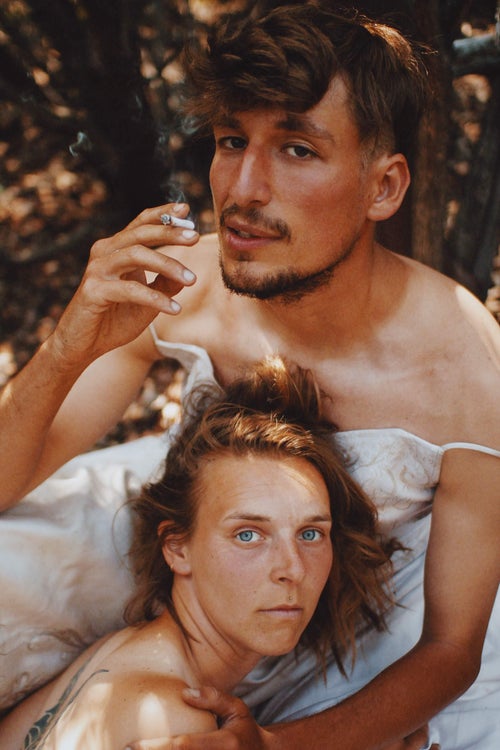 Rob Van Hoofstat and Ellen Cottyn
Trail Names: Mule and Olaf
Mile 478.2
Mule and Olaf, a couple from Belgium, pose for my very favorite photo. We didn't hike together much, but they remain two of the most memorable people I met this summer. We found the wedding dress that Olaf's wearing at a trail angel's house, then went into the manzanita forest for one of the first Hiker Trash Vogue shoots.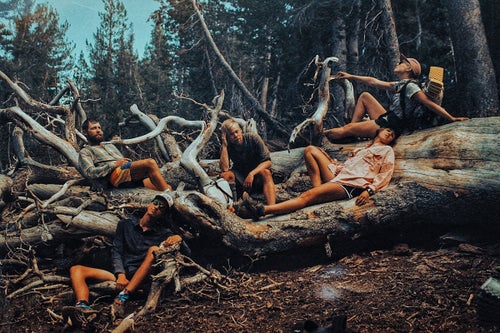 From Left: Dylan Tonkin, Tyler Gatlin, Paul England, Alex Lowing, Nicole Gatlin
Trail Names: Pickle, Ritz, Easy Company, Blue, Snocket
Mile 1,017.9
This photo was followed by a memorable night on the PCT: veggies and chicken kabobs roasted over the fire for dinner and more laughing than I can remember ever doing.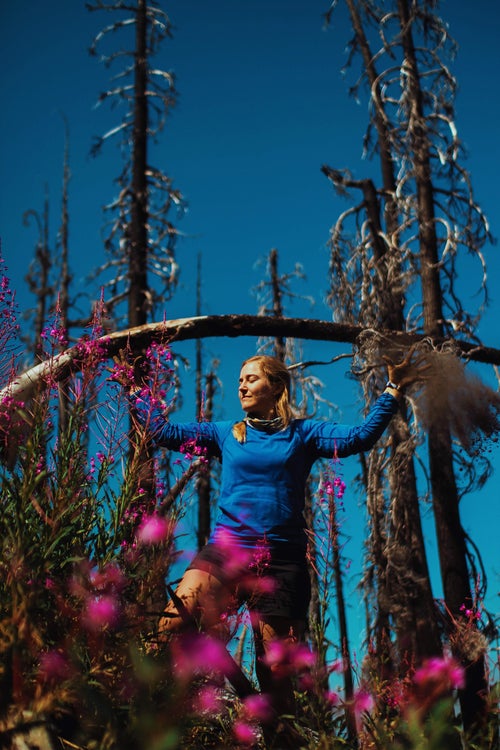 Rachel Coffey
Trail Name: Pony
Mile 1,615.8
Pony, from Australia, came back to the PCT this summer to hike a 600-mile section she skipped last year. She posed with a blue-sky backdrop—a small, clear window in a sky that was otherwise obscured by smoke from the Redding fire.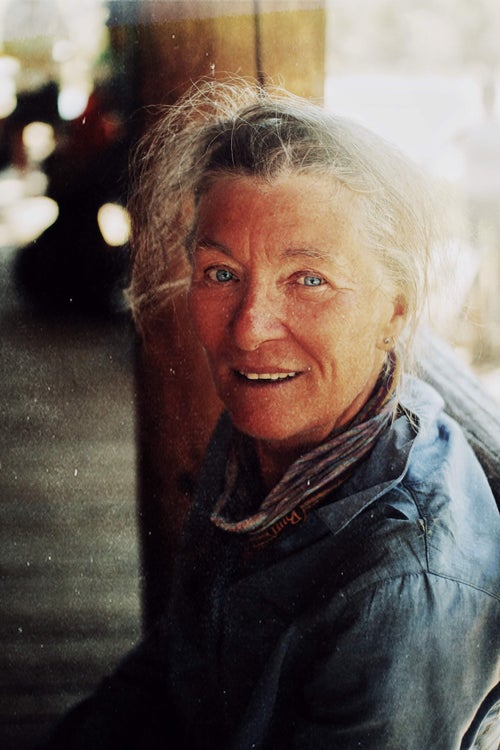 Trail Name: Red Back
Mile 1,615.8
Red Back (who never gave me her real name) traveled from Australia to complete the PCT.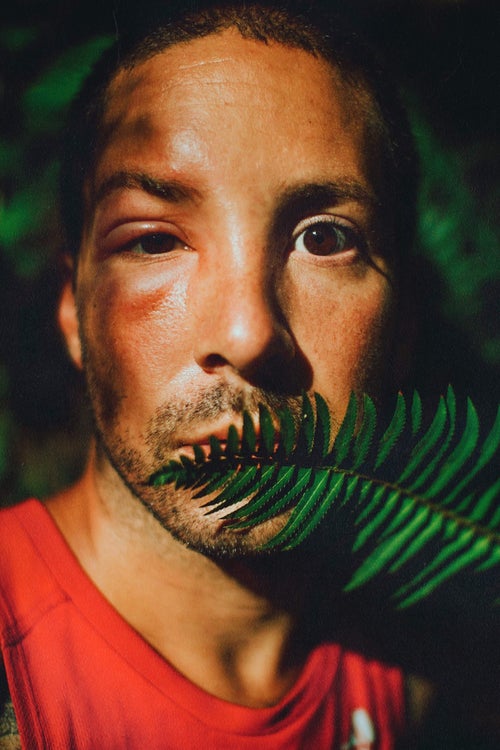 Tommy Corey
Trail Name: Twerk
Mile 2,166
A self-portrait after being stung by a wasp. I had just crossed Bridge of the Gods, signifying that I was near the end of the trail.