This Trans Volleyball Team Lights Up the Court in Panama
The Wigudun Galu Association celebrates the ancestral gender diversity of their Indigenous territory
Every match the Wigudun Galu volleyball team competes in is like a party. Beneath the hot Panamanian sun, players laugh and gossip, some wearing vibrant jewelry or sporting iridescent manicures. Their partners root for them from the sidelines, drinking beer and listening to music. "When people see us play, they are happy," Joamir Mojic, 29, says from his home in Panama City. "It makes me feel like we're part of society, because people accept who we are."
The volleyball team was founded in 2018 by the Wigudun Galu Association, a nongovernmental organization comprising people from Guna Yala, an Indigenous territory in northeast Panama where gender diversity is venerated. The Guna Nation's origin story recounts the arrival of three brothers; one of them, named Wigudun, was said to possess both masculine and feminine spirits. By identifying themselves as Wigudun, the members of Wigudun Galu build upon an ancestral legacy of gender fluidity that predates Spanish colonial binaries.
The Wigudun Galu team quickly gained a reputation for their jovial presence as they played in various leagues around Panama City. "As long as I can remember in Guna Yala, volleyball was a popular sport, as popular as baseball, basketball, and soccer," says association president Yineth Layevska Muñoz Avila, 40. "There were always men's and women's teams, but there were never Wigudun teams when I was growing up." Despite the discrimination that trans and gender-nonconforming people commonly experience in Panama, Muñoz Avila says the Wigudun team has always been accepted by the teams it competes against.
After the pandemic cut the 2020 season short, the Panamanian government's policies left many Wigudun players vulnerable. As COVID-19 spread across the globe, Panama implemented lockdown measures that stipulated which days citizens could leave their homes according to the sex listed on their national identification cards. The protocol fueled violence toward transgender people, who police and civilians accused of being "out on the wrong day" as they tried to buy food and medication.
In February 2021, the lockdown was lifted, freeing up the members of Wigudun Galu to start competing again by spring. Photographer Tova Katzman, who is from Massachusetts, became acquainted with Wigudun Galu while volunteering with the local Trans Solidarity Network, which distributed food kits to trans people during lockdown. "There was this switch, seeing people I had met in really difficult situations suddenly outside and jumping in the air," the 29-year-old says of attending her first match. "It was a freedom nobody had experienced in the past year, but especially the trans population."
Photographing the players, Katzman says, was a visual way of showing Wigudun strength in the face of adversity. "But they're also just there to have fun," she says.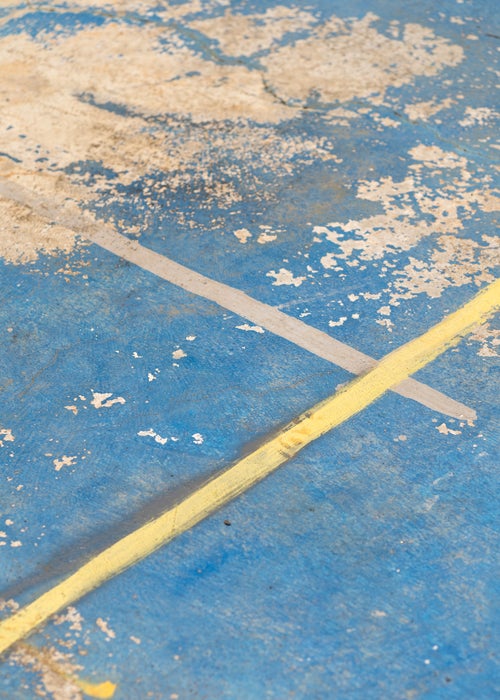 A boundary line on a neighborhood volleyball court in Arraiján, Panama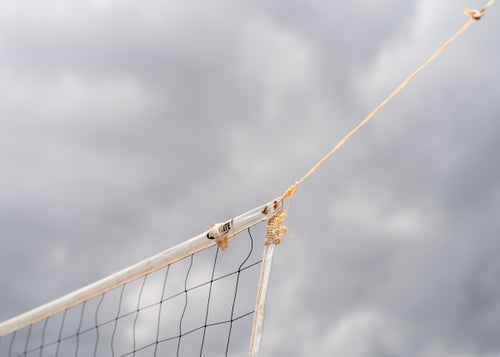 A volleyball net in Arraiján, Panama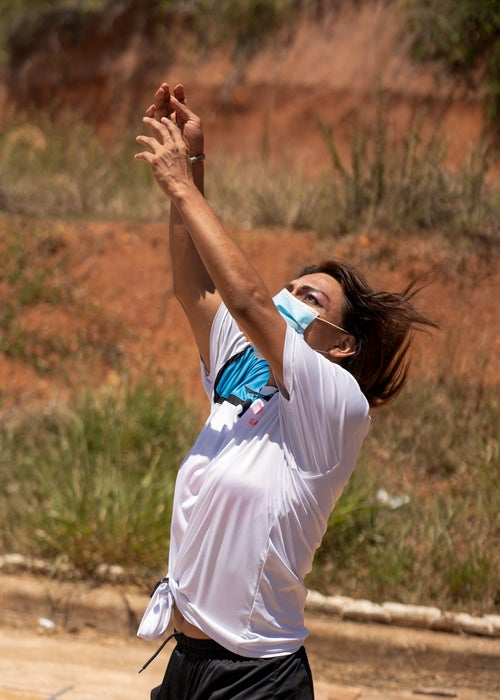 Pilar Idamg warms up for Wigudun Galu's first match after the Panamanian government dropped lockdown measures in February 2021.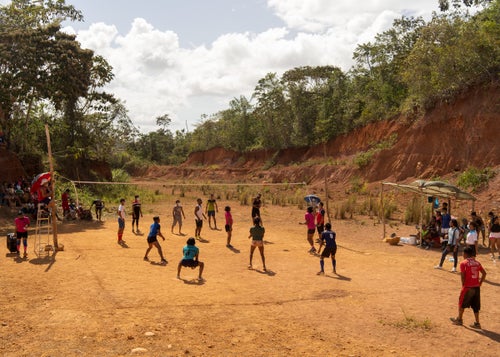 The team won the first match of the season in Arraiján, west of Panama City, in March 2021.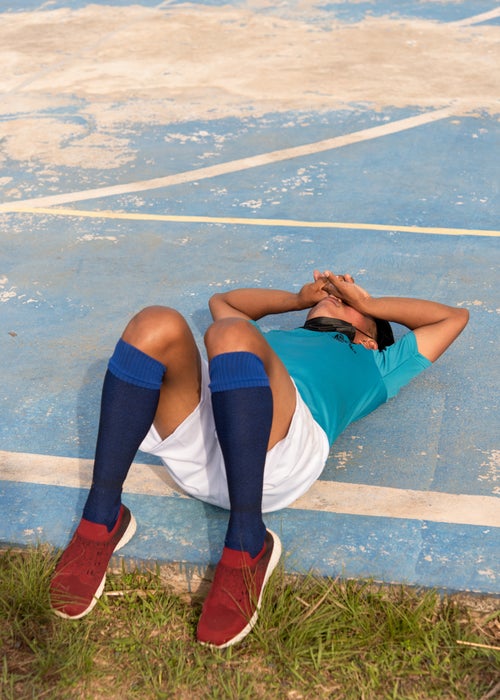 Joamir Mojica lies down on the court after Wigudun Galu loses a rematch in Arraiján.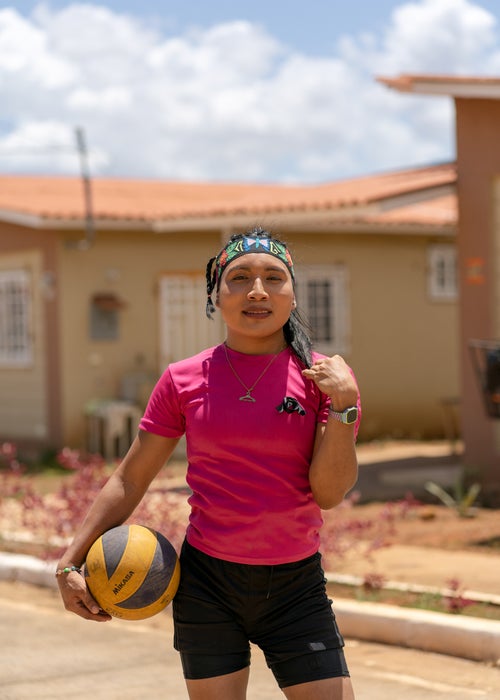 Abigail Kristal Grimaldo Perez at practice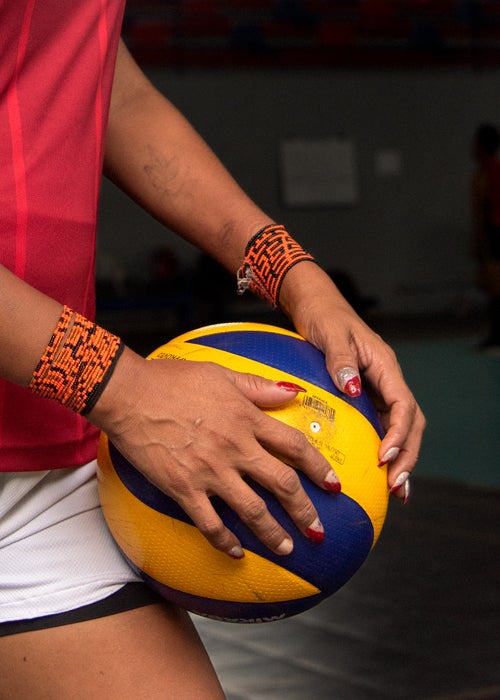 Yeisymar Ayarza Avila in winis, traditional beaded bracelets worn by Guna women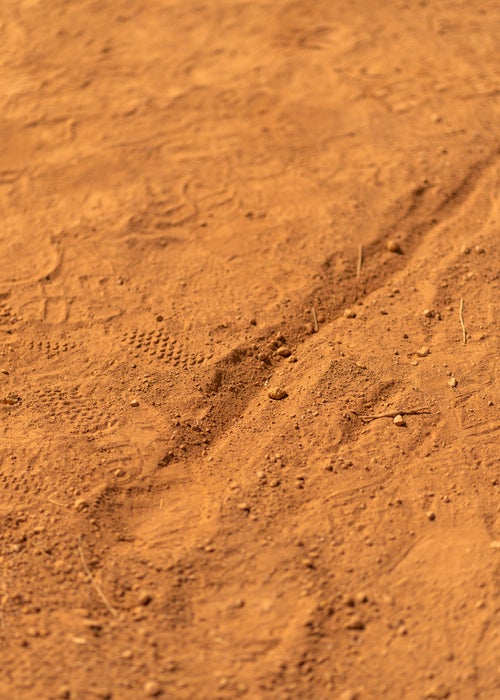 A fading boundary line of the court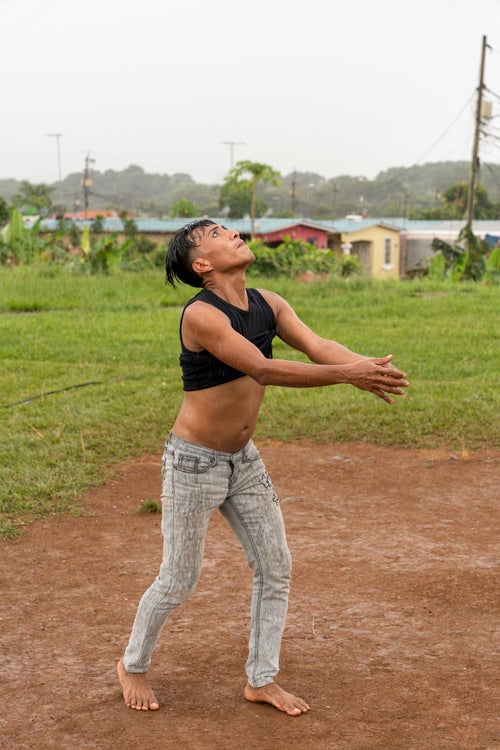 Sugnibaler Iglesias practices in the rain on a neighborhood court in Arraiján.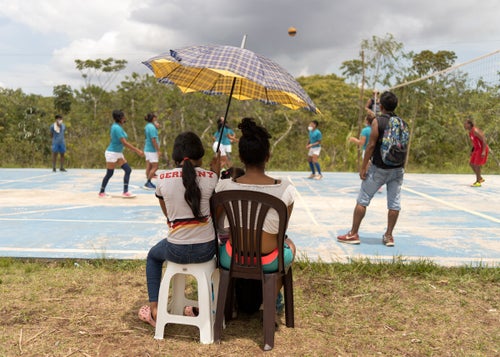 Under the hot sun, neighborhood girls watch a Wigudun Galu match.