Inside Alex Honnold's Tricked-Out New Adventure Van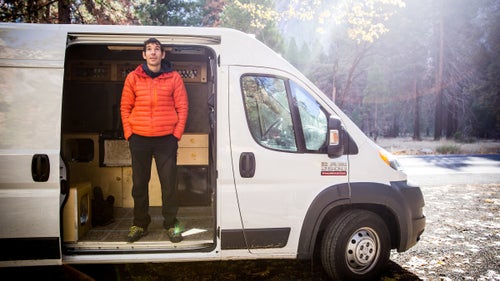 Back in 2014, pro climber Alex Honnold gave us a tour of the 2002 Ford Econoline E150 he used as his mobile base camp. That van served him well—he put 190,000 miles on it over nine years—but Honnold recently upgraded to a 2016 Dodge Ram ProMaster, which is roomier and more comfortable. Photographer Max Whittaker got to peek inside the new digs late last month while Honnold was climbing in Yosemite.
Photo: Honnold and his Ram ProMaster in Yosemite Valley on October 19.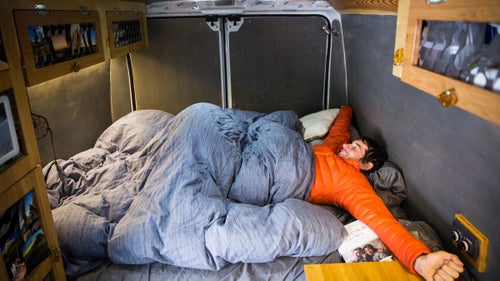 Honnold in his new, larger bed. He slept at an angle in the old Ford van because the bed wasn't quite long enough. The new bed also has sheets and a comforter instead of just a sleeping bag on top. "When I moved into a real bed like this, I was like, 'This is quite a bit more comfortable than a sleeping bag.' It makes me a little concerned that I'm getting soft, though, and that this is so indulgent."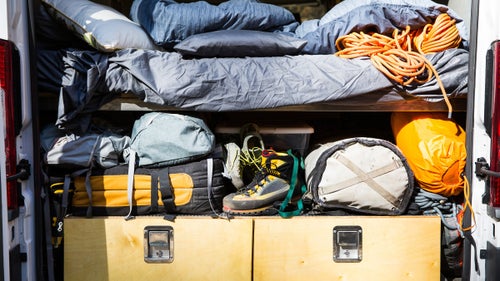 Honnold's new van has twice as much gear storage. His old van had room for only his summer or winter gear, so one set always lived at his mom's house. Now he can carry everything.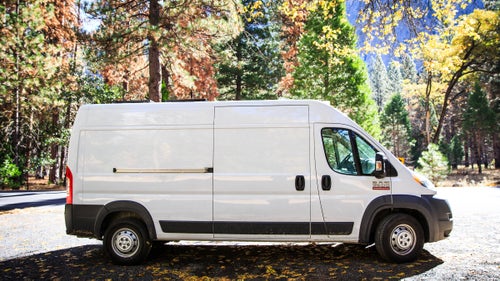 The new steed. "I don't think van life is particularly appealing," Honnold says. "You know, it's not like I love living in a car, but I love living in all these places. I love being in Yosemite. I love being, you know, basically wherever the weather is good."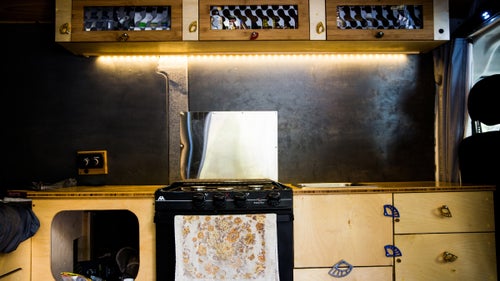 The kitchen in the new van got an upgrade. This one features a three-burner propane stove, oven, sink, and a fridge. (The old van had just a cooler.)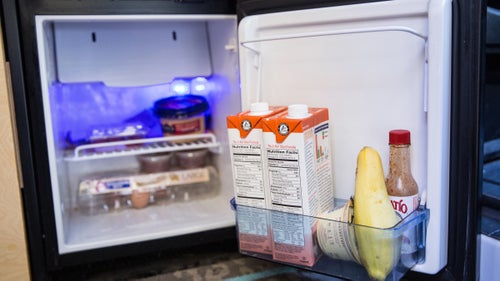 Inside the fridge: hummus, hot sauce, eggs, squash, and milk.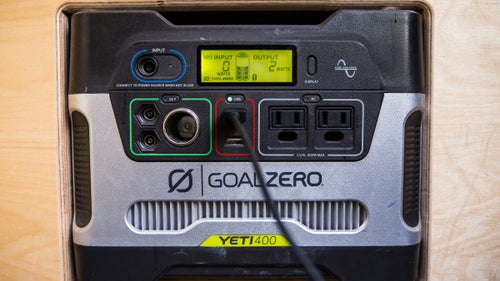 Honnold uses a Goal Zero Yeti 400 to charge his phone, laptop, and other electronics.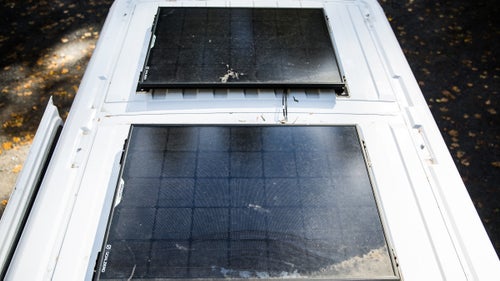 Two roof-mounted Goal Zero Boulder 90 solar panels keep the Yeti 400 charged up.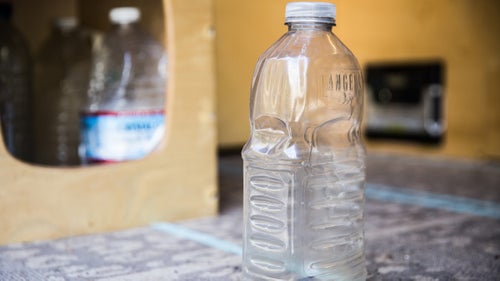 The urinal hasn't changed. "Sometimes you get put up in a really classy hotel room, and it's really big and you have to walk quite a ways to the bathroom, and you're just like, 'Man, I wish I had my bottle.'"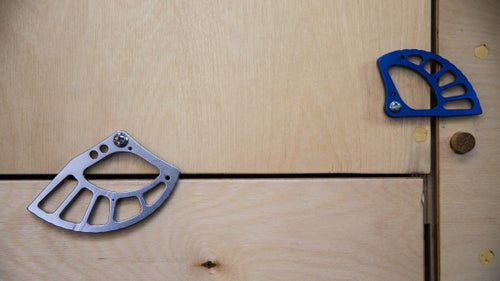 Honnold uses repurposed Black Diamond cam lobes to keep the van's drawers closed while driving.