Peak Happiness
On a trek through Tanzania, a climber and photographer captures the joy of connection
When L. Renee Blount joined an expedition to scale Tanzania's Kilimanjaro at the end of 2021, her mission was to have fun and share her experience with others through photography. "I wanted to capture the joy of the journey. It's not only the summit that matters," says Blount, who lives in the San Francisco Bay Area. She was invited on the adventure by Andrew Alexander King, a mountaineer from Los Angeles who's training to climb the Seven Summits. Blount trekked 45 miles over three and a half days through farmland, rainforest, bogs, an alpine desert, and arctic zones, and she suffered a bout of altitude sickness at 15,000 feet. "I couldn't keep anything down and just kind of soldiered through it," she says.
Blount and King reached the top of the 19,340-foot mountain on December 29, with the help of Lamagaya Safaris, a local travel company whose guides Blount describes as "true heroes and elite athletes." But the highlight of their trip happened a couple of days later. After leading Blount and King on a safari—an opportunity to observe wildlife from the safety of a Toyota Land Cruiser—their guides took them to meet members of three tribes indigenous to East Africa's Rift Valley: the Maasai, the Hadza, and the Datoga. For Blount, visiting with the Datoga felt like a homecoming. "They kept looking at me, and then a guide said, 'The chief wants to welcome you home.' They were sure I could be from their tribe," she says. "I don't think I am, but it was interesting to have someone feel like intrinsically I belonged to them." It was an honor, Blount says, to spend time with and take photographs of some of the world's "greatest explorers and survivalists," who she communicated with mostly through laughter and eye contact. "We don't speak the same language, but everyone knows how to laugh," she says. "That's what my photos are about."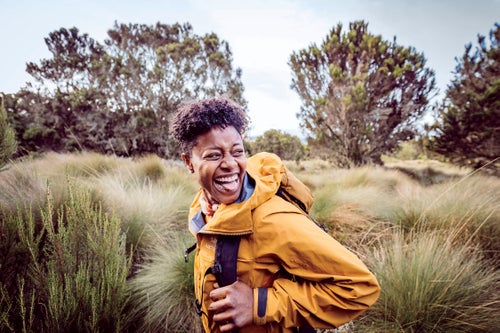 Blount on the first day of her climb up Kilimanjaro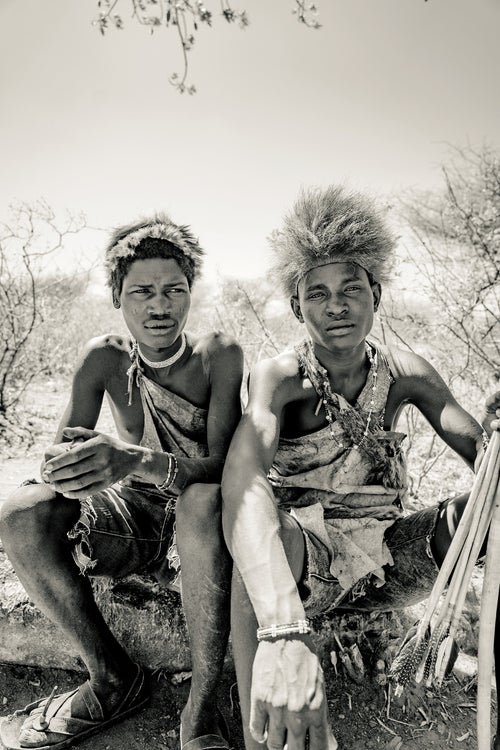 The Hadza are some of the world's last hunter-gatherers.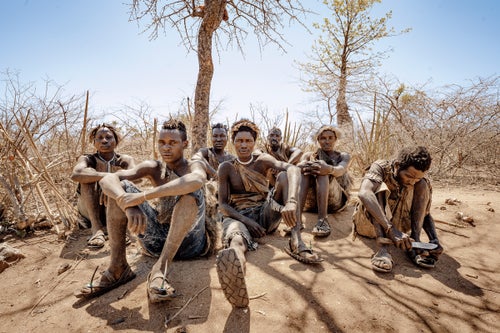 A group of Hadza men in the bush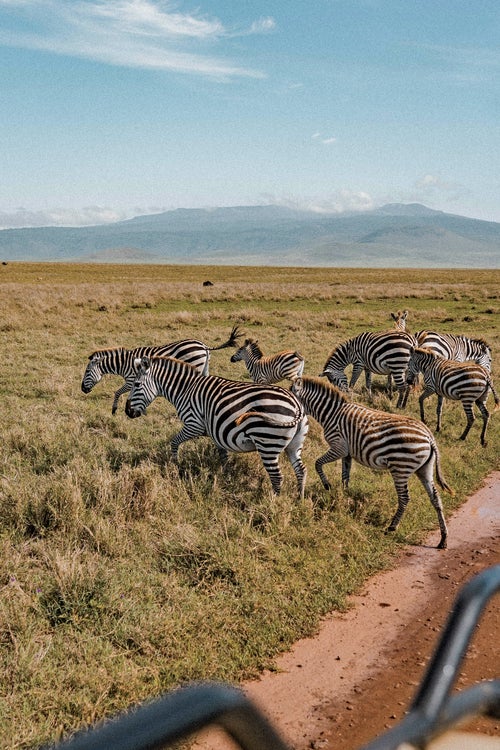 Zebras in the Ngorongoro Crater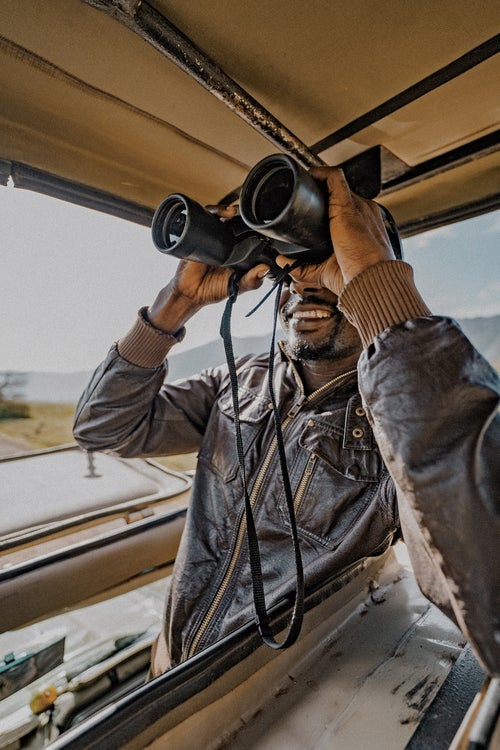 A guide scouts for wildlife in the crater.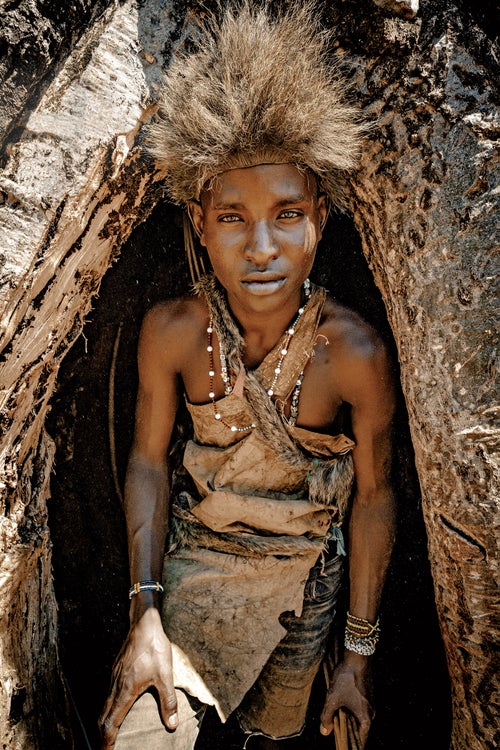 A young Hadza hunter in a baobab tree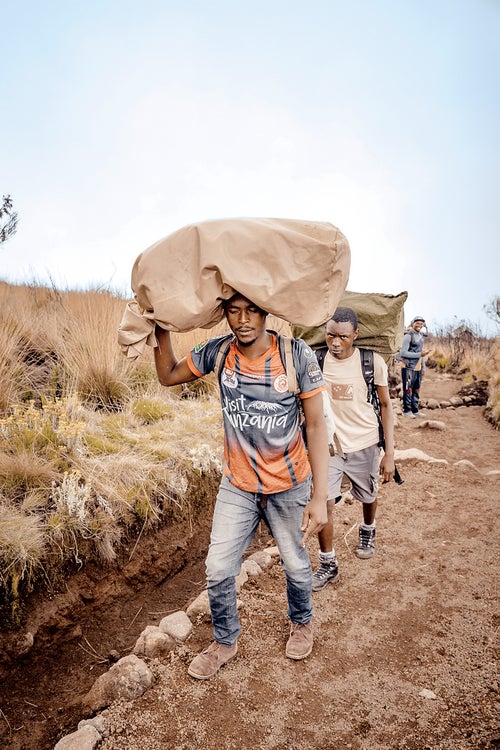 The crew from Lamagaya Safaris heading up Africa's tallest peak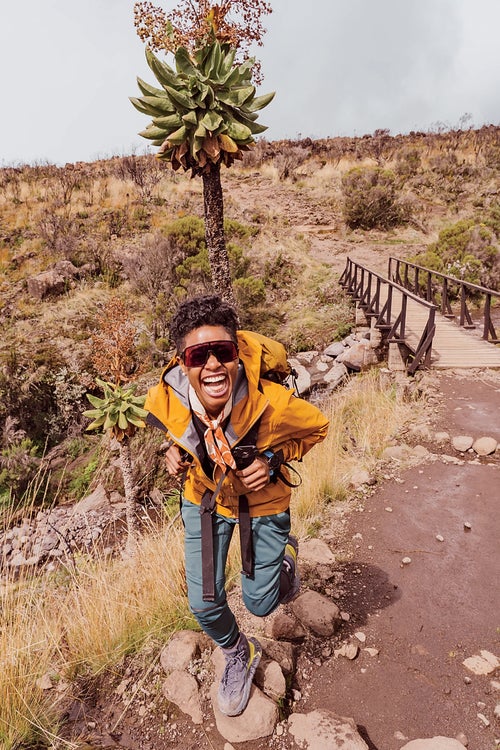 Blount makes her way across the savanna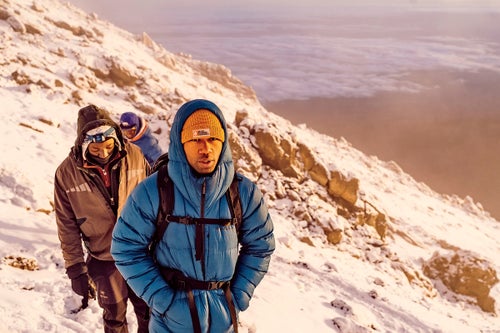 King followed by two guides on the final ascent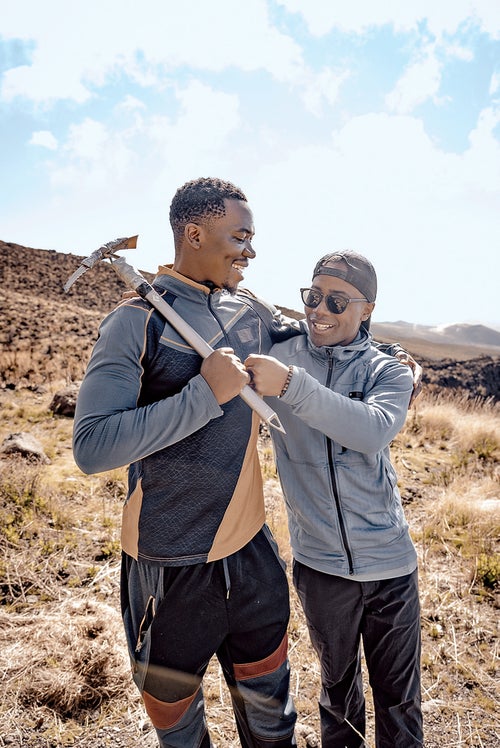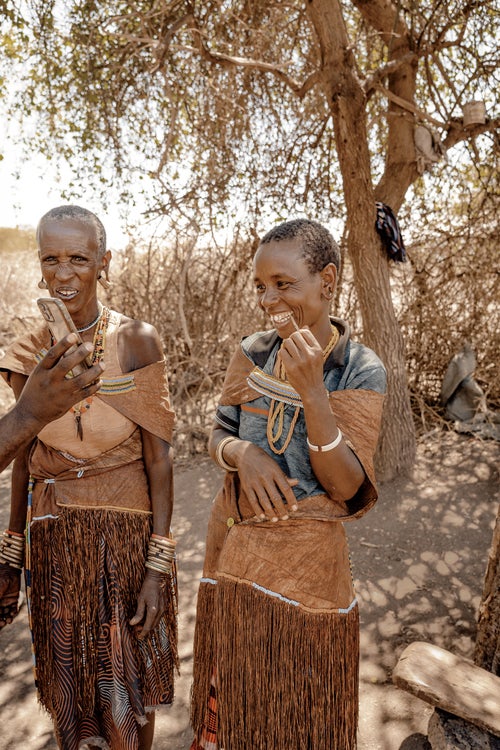 A pair of Datoga women look at themselves on a guide's camera.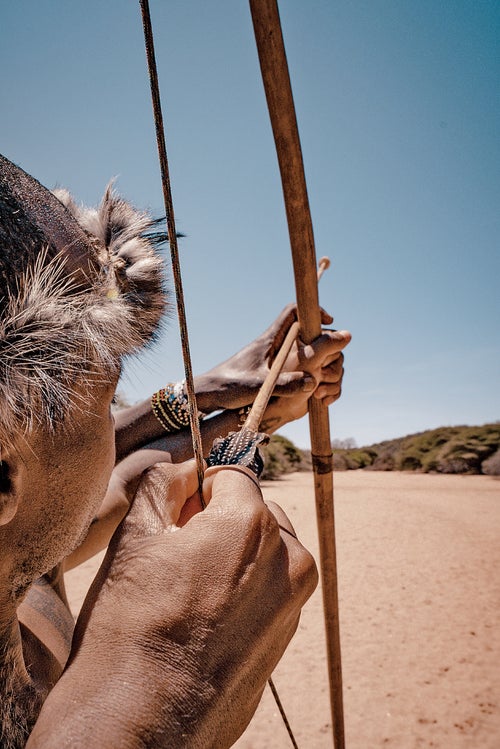 The Hadza are often referred to as the last archers of Africa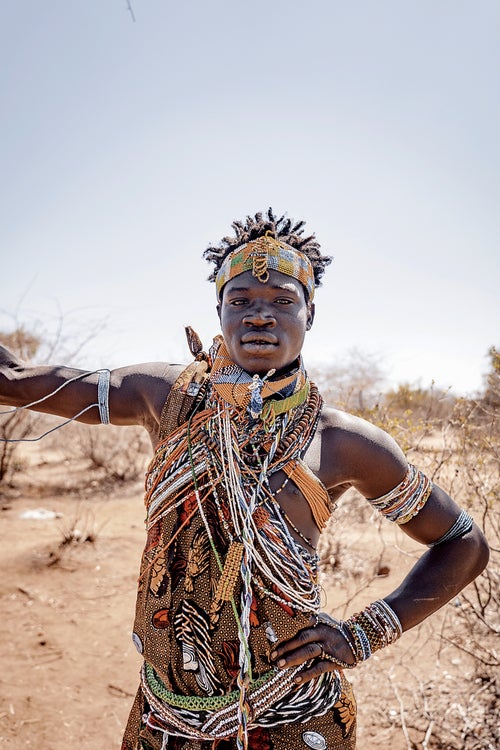 A Hadza member recently celebrated in a manhood ceremony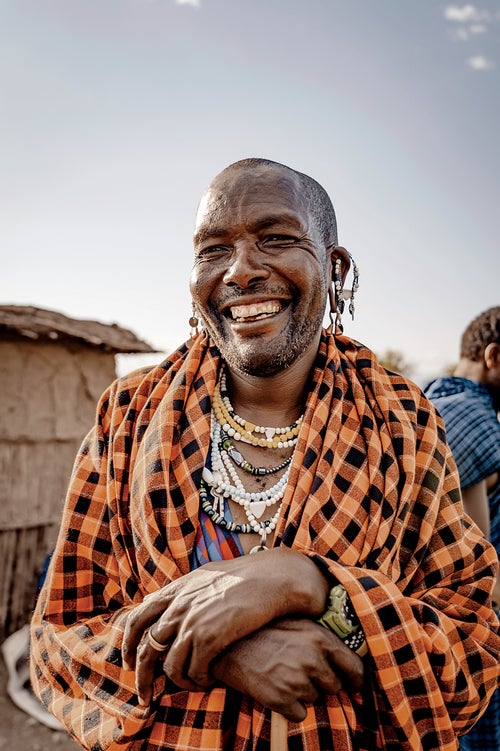 A Maasai man shares a laugh