Making Eye Contact With Nature: The "Wild Image Project"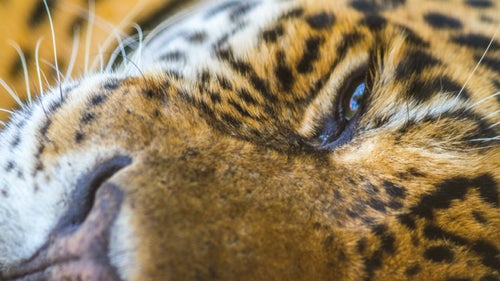 Explorer Daniel Fox has paddled through some of the world's wildest places in search of images that can reconnect his audience with nature—without humanizing it. His Wild Image Project brings wildlife up close and personal, asking viewers—ideally young folks—to reconsider their relationships with the environment. "Nature is raw, rough, cruel, pretty, beautiful, inspiring, but above all, a humble experience," Fox says. And that's a great thing.
Fox: During my tour of northern Argentina, I was invited to visit a rehabilitation center for wild animals in Candelaria. Among the residents were two jaguars. I sat down by the cage, only inches away from them. For the next hour, they showed me their teeth and tried to intimidate me. But after a while, after talking to them and showing no threat, the male laid down and relaxed.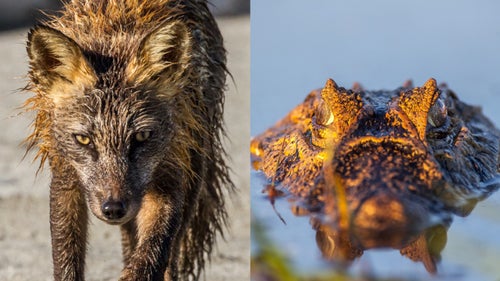 It's always fun to look back at old images and notice the subtle similarities in nature. This cross fox from Kodiak Island, Alaska, seems to be striking nearly the same pose as this Argentine Caiman.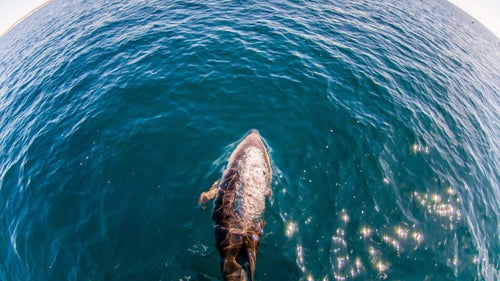 I had the honor of tagging along with a BBC filming team as they were trying to capture the dusky dolphins feeding on a big ball of anchovies in the Golfo Nuevo. The BBC team never got the shot they wanted, but I was pretty excited about this one.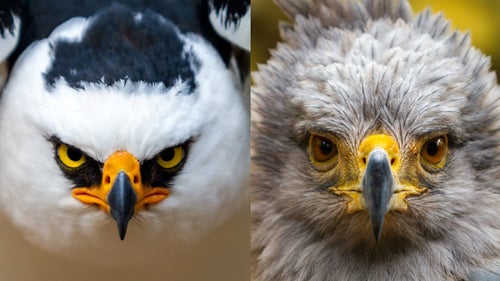 During a visit to the Province of Misiones in Argentina, I was offered a private tour of the Guira Oga Refuge Center. The refuge is home to wild animals from the jungle who unfortunately get caught up in nearby urban centers. This black-white hawk eagle and the crowned solitary eagle weren't too excited to have me in their cage, but I felt lucky to capture such expressions.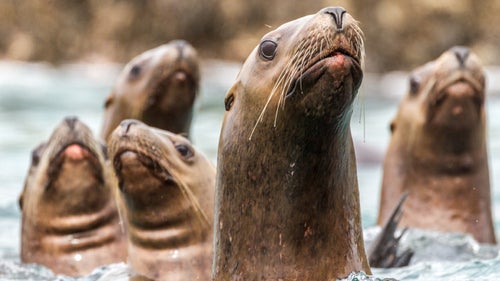 Kayaking from Sitka to Hoonah, we paddled into the Cross Sound and through the Inian Islands. We came across these sea lions just outside of Mosquito Cove. The tide was ripping and we knew we couldn't stay there for long as the place is known for its incredible current. Still, I managed to stick around for a while and photograph these sea lions.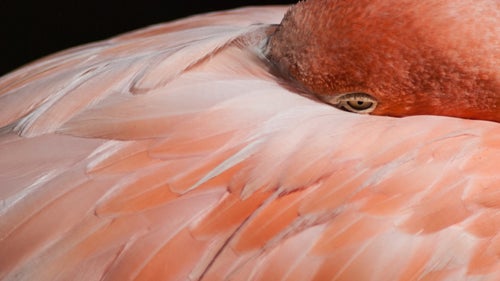 I try and make it to the Bronx Zoo whenever I have the chance. Say what you will about animals in captivity, but the ability to witness and interact with these creatures up close is truly eye opening.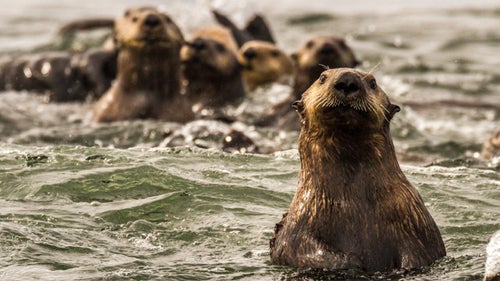 Paddling the Washington State coast, I spent a night on Destruction Island, located three miles west of Ruby Beach. Approaching the island, I noticed a large floating mass—what turned out to be a group of at least 100 sea otters hanging out on the surface. I was only able to capture a few shots before they noticed my camera and swam away.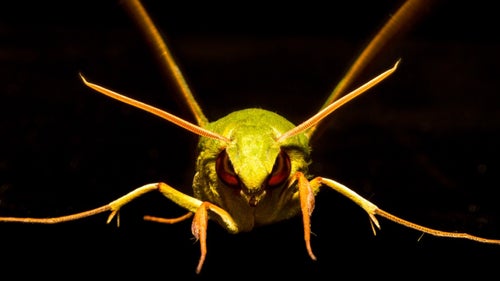 Resting at a ranger station located on Ruta 19 in northern Argentina, I noticed a massive green moth circling the trees. As it began to get dark, I was able to catch the moth and photograph it against this black cloth using a wide-angle lens and flash.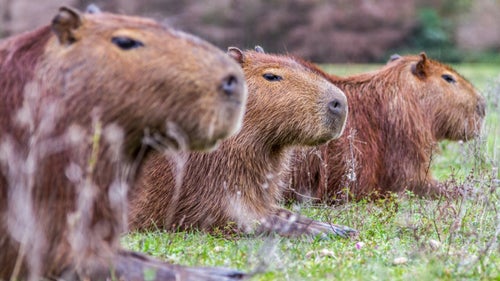 The capybara is the largest rodent in the world. They're the preferred prey of jaguars and anacondas and are found throughout most of South America, with the exception of Chile. When I was at Las Marias, I spent much time photographing and filming them. Sitting on the grass in a group of about 20 animals, they surrounded me, moving around, alternating between resting, eating, and swimming.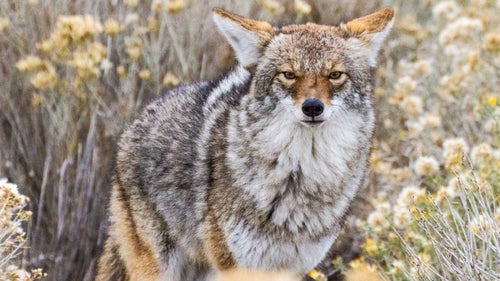 I spent a month on Antelope Island photographing bison. Every night, I would hear the coyotes, but it was impossible to approach them during the day—they were always on the move and would disappear the minute they saw me. But on this day, the wind blew furiously and I was able to get close to this lone animal. Perhaps it was because of the strong wind, but while he clearly noticed my camera, he stayed his course and walked past me.