A Not-So-Easy Hike for an Otherworldly View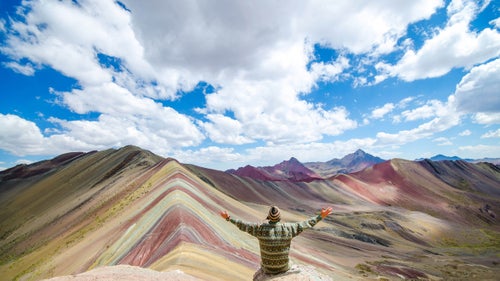 A year ago, Brandon and LeAnn Morris decided to quit their jobs in Seattle and hit the road. Not an uncommon premise for anyone that follows any adventurous Instagram accounts, but they actually did it. Six months of passport stamps from Nepal, Thailand, New Zealand, Japan, Chile, and the list goes on. Through all of their adventures, Peru emerged as one of the couple's favorites and particularly the Ausangate trek, which led them to the striated Vinicunca Mountains and eventually their next job. The duo has since started the travel business FlashpackerConnect, which leads trips out of Cusco, with the rainbow mountains being their featured trip. Five days of high altitude trekking and you are rewarded with this view. Here, a preview of what you might see along this relatively undiscovered trail.  
Photo: Typically a five-day trip, the Ausangate trek meanders through the Andes and around the 20,000-foot Ausangate mountain—the highest in the region.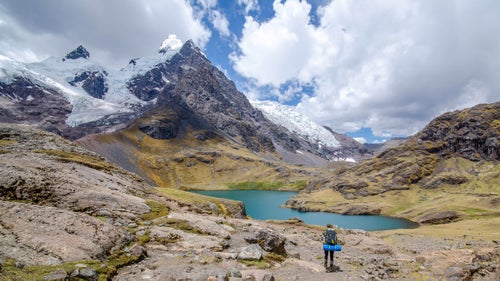 A three-hour drive from Cusco; the entire trek takes place above 14,000 feet through multiple mountain ranges and some of the most untouched territory in Peru.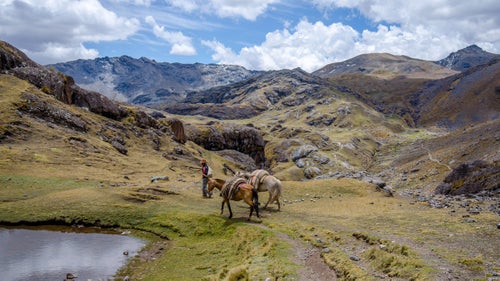 Pack horses are allowed and usually carry things like extra chairs, tents, and food. Expect healthy portions of fried platanos, granola, coffee, and fresh fruit.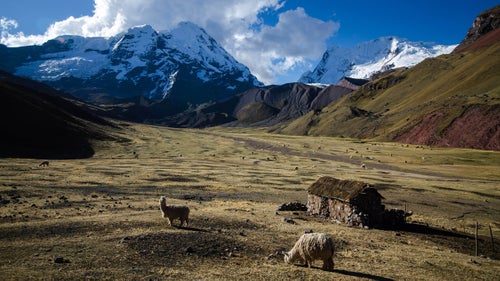 A typical mud and brick home of a local farmer near 14,700 feet. FlashpackerConnect has also joined forces with Abel Edy Quillahuaman, a Peruvian who has been in the guiding business for 15 years. A portion of their profits goes back to the community to support farmers in the area.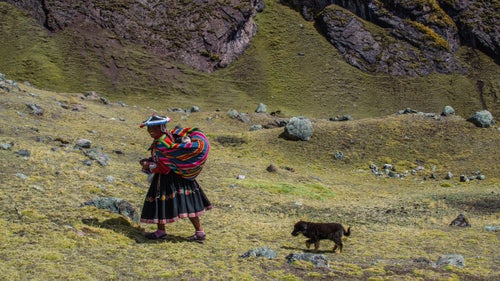 On the trail, you are sure to run into a few locals and roaming llama and alpaca are a constant part of any view.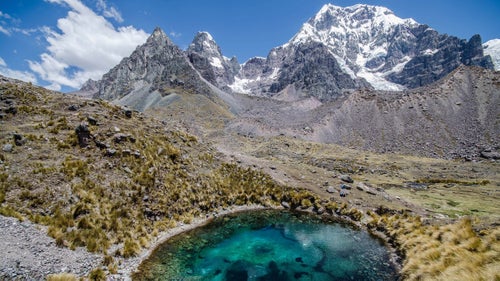 One the first and final day of the trek, a soak in a natural hot spring is a good excuse for a break. Or if you are looking for an energy boost, there are plenty of cold lagoons open for a plunge.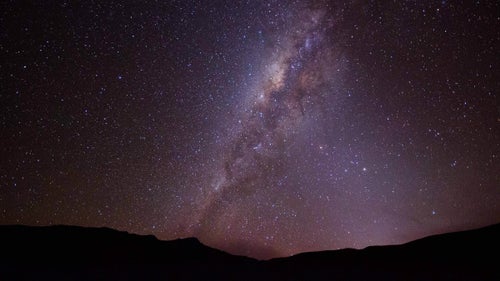 At high altitude and with no neighbors, light pollution isn't usually a concern.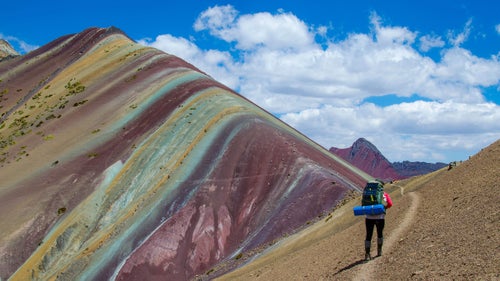 The most eye-catching reward is when you arrive at the painted hills, hidden deep in the Andes, usually on the fourth day. The mountains appearance comes from millions of years of sediment deposit and lots of tectonic shifting from the surrounding Andes. Iron oxide is responsible for the reddish color, manganese for the pink, and likely some combination of copper mixing with air and water to create the teal.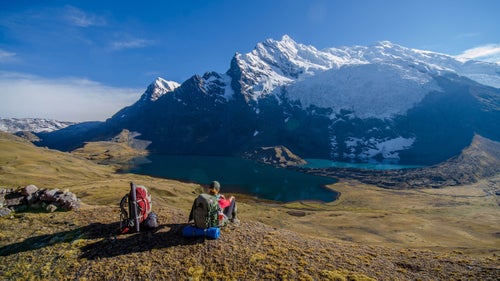 Soaking in one last view near 16,000 feet.