Our Favorite Thru-Hiking Photographer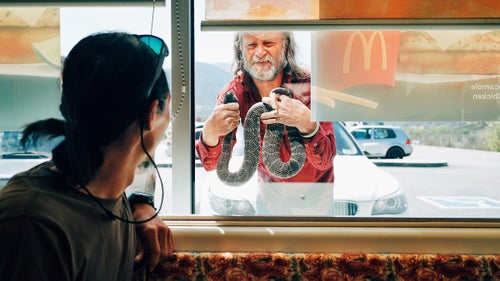 Last month, we highlighted a handful of photographers who were creating stunning work while hiking the Pacific Crest Trail. Taiwan-based interior designer and photographer Sie Sin-Ye (@kukud83) stood out. He and his two friends admit they didn't know much about the PCT beyond the movie Wild when they set out on the trail in May this year, but they carved out a month to tackle as much as they could. Here, Sie Sin-Ye shares some of his favorite shots from the trip.
Photo: This guy was sitting next to us originally at a restaurant near Cajon Pass [in California]. Suddenly, he disappeared for a couple of minutes and showed up again with a rattlesnake. It was very weird but mainly funny. It was my first time ever seeing someone hold a rattlesnake with bare hands.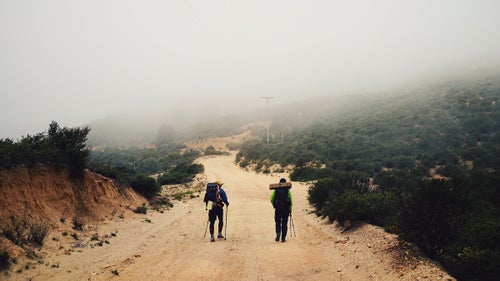 The trail was often cold and full of mist, quite comfortable and similar to the weather in Taiwan.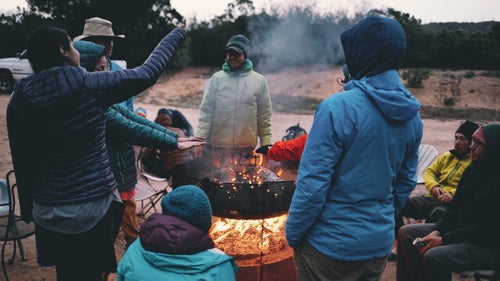 My favorite part of hiking on the PCT were the trail angels. When you stay in an angel's place, you can meet people from everywhere. We don't have this culture in my country, because there are not any long-distance hiking trails in Taiwan. We have hundreds of mountains over 9,800 feet, though.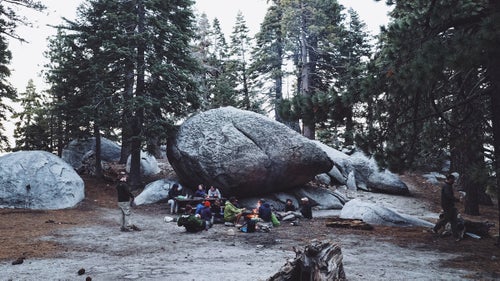 I loved this campsite and its setting against the rocks. Hikers are always gathering to eat and hang out. It was very cool to see strangers always happy and eager to be around one another.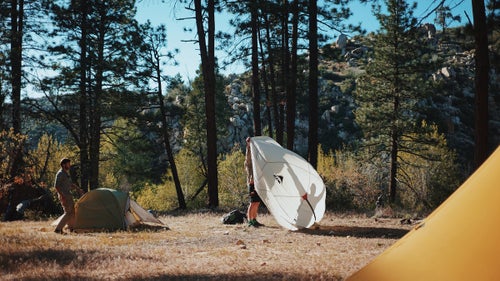 I enjoyed seeing each hiker's equipment and different habits on the trail. Everyone had their own setup and ways of accomplishing tasks.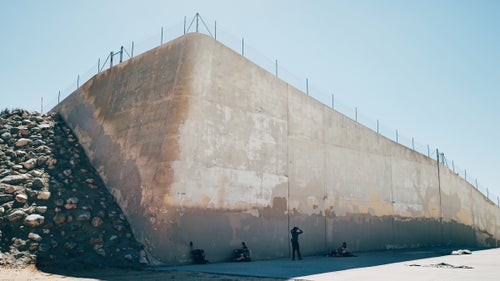 You can't always see overscaled infrastructure like this in the city. It makes for good shade or a nice picture.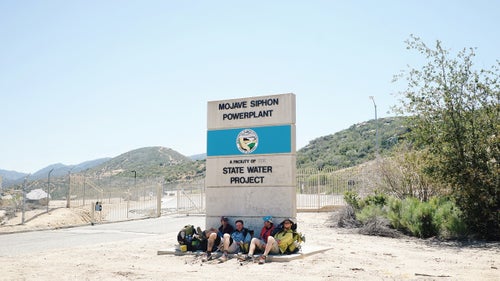 We hid in a tiny shadow spot to get out of the sun during the middle of the day. I really enjoy the in-between moments like this from hiking the trail.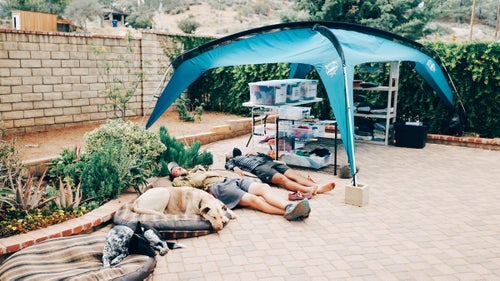 At another trail angel spot, hikers were taking naps on unused dog beds.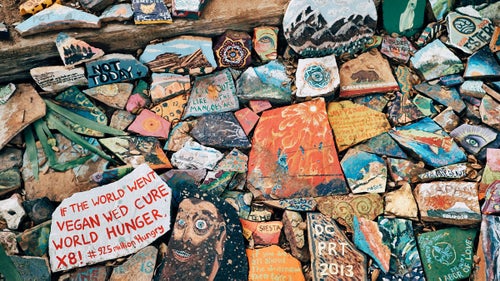 I admire hikers' creativity and reasons for hiking and was thankful to see a collection of it at this trail angel's stop.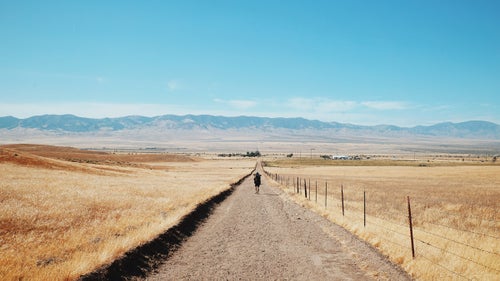 This may be an ordinary view for many who live in the U.S., but it was certainly a new type of landscape for me.