The Ten Coolest Adventure Rigs From Overland Expo West 2021
We combed the event for the most unique and badass builds
Thousands of people gathered at a county park outside Flagstaff, Arizona, in late September for Overland Expo West 2021. The event was packed with brands and spectators who were all excited to be at the show after the 2020 edition was canceled because of the pandemic.
While most people showed up to gawk at rigs in the exhibitor space, we found that the most creative and authentic overland builds were often out in the parking lot or camping area. To find the best ones, we spent 12 hours on Saturday walking around and tracked down trucks, vans, and other vehicles that caught our eye and demonstrated a creative commitment to getting outside. Here are our ten favorites.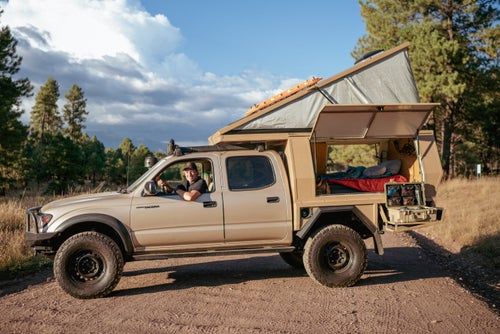 2001 Toyota Tacoma
Micah Weber, who goes by @overlandunderbudget on Instagram, has shot to overland fame recently for the DIY camper he added onto his 2001 Tacoma. A photographer by trade, Weber spent months designing and building the camper, which sleeps four and slides off to create a flatbed truck when not in use. In addition to the camper, the truck (which has 250,000 miles on the engine) also has front and rear lockers, 4.88 gears, and 33-inch tires.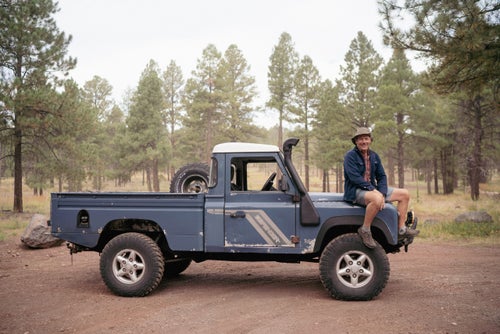 1994 Land Rover Defender 110 HiCap
Owner David White says he loves this right-hand-drive Defender that he imported from England because it was affordable to buy and is just as capable as any Jeep. It has broken down on him, of course, but he says it's easy to work on and he knows it backwards and forwards. Under the hood, the Defender still has its original 300Tdi diesel engine and just 175,000 miles.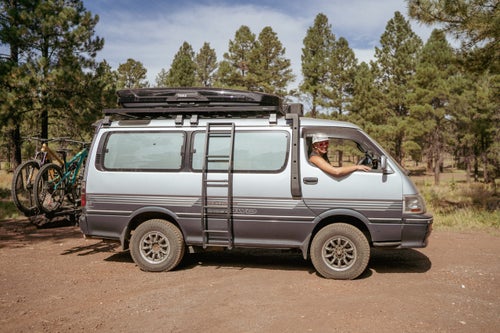 1994 Toyota Hiace Van
Rachel Gitajn and her partner, Kyle Sauter, imported this right-hand-drive turbo-diesel van from Japan. They went with the Hiace because it's relatively small but still has lots of room inside and full-time four-wheel drive. They spent their COVID-19 lockdown time building out the interior and added everything from a full-size bed to a diesel heater and Dometic fridge. You can follow Rachel and Kyle at @rk_hiace.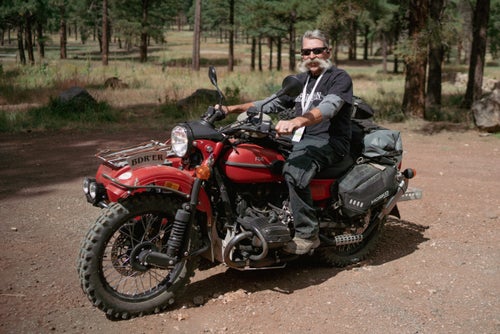 2019 Ural Gear Up
Mark Tetreau likes his Gear Up bike because it can be switched into two-wheel drive if he needs extra traction. (The wheel on the sidecar also gets power.) Tetreau lives in Prescott, Arizona, and runs a business called Kalaber Creations that makes accessories for Ural bikes, including skid plates and winch mounts.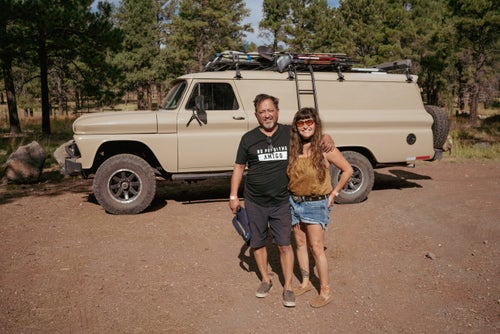 1966 GMC Panel Van
Yvette and Orlando Ortega of Taos, New Mexico, said they had this panel van sitting around and figured it would make a unique overland build. Under the hood is a 454 Chevy engine, and inside is a full-size bed. It rides on 35-inch tires. When Yvette and Orlando are not on the road, they run Orlando's New Mexican Café, one of the most famous New Mexican restaurants in Taos.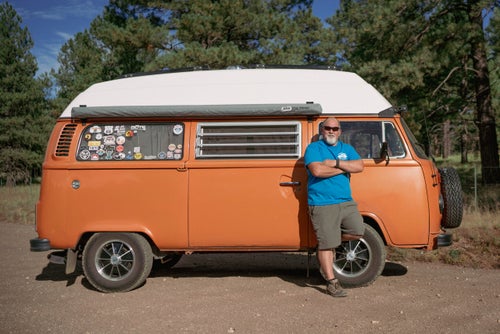 1974 Volkswagen Bus
Rob and Noni Koger have traveled all over the country in their bus, which has a 1914cc Type 1 engine under the hood, full sleeping quarters inside, 100-watt solar panels up top, and a 50-inch light bar out front. It rides on General Grabber tires. The bus is not the fastest vehicle on the road, and it doesn't have power steering, but Rob says they like moving slowly and taking in the world around them.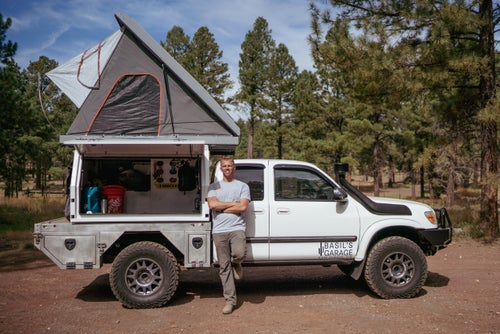 2005 Toyota Tundra
Basil Lynch builds overland trucks at @basilsgarage, so his own rig is absolutely dialed. It's a 2005 Toyota Tundra that he turned into a flatbed with a Summit Expedition Truck Canopy on top. Inside, he has a complex and custom power system that runs off solar and powers everything from a fridge to a 12-volt oven. The Tundra is also protected by custom bumpers and sliders that Lynch either manufactured or customized.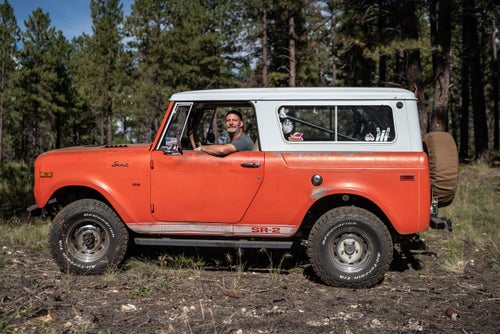 1970 International Scout 800
Owner Phil Bailey says his daughter named the Scout Stinky Pete—after the character from Toy Story 2—because the truck smelled so bad before the rebuild started. He bought it for $850, and now it has an LS crate engine under the hood, a custom roll bar, custom sliders and bumpers, and a 2.5-inch lift. The paint is still original.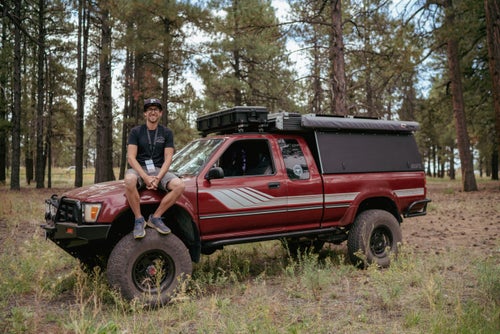 1990 Toyota Pickup
Back in 2013, Richard and Ashley Giordano—who go by @desktoglory and @desktoglory_ash on Instagram—drove this pickup, which they affectionately call Little Red, from Vancouver, Canada, to Ushuaia, Argentina, on a well-documented multiyear overland trip. The truck recently got a rebuilt 22RE engine, Total Chaos long-travel suspension, Toyo Open Country A/T III tires, a Go Fast camper, and a Goose Gear interior. Their plan, if COVID-19 permits, is to ship the truck to Europe and then drive all the way to Japan.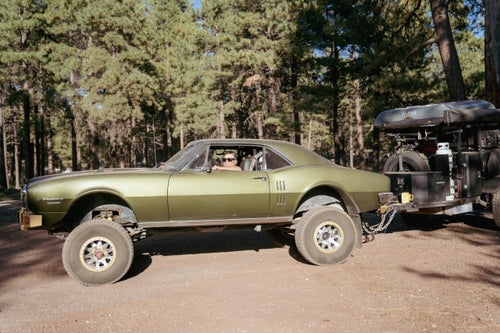 1967 Pontiac Firebird
This was by far the most unique overland vehicle at the event. Owned by Mark Slobom, the Firebird is nothing like the original and now has four-wheel drive, as well as front and rear lockers, and rides on 32-inch tires. Slobom also pulls a Smittybilt trailer.