Lessons Learned on the Pacific Crest Trail
This summer at the southern terminus of the PCT, photographer Ian Tuttle asked a bunch of thru-hikers why they were hiking. Months later and 2,591 miles to the north, he found some of them again and asked what they'd learned about themselves. Turns out, six months in the wilderness is a pretty good crash course in philosophy.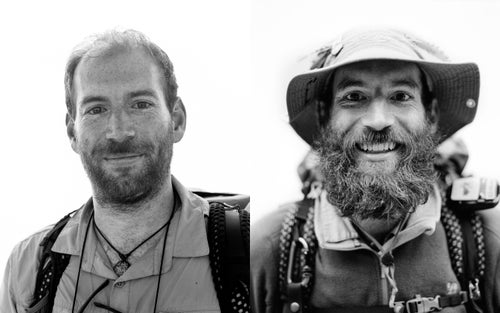 Michael
Trail name: Big Bro
From: Augsburg, Germany
Photographed at mile 0 and at mile 2,591
"I guess I have changed. I'm more confident, maybe. But I don't really see the changes because they happened over several months. I think I am a happier person than before. I learned to say goodbye to people and things. I did not master that, but I got better.
"Hiking the PCT is hard, sometimes very hard. But compared to the life off-trail, the life on the trail is easier. There are fewer concerns. You still have some, but they are very basic. It's all about water, food, a place to sleep, the weather, the gear. That's about it. In normal life, the concerns are much bigger, even though they are much smaller."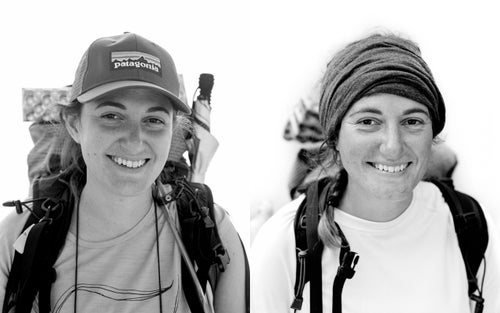 Maya
Trail name: Bingo
From: Switzerland
Photographed at mile 0 and at mile 2,591
[About she and and Dario, below] "Our first goal was to finish the desert part, the first 700 miles. We said we'd be pretty proud to achieve that. And then we did it and kept walking. By that time, we were just so excited to leave the desert and get into the Sierra. So we kept going."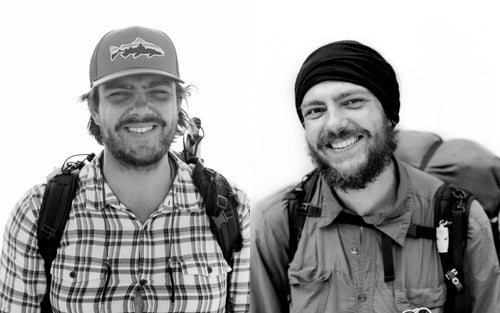 Dario
Trail name: Ratatouille
From: Switzerland
Photographed at mile 0 and at mile 2,591
Dario: Well, this photo, it is the same person, but he looks kind of different now. I lost a lot of weight. And yeah, my beard is a little bit longer than it was when I started.
Maya: You have more color in your face.
Dario: Yeah.
Maya: And we both just look healthier.
Dario: Yeah, I think so, too.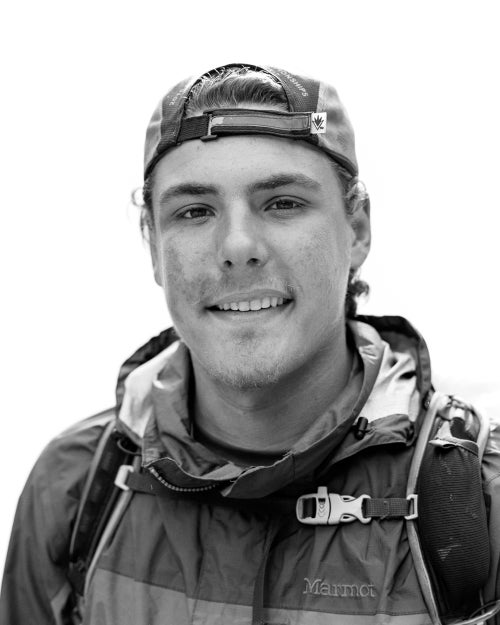 Matt
Trail name: Kickass
From: Fort Collins, Colorado
Photographed at mile 2,591
"I am afraid of losing the person I became on the PCT. The trail changed me so much that I felt like I was drifting away from who I was. The farther I hiked, the more I felt as if I had two personas. I was part Matt (pretrail me) and part Kickass (trail me). Currently, I live almost the same-exact life as before the trail, and I'm afraid that I'll forget about Kickass.
"One of the driving factors for me even going on the PCT was that I had given up on humanity. I thought people were terrible and that the trail would be a good way to separate from them. However, one of the most wonderful lessons I learned on trail was the kindness of people. So I guess my answer [to what I learned] is: humanity, human kindness, is a miracle."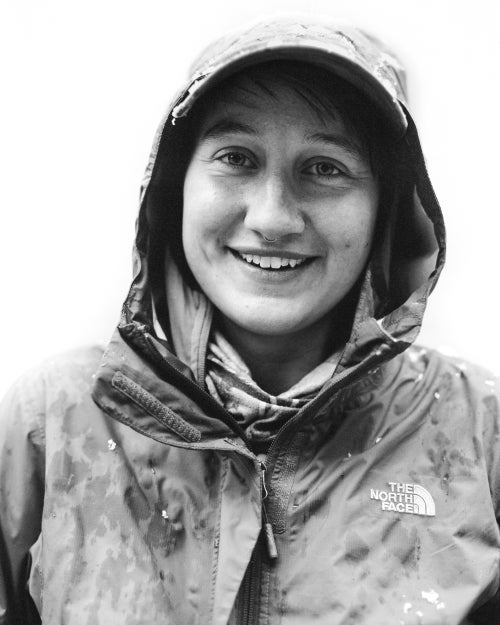 Grace
Trail name: Aardvark
From: Joliet, Illinois
Photographed at mile 2,591
"The trail really helped me mature mentally and emotionally. It would have taken me years to learn the lessons about myself that I learned in six months on trail.
"The love, support, and friendship I shared with my fellow hikers is unlike anything I have previously experienced. The lack of this community has made the weeks since finishing the trail some of the loneliest in my life. It's like a bad breakup. I knew my goal every day when I woke up on trail. I would walk 20 miles and feel fulfilled. It seems that you have to search a little harder for meaning in the real world."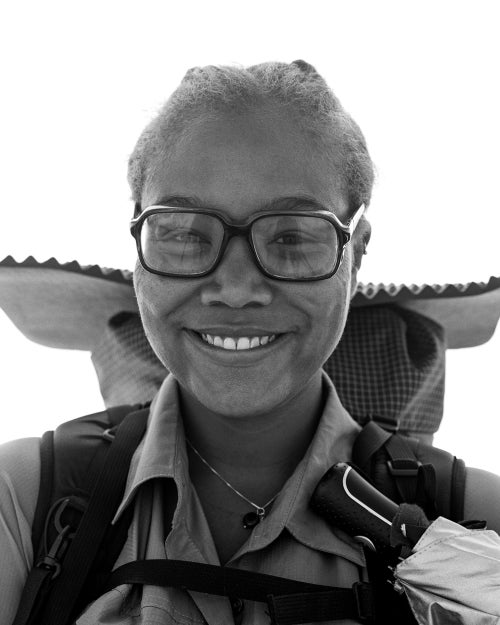 Nhandi
Trail name: Sea Lion
From: Baltimore
Photographed at mile 0
"I was most afraid of not finishing because I left everything behind to hike the trail: my job, my apartment, and my friends and family. To anyone who is even considering hiking the trail, I'd say, Just do it! It doesn't matter if you make it one day or all the way. You will be forever changed because of the risk you took."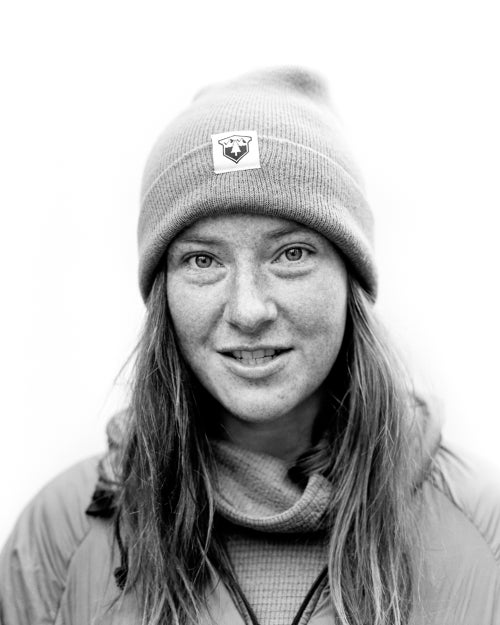 Caroline
Trail name: Song Bird
From: Salt Lake City
Photographed at mile 2,591
"Before the trail, I felt like I knew myself. I was open and bubbly and goofy and kind of a yes-woman. Coming back from the trail I felt, like, the dark side of myself—cynical and unsure, apathetic toward society. Now that I've had some time away from the trail, I hope that I'll find some middle ground. I'm no longer afraid to say no to the things that don't serve me. If I were to boil it down, it might sound like this: I am still myself but without a lot of the B.S. social norms that I've subjected myself to."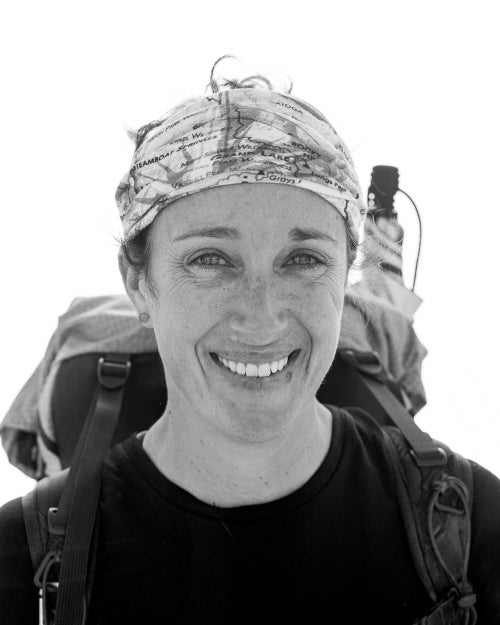 Haley Blevins
Trail name: Murphy
From: Saint Augustine, Florida
Photographed at mile 0
"I think we often set out on these journeys expecting to have an epiphany or receive all the answers to life's pressing questions. But in my experience, that is not what happens. What I actually get out of a long hike is so much better—the opportunity to enjoy creation and meet amazing people. There is something about living outside for five months that gives you a sense of peace and happiness. I like feeling both strong and humbled as I stand on a mountaintop. I want to walk into national parks through the 'back door,' as a friend said, instead of taking the road in as a guest. I want to rely on strangers to get into town. Because there is nothing like a long hike to restore your faith in humanity. When I set foot on trail, I feel like I'm at home."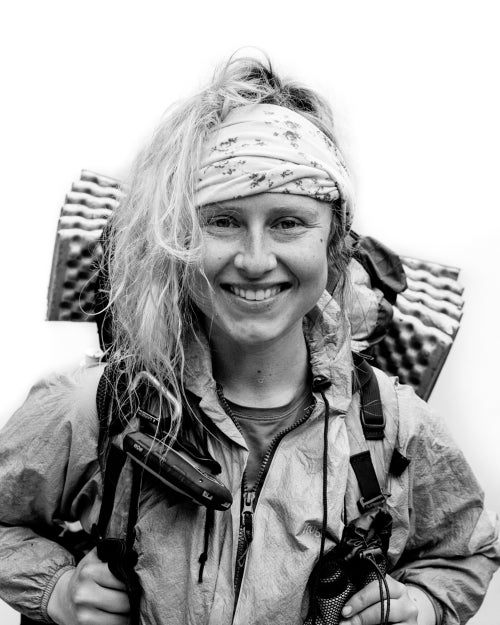 Jennifer
Trail name: Starburst
From: Seattle
Photographed at mile 2,591
"A lot of people, especially women, ask how I can backpack and camp alone as often as I do and not be scared. The funny thing is, I am scared to camp alone most nights. But I promised myself to hike for me and only me. And that meant doing the number of miles I wanted to that day, even if it meant being alone at night. I would have been upset with myself if I compromised my hike because of my fears.
"I am extremely proud of my body and how far it has taken me. So often we stand in front of a mirror and pick out every single imperfection and flaw and reason to not like our bodies. But doing something like this does the exact opposite to your perception. Instead of standing in front of a mirror and feeling insecure, I stood on top of mountains with a smile, all thanks to my strong legs."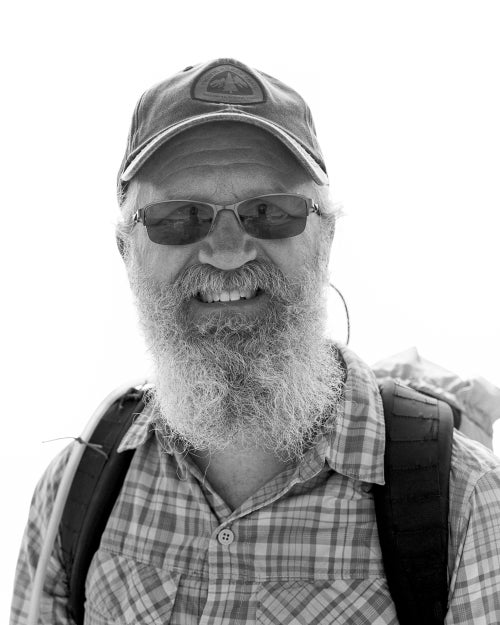 Russell
From: Phoenix
Photographed at mile 0
"I was ready to get on trail and start the journey, but I also didn't want to leave my family. I said goodbye to my son and to my wife and daughter, knowing that I might not see them for four months.
"Throughout the hike, I'd call my wife as frequently as I was able. We'd have really nice conversations, as she'd want to hear how I was doing and how my hike was going, and I'd want to hear how she was doing and what was going on at home. When we'd say goodbye, I'd always tell her I missed her. Occasionally, she'd respond that it was my own fault that I did. That is true: me missing her was self-imposed. It was my choice to be on the trail, and I could leave it and go home any time I wanted to."