Patrick Cummins Just Wants to Ride His Hardtail
Patrick Cummins has been fighting in the UFC for the past five years, but the character he cultivates on his Instagram feed is less battle-hardened tough guy and more adventure-loving goofball who loves to ride old-school mountain bikes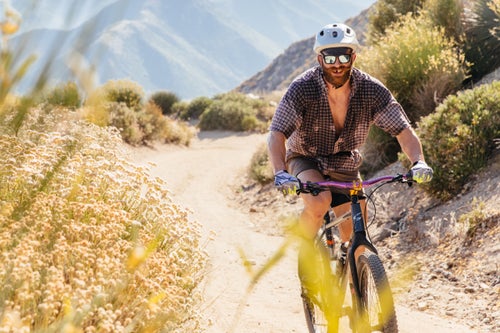 Words by Brendan Borrell
Patrick Durkin Cummins breaks a lot of bikes.
He doesn't mean to, of course. Cummins is not sending massive gaps or hucking himself off ten-foot drops. The problem is that he weighs 220 pounds, has quads like concrete pylons, and makes a living pummeling people in the face with his fists. Carbon, steel, aluminum frames—all have failed under his might.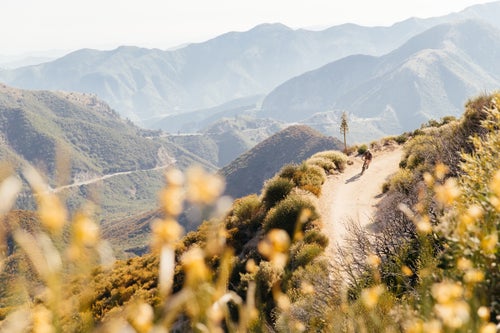 Cummins will be blissfully pedaling up a trail on one of those perfect Southern California mornings when his chain starts skipping. He'll look down, bemused, trying to diagnose the problem. That's when he spots the whole rear triangle flopping around. "You never think to look at the frame," he says when I meet him for a ride high in the San Gabriel Mountains, east of Los Angeles.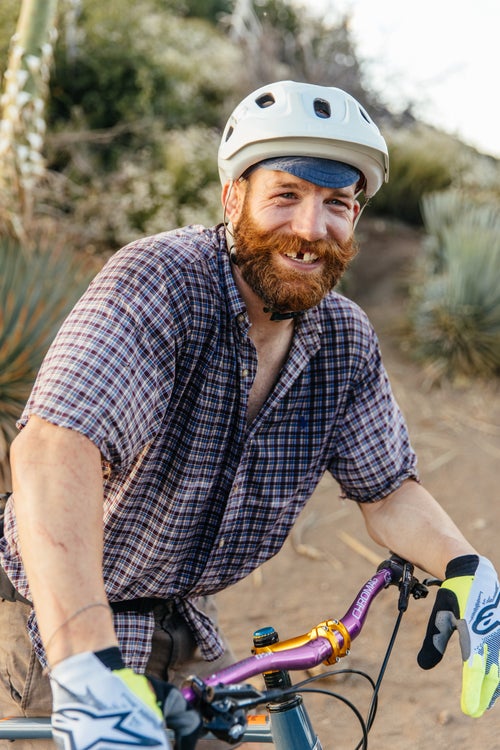 Cummins, 38, has been fighting in the UFC for the past five years, but the character he cultivates on his Instagram feed is less battle-hardened tough guy and more kombucha-chugging, adventure-loving goofball. He's more likely to share his favorite flax and chia seed pancake recipe (#pancakeparty) or post a picture of himself giggling as two butterflies copulate on his face (#notoothtuesday) than tell you about his weight-lifting regimen. "He'll shrink himself down to mix in," says his brother, A.J. Cummins, a chef based in Denver. "He doesn't want to be trapped and labeled as a meathead."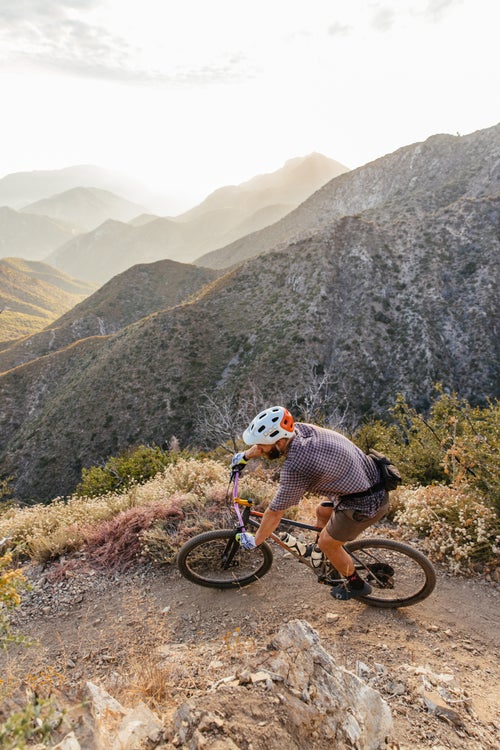 "I'm definitely not ashamed of what I do," Cummins says. "I want that room to just be a goofy kid."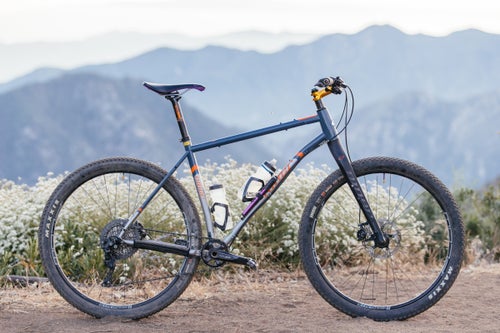 You might expect to see a heavyweight like Cummins bombing downhill on a 35-pound enduro rig with six inches of suspension, but here, again, he goes against convention. He is the world's most unlikely retro grouch. A brand ambassador for Niner Bikes, all six of his rides are 29-inch hardtails, many of which are singlespeeds. Not a one has a dropper post. When he sees my full-suspension ride, he good-naturedly calls it a "robot bike."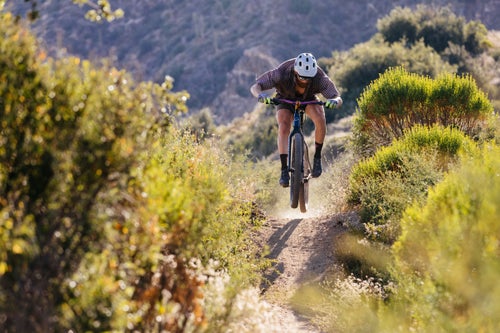 Some of his asceticism is just practical: one less part to destroy. And he's not a total Luddite—he couldn't live without disc brakes—but he does like stripping things down to their essentials. "He's the kind of guy who wants to make everything from scratch," says his friend Keanu Asing, a professional surfer. "If you want hummus, he's going to get the garbanzos."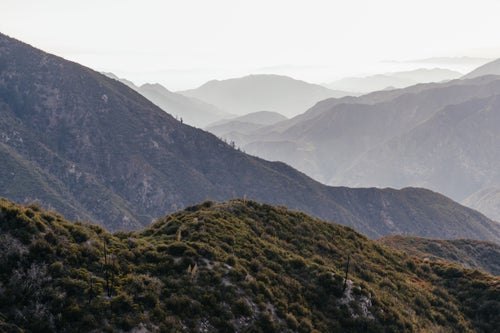 On the day I ride with him, Cummins pulls a rigid Niner Sir 9 off the roof of his 15-year-old Nissan Versa hatchback. "I'm going to need all the gears today," he says, explaining that the previous day's Muay Thai training session was a killer. As we hit his favorite trail, a scenic 15-mile loop with some serious exposure and some even more serious yucca spines, I downshift for a steep, sandy switchback, and my derailleur stutters and clanks. "If that happened to me," Cummins pipes up from behind, "I would have ripped the thing right off."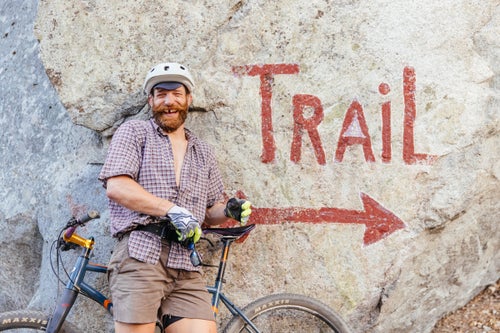 The thing that's so compelling about Cummins is the way he wants to challenge our notions of toughness. There's an epic photo of him stepping out from the UFC Octagon with two swollen black eyes and blood dripping down his face after a hard-won victory. He somehow has the wherewithal to put his hands on his hips and mug like a seven-year-old kid playing dress-up. It almost feels like the UFC had been punked. "I do like to mock things," he says. "At the same time, obviously, I'm pretty serious about what I'm doing."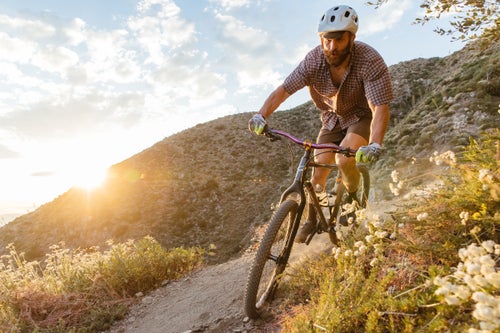 During his college years at Penn State University, as Cummins rose to become an all-American wrestler and later a two-time member of the U.S. national team while studying for a fine-arts degree, he always had the sense of being an outsider. He thought of himself as an artist first and a fighter second. When he would walk into the ceramics studio in his wrestling sweats, he hated that his professors treated him like he was just a jock there for the easy A.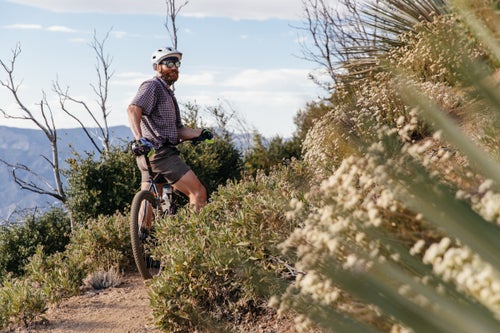 Feeling like an outsider extended to his social life. State College, Pennsylvania, is a party town, but Cummins was too ambitious to be much of a drinker. After college, when he was working as an assistant coach, he and a wrestling buddy entertained themselves by sneaking into fraternity houses, pulling Greek paddles off the wall, and stashing them in their basements. Once, they nabbed a massive projection TV from a living room and set it out on the front lawn.