Saving One of the Last Biodiversity Hot Spots
The ridges and reefs of West Papua are some of the most biodiverse on the planet. Two acclaimed filmmakers are on a mission to make sure they stay that way.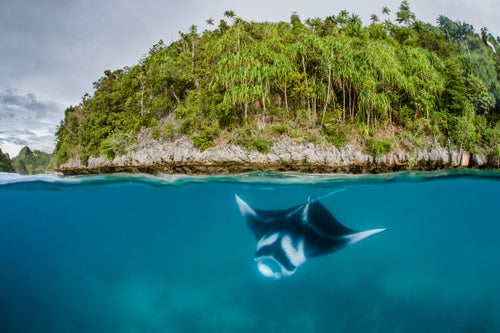 West Papua, a province of Indonesia, is one of the most biologically important—and least explored—places on the planet. Containing more than 1,700 species of fish, three-quarters of the world's hard corals, and at least 700 types of birds living in some of the largest remaining intact mangrove and rainforests, it's been hailed as one of Earth's last great biodiversity hot spots. Soon, it could also become one of the best protected. In December, West Papua's government will vote on whether to make it the world's first conservation province, committing an area roughly the size of New York state to an economy based on sustainable development.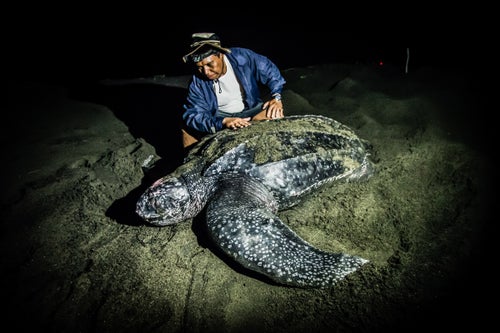 Ahead of the vote, Boulder, Colorado–based photographers and cinematographers Shawn Heinrichs and John Weller of the Blue Sphere Foundation have created a 90-minute film, Provinsi Konservasi (Conservation Province). The film highlights the positive impact of West Papua's environmental work on local communities, like a man who safeguards a critical leatherback sea turtle nesting site (pictured above) and a family who started a bird-watching business. The project is the result of a decade's worth of material the team collected while documenting the area's rich natural resources and the fight to protect them; these photos are a sampling of some of their collection. An Emmy winner best known for his work in the Oscar-nominated documentary Racing Extinction, Heinrichs calls the conservation province initiative "the most important work I've done in my life."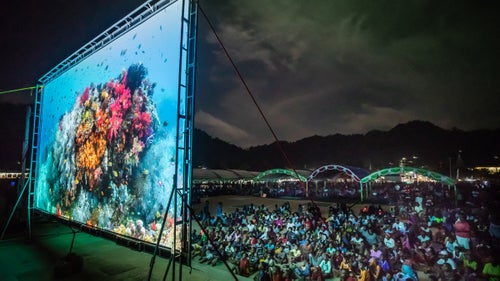 Equipped with an 18-foot-tall screen, the team has embarked on a film tour around West Papua to drum up support for the conservation province legislation. They are hitting a total of six locations in two weeks, from urban centers to far-flung villages, hauling their mobile cinema up mountains on four-by-fours and to remote islands on boats. "It's like Imax in the jungle," Heinrichs says. "Most of these people haven't seen a screen larger than their TV or cellphone." The goal, he says, is to inspire the people who actually have tenure over the province's resources to safeguard them.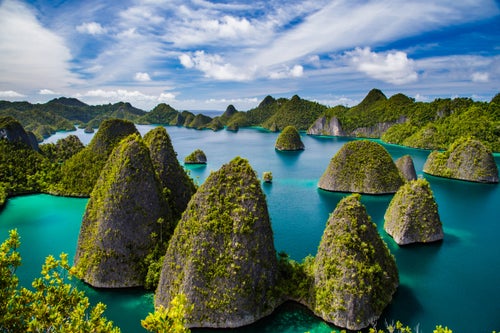 The strategy has worked before. In 2014, a similar campaign from Heinrichs and Weller around the Raja Ampat archipelago (pictured above)—a chain of islands off Papua's west coast that in 2012 became Southeast Asia's first shark and ray sanctuary—inspired then-governor Abraham Ataruri to extend environmental protections to the entire province, laying the groundwork for the current conservation province legislation. This year's tour was even larger: Heinrichs estimates more than 25,000 people saw Provinsi Konservasi.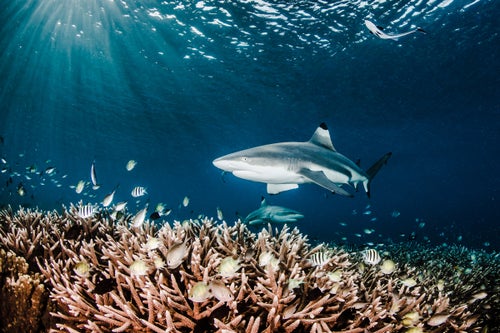 Over the past 12 years, the seas surrounding West Papua have become a conservation success story. A cooperative of environmental organizations, local communities, and government agencies created a series of Marine Protected Areas (MPAs)—zones with varying levels of restrictions on fishing—covering some 9 million acres, amounting to 25 percent of Indonesia's total nearshore sea area. According to Conservation International, which headed up efforts in West Papua and are working closely with Heinrichs and Weller on the tour, some of the MPAs have seen as much as a 500 percent increase in reef fish since 2007.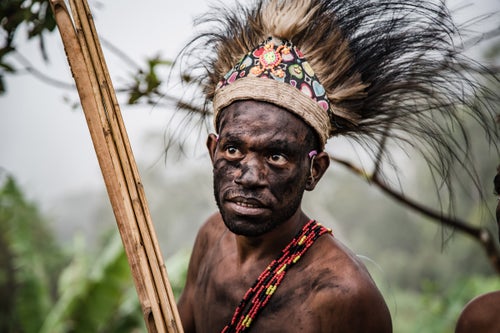 These initiatives owe much of their accomplishments to cooperation with local communities and a focus on indigenous rights. Ancient rituals and ceremonial dances (pictured above) persist in many remote villages today. Papuans have a strong tradition of sustainable marine and land use practices, with 80 percent of the population living in rural areas and relying on natural resources for their livelihood. Conservation organizations and tourism operators have focused on reviving these traditions while involving communities in the management of protected areas.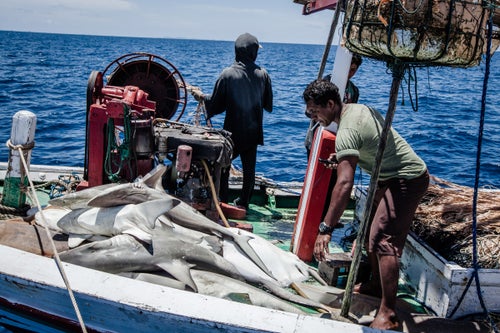 Community members act as rangers on patrol boats to catch illegal fishing vessels, contributing to an estimated 90 percent drop in poaching by outside fishermen. Sustainable tourism has become a primary driver of the economy, providing jobs for locals as guesthouse managers and diving and birding guides. According to Mark Erdmann, vice president of Asia Pacific Marine Programs for Conservation International, "In many communities, it's hard to find a village where there isn't someone making a significant living off tourism."
The effort to make West Papua a conservation province is largely an attempt to extend the current conservation program to encompass the whole region—in particular, its vast mangrove and rainforests. It comes at a critical point: Indonesian president Joko Widodo has announced a commitment to grow West Papua's economy through rapid infrastructure development that will better utilize the region's potential for mining, logging, and fishing. If the conservation province passes, however, the development paradigm would shift to one of sustainability. While not yet in its final form, the law would ensure that companies adhere to strict practices that won't cause any long-term environmental damage, while setting aside specific areas as entirely protected zones.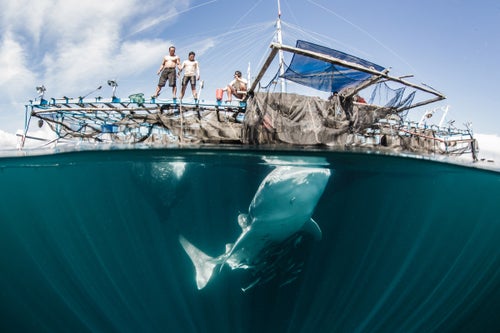 Though it's an ambitious goal, the initiative looks likely to pass. In addition to showing the film, Heinrichs and Weller have flown, driven, and boated in government officials and community leaders for workshops on tenure rights and sustainability at each of the screenings. As a result, Heinrichs says, more than 700 local leaders have signed a petition to support the conservation province, and several key provincial legislators have committed to signing the bill into law by the end of 2018. With it, they hope to prove that development can occur in conjunction with nature, rather than at its expense. This is already happening in places like Cenderawasih Bay (pictured above), where local fishermen have set up small whale shark tour businesses.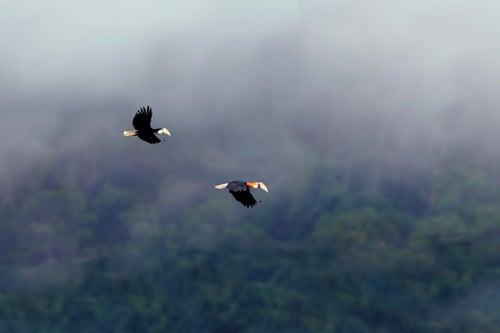 If passed, the legislation could serve as a model for the rest of Indonesia and the world. To this end, Heinrichs and Weller wrapped up the tour with a screening at the Our Oceans conference in Bali on October 29 and 30, where government officials, scientists, and leaders in the environmental sector from around the world were in attendance. To Heinrichs, the accomplishments of the film tour so far are testaments to the power of visual storytelling. "When people decide to make something happen, it starts in the heart and then is justified through their mind," he says. "This film puts the heart into this and gets people fired up about protecting their resources."