Runners: You've Never Seen Haiti Like This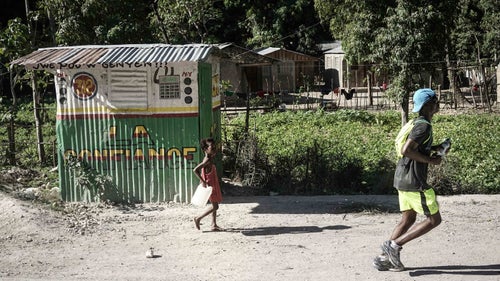 Haiti is not usually perceived as a top international tourist destination. But in early March, a group of seven runners set off to show that the country is a place to be celebrated, visited, and invested in. With a relay team and a support crew, the group ran from Cap Haitian to Jacmel, crossing the entire island from north to south in nine days. Running a total of 230 miles, they averaged marathon-distances every day.
The idea for the run got its start in 2010, six weeks after the 7.0 earthquake that killed nearly 300,000 Haitians and left an estimated 1.5 million people homeless, when Ian Rosenberger from Pittsburgh, Pennsylvania, visited Haiti to help. Rosenberger met Tassy Fils-aime, a young man from Cite Soleil who was dying from a tennis-ball-size tumor in his jaw. Rosenberger and friends raised $50,000 for surgery to remove the tumor, saving Fils-aime's life. Soon after that Rosenberger realized the island's systemic poverty is not treatable with one-time aid packages. Instead, groups must work with whole neighborhoods, one person at a time, to meet basic needs like healthcare, education, and employment. Developing these resources became the focus of Team Tassy, the organization that put together the fundraising run. Taylor Rees was there for every step and we caught up with her for some insight into this historic journey.
Photo: Tassy keeps trucking, despite the sweltering humidity and direct sun. He hopes that he inspires other kids from the communities across his country to believe in new possibilities for their futures.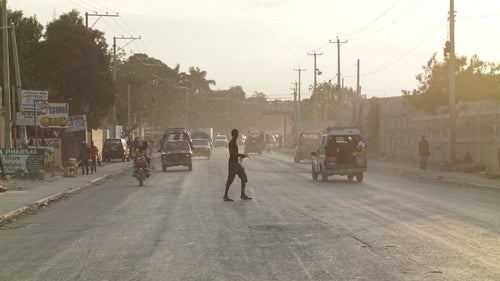 On the day that I arrived in Port Au Prince, the streets were lively, illuminated by the dust and setting sun. Physician and founder of Partners in Health Paul Farmer called the earthquake an "unnatural disaster." Poor code and building processes contributed to the collapse of and damage to nearly 60 percent of Port-au-Prince's structures. The unemployment rate in Haiti remains amongst the highest in the world.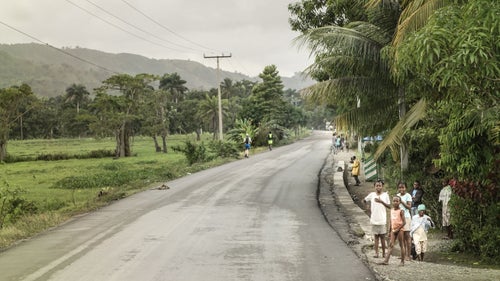 The transitions through Haiti ranged from lush jungle to dry desert. Here, on the first day of the run, we started on the northernmost shore in Cap Haitien and ran to Plaisance (Plezans in Creole), where people came out to the street to see the spectacle and cheer on the runners. The day's run included a climb of more than 2,000 feet through the fog, or bwouya, that's typical of the northern mountains.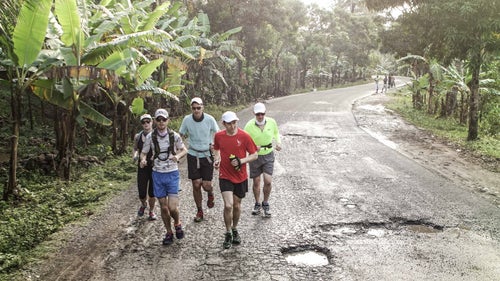 We bid farewell to the community and orphanage that hosted us and headed into the humid, lush environment. This northern village of Plaisance is located in the heart of Voodoo country, and many buildings were painted with symbols and stories. Some say that there's a rise in the popularity of Voodoo that's correlated to the weak economy. Many Haitians are returning to 'Vudon' practices for psychological healing from trauma.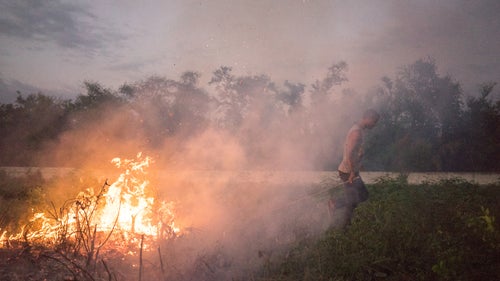 One of our host homes in Port Au Prince had beautiful gardens in the back, full of melons and papaya, potatoes, and greens. Seasonally, they use fire to clear the landscape. This young farmer showed me how he spread the fire selectively by hitting it with a stick and tracking the wind.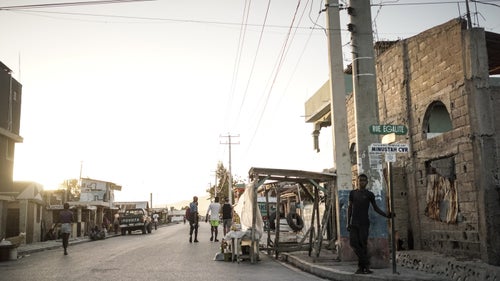 Compared to the rural areas, the cities were a refreshing opportunity to experience how Haiti feels, looks, and smells at five miles per hour. Gonaives, pictured here, is Haiti's second largest city and an example of how a community can rebuild after disaster. Gonaives survived massive flooding and landslides in the wake of four devastating tropical storms over the course of 30 days in 2008. Because of Haiti's poor infrastructure at the time, the storms killed 10 times as many people as they did on all the neighboring islands combined.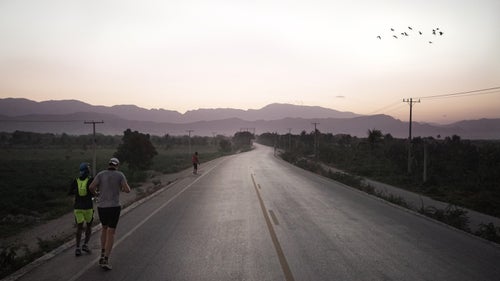 The second longest day of the nine-day adventure was a 34-mile haul, from Gonaives to St. Marc, across Haiti's rice paddies and agricultural center. This kind of serene beauty revealed a side of this country not typically shown in the media.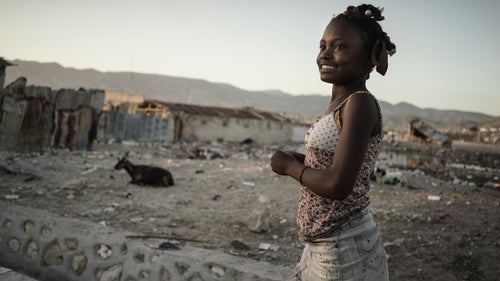 Meandering down to the beach in Gonaives, I met Santiana. She asked me "What do you think of this place?" Well, I think Haiti is beautiful, and everyone here is very welcoming. "Oh, so you think this is like Miami beach or something?" The heaps of burning trash were singing my eyes. We passed through villages that day where families could barely afford one meal per day. My heart sank as I searched for the words to tell her what I thought about poverty, which she seemed to want to hear. Truth is, I don't know what to think, and as visitors, we will never truly know. But she and I walked along the beach 'till dark, and shared what we could during our brief moment as friends.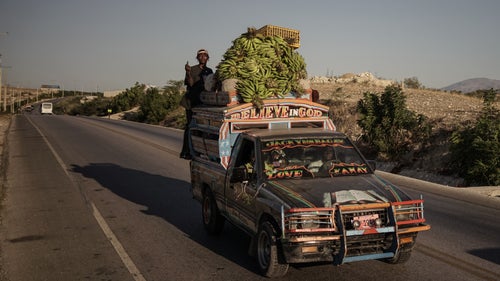 Almost everyone we passed along the road in Haiti was bewildered by our group, but welcoming. Just like in any city, some people find the act of running in the unbearable heat on the highway plain weird. We sometimes got questions like "Who are you running from?" Other times, a friendly jab. This guy told me what he thought of my camera as he passed on his truck bound for the market in St. Marc.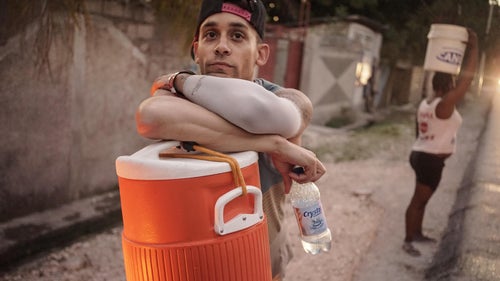 Gatorade, gels, goos: basic survival food brought along by a few dedicated individuals who came to Haiti as support. Justin Portis from L.A., the boyfriend of one of the runners, waits for the team to arrive at a checkpoint in Arcahaie.