In Search of the World's Best Freestyle Kayaking Wave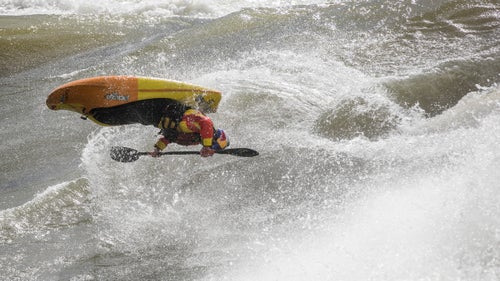 Freestyle whitewater kayaking is often associated with park-and-play: usually, you need car access. So when an international crew of whitewater aficionados loaded eight featherlight carbon freestyle kayaks onto rafts and paddled into the Canadian wilderness in September, they took the hunt for fresh waves to a new level.
The group, which included top paddlers like Ben Marr and Dane Jackson, drove for two days into the flatlands of central Canada in search of high flows, massive waves, and long air time in the province of Manitoba, which stretches north of Minnesota and North Dakota.
For years, professional kayaker and trip leader Joel Kowalski had his eye on this particular section of the Nelson River, which he thought could produce a sort of dream wave playground. A few days into the expedition, the group found what they were looking for: what they'd later deem the best river wave ever surfed. They set up camp for six days within sight of their raging, new-found playground. Here, photographer David Jackson, one of Outside's 30 Under 30, shares his favorite frames from the trip.
Photo: Dane Jackson rotates during a huge airscrew surfing the Nelson River.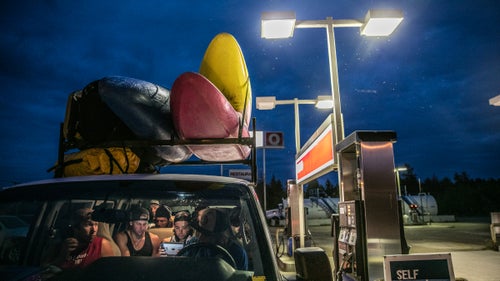 With kayaks on the roof and a raft in tow, the team drove nearly 2,000 miles from Ottawa to Manitoba's Nelson River. They would call their trip Maniflowba.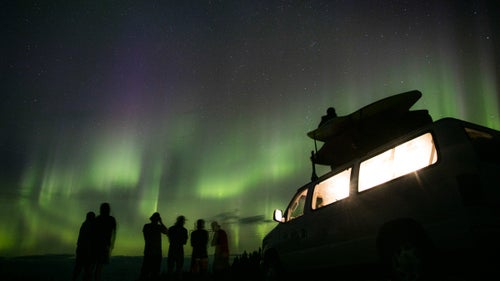 On the second night, the northern lights appeared hours before the crew arrived in Cross Lake, Manitoba.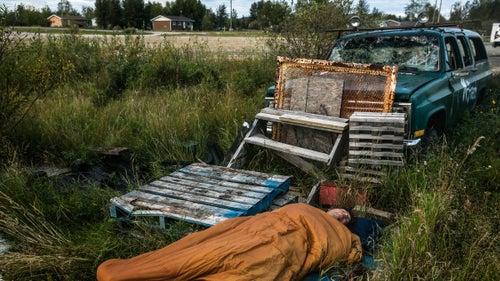 Hal Monkman found a spot to stretch out and sleep after the 40-hour drive north.
"I saw [the rapid] on Google earth at least four years ago," says Kowalski. "But what really got us going was a blurry iPhone photo from a friend who flew over the Dream Wave while she was posted as a nurse in the town of Cross Lake. We could tell it was an amazing piece of whitewater. That was our first real eyes-on of the potential." Turns out, the waves were exactly as big as he'd hoped.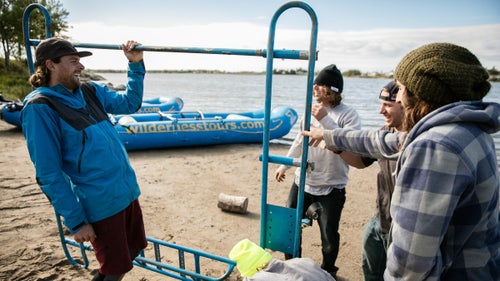 (Left to right) Ben Marr, Louis-Philippe Rivest, Hal Monkman, Dane Jackson, and Tom Patterson began raft rigging on the banks of the Nelson River in Cross Lake, Manitoba.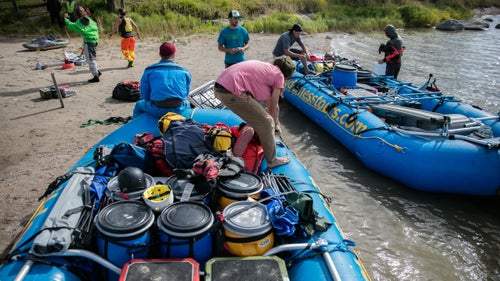 Putting on the final touches before the weeklong trip. The only items left to load were the eight carbon freestyle kayaks.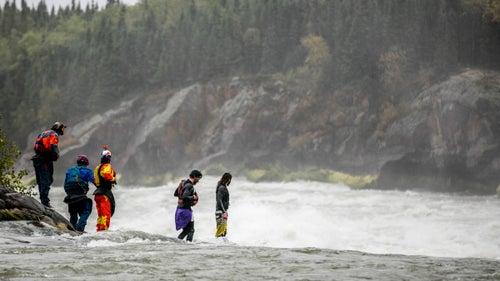 Doused in rain, Kalob Grady, Bren Orton, Dane Jackson, Jon Patterson, and Tom Patterson look on at the chaos of White Mud Falls, the only rapid on the Nelson which has still not been attempted.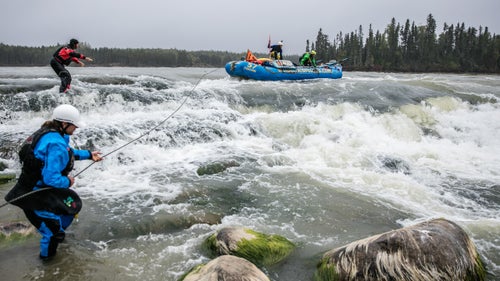 After navigating some high-volume rapids, the expedition encountered the unrunnable White Mud Falls. The crew selected Eve's Falls as an alternate route, and rigged ropes to keep the rafts away from dangerous holes.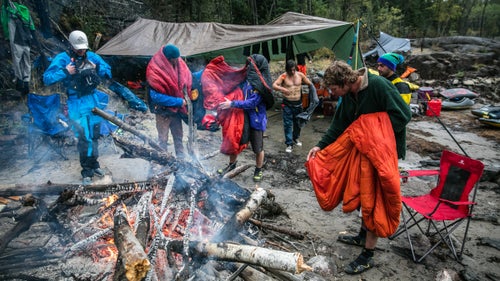 After a couple days of steady autumn rain, the team dried sleeping bags in the smoky heat of the fire at Camp 2 on the Nelson River.