Southern Africa's Tour de Tuli: 5 Nights, 4 Days, 3 Countries, 1 Mountain Bike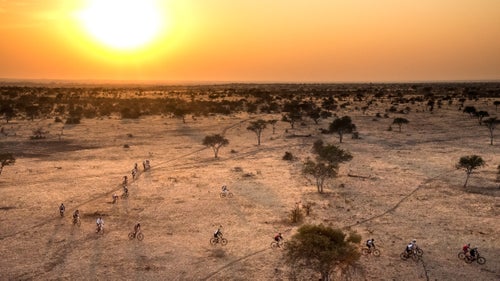 Once a year, Johannesburg-based Wilderness Safaris organizes its Tour de Tuli, a 300-kilometer (186-mile), four-day MTB ride through the Tuli Block of southern Africa, connecting Botswana, Zimbabwe, and South Africa. Unlike other multistage tours through Africa—or elsewhere around the world—this one is supported by three separate governments, with makeshift border crossings along riverbanks (you'll need to keep your Ziploc-ed passport tucked inside your jersey, alongside your energy chews). Capped at 350 riders, plus 150 support staff, the tour fills up fast once it opens for registration each year in late November. Last August, I joined a team led by Russel Friedman, one of Wilderness Safaris' founding partners and chairman of Children in the Wilderness, the educational program Wilderness operates in the communities outside its camps in seven southern African countries. The ride is its chief fundraiser. The course was mostly ancient elephant trails, singletracks across sprawls of loose stones, Moab-style steep cliffs and ridges; forests of swollen baobabs, fever trees, and thorny bush; plus lots of hills and sand, and hills of sand, through a pristine 3,000-square-mile tract that's otherwise inaccessible to the public. Friedman broke his back mountain biking last year, yet at 65 he still rode me into the dust—of which there was plenty. It was the hardest multistage ride I've ever been on, but when you're with some 300-plus South Africans (plus cyclists from another dozen countries), one thing's for sure: At the end of the day, you don't drink alone.
Photo: There are lots of ways to go on safari in Africa. By mountain bike is one of them. Fortunately, the riders, not the predators, were the only ones in "attack position."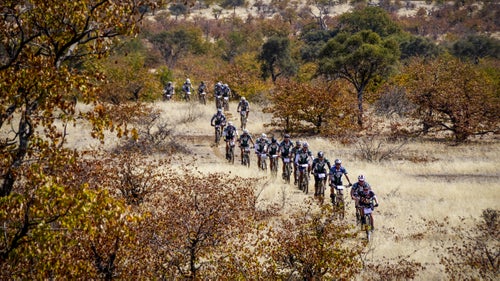 The first evening's briefing began like this: "There are lots and lots of elephants in the area, so if you see them charging, don't think that's a good opportunity for a photo. Bunch together and let them pass or they'll chase you. None of the singletracks you'll ride is manicured, so avoid the branches, since they'll snap your chains and tangle your derailleurs. Watch out for mopane stumps. They'll puncture your tires. And watch out for the acacias, because they'll puncture your skin. Expect it to hit 100 degrees, so stay hydrated, but don't jump into the rivers, because there are crocs. You can shower back at camp, but keep your tents zipped, because there are scorpions, and snakes, and lions. Also, have fun."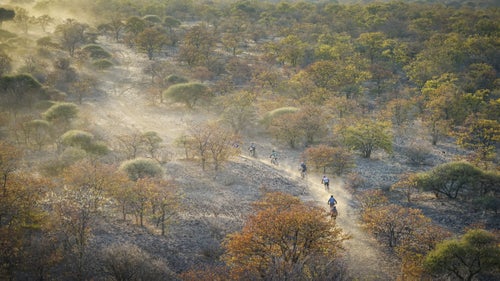 There were no markers showing us where to go. Just other riders' tracks, GPS, a sat-phone for each team of 15 to 20, walkie-talkies, and an evac helicopter overhead, which doubled as a lookout for elephant herds. "Don't worry about getting lost," Friedman told me, "because that'll mean you can get an extra dozen miles in."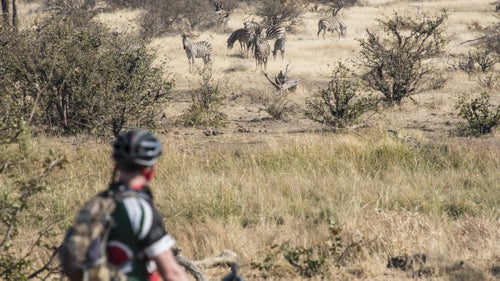 The first day's ride was 46 miles along sandstone ridges and through the bush on the eastern edge of the Kalahari ecosystem, through the Mashatu and Tuli Game Reserves. As with any safari, there were wildebeests, giraffes, hyenas, jackals, warthogs, guinea fowl, curious vervet monkeys and baboons, and heaps of desiccated dung, which I eventually started aiming for. At one point, a herd of zebras cantered alongside us. The following day, a herd of impalas cut us off.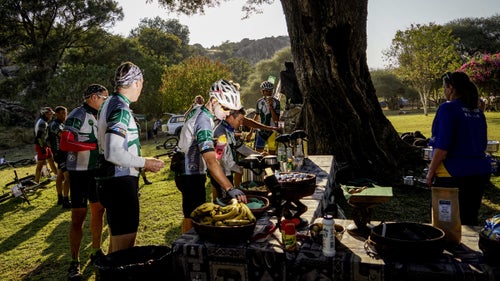 The routes were rough, but there was no roughing it at the very proper morning "tea" stops. That was a chance to grab some biltong and energy bars, refill our bottles and reservoirs, apply dry lube to our chains, and put on sunscreen.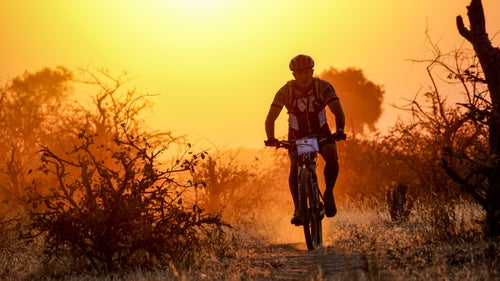 Some of the South African riders were the size of elands. (The complimentary Tour de Tuli jerseys ran all the way to XXXXL). At the end of each day, they were the ones especially streaked with blood, since the narrow game-trail tracks twisted through acacia thickets. Gloves and sleeves provided basic coverage (I speared each of my thumbs where the half-fingers ended), but I was sobered by the German rider who needed to have thorns removed from inside her ear.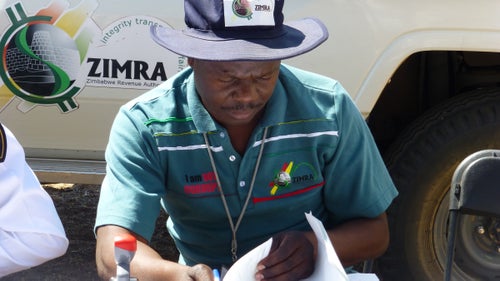 On Day 2, we crossed the Shashe River into Zimbabwe, where immigration officials sorted through our passports, dutifully writing down the serial numbers of each bill we used to pay for our entry visas. The customs officer was particularly friendly and happy to pose for photos. The logo on his shirt reads, "I am not corrupt."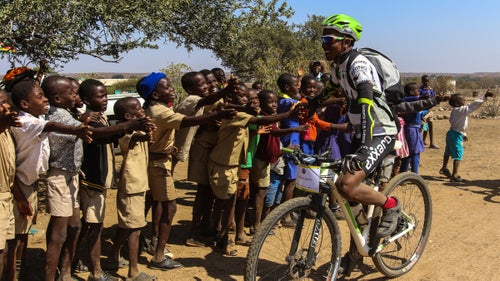 After passing through immigration—I used the wait as an opportunity to empty the sand from my shoes; the Shashe had been mostly dry and ankle deep with gravel—we donned backpacks that we would give to schoolchildren in a rural village. As we approached, the fauna expanded to include donkeys, cattle, dogs, and goats.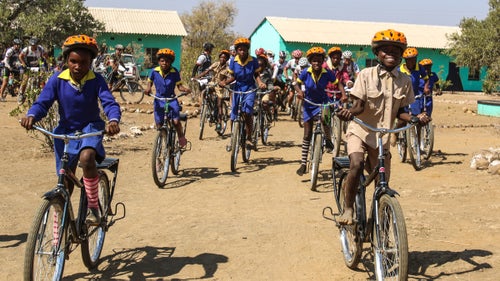 Actor Paul Newman suggested creating Children in the Wilderness while on safari in Botswana in 2001. Friedman started the annual fundraising ride four years later as a 400-mile road ride from Johannesburg to Durban, which he says "felt much too tame." After a stint in Kruger National Park—with 20 miles of sand that scared away most riders—it transformed into the Tour de Tuli in 2008, with a route that changes every year. Sometimes also called the Tour de Wilderness, the ride raised 2.75 million rand, about $200,000, earlier this year. Nedbank is the title sponsor.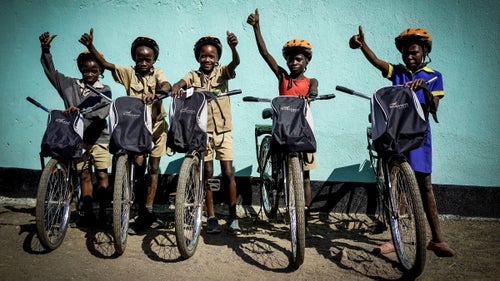 Children in the Wilderness runs five-night "eco-camps" and "eco-clubs" at 22 lodges and 51 schools in seven southern African countries. The programs focus on skills like team building, leadership, communication, HIV/AIDS prevention, health and nutrition, and literacy, while also teaching children about tracking, conservation, anti-poaching, geography, and geology. Those who excel have the real possibility of finding legitimate work at Wilderness-run camps. Since 2001, the camps have hosted some 6,000 children, while the clubs reach nearly 2,500 each year.