A Swedish Trekking Tradition Comes to America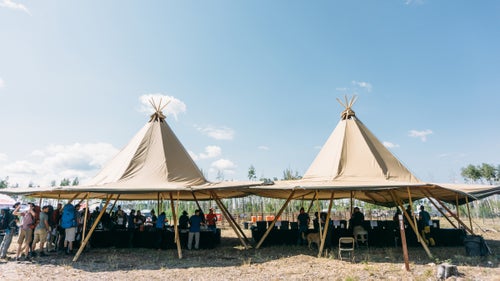 Every August, over 2,000 people from all over the world converge on the Swedish Lapland to spend a week hiking the Fjällräven Classic, a 68-mile trek along the country's Kungsleden trail. This year, the Swedish gear manufacturer brought the tradition to the states, where 128 hikers from four countries and 20 states spent three days hiking through State Forest State Park in northern Colorado. Good people, great views, alpine lakes, and even a few dogs were included. Here, a look at photographer Joel Bear's favorite shots from the 20-mile trip.
Photo: The Fjällräven Classic USA began in State Forest State Park, three hours north of Denver. Shuttles from Denver, Longmont, and Boulder brought hikers to the New Canadian Trailhead, where they were outfitted with Fjällräven swag and treated to breakfast.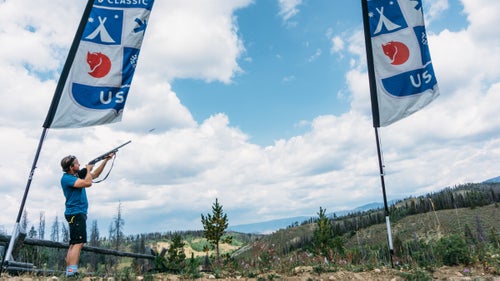 In traditional Colorado fashion, a shotgun start initiated the hike.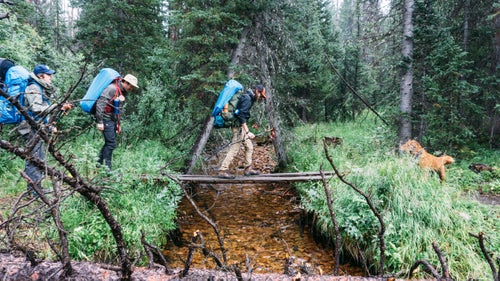 The weather proved unpredictable. Hikers got a little bit of everything: rain, hail, sunshine, more hail.
On the second night, hikers camped on the shores of Kelly Lake. Snow was still visible on the peaks above and the lake teemed with trout.
Dogs were welcome at the event and many completed the trek with ease.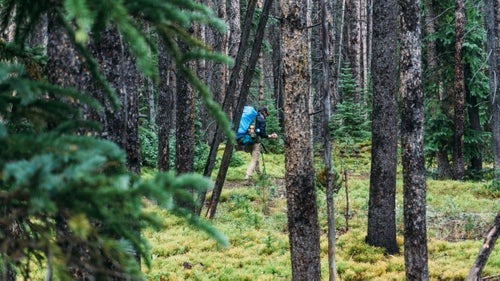 The Classic was a great opportunity to meet other hikers from all over the country. But as people spread out along the trail, many took time to appreciated the landscape alone, too.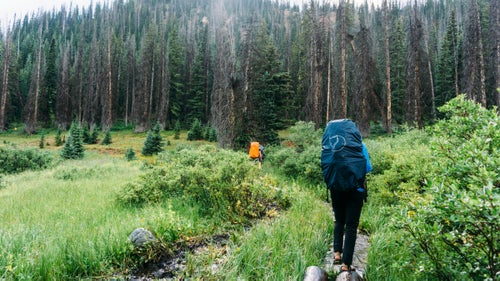 All of Fjällräven's gear proved incredibly capable despite the variable weather and terrain. The variable weather conditions provided a great opportunity to test gear. The 65-liter Kajka pack was a clear favorite, comfortably carrying three days' worth of food and other essentials.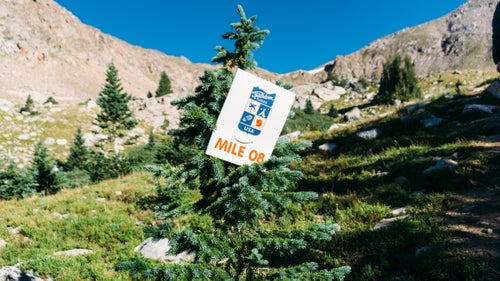 Mile markers, combined with checkpoints every few miles, ensured that hikers knew where they were for the most part. The hike started with eight miles first day, followed by an easy four-mile day and six miles the final day.
Colorado has some of the most breathtaking hiking in the country and State Forest State Park did not disappoint. The route gave hikers a taste of everything—fire roads and singletrack, alpine lakes, and aspen groves.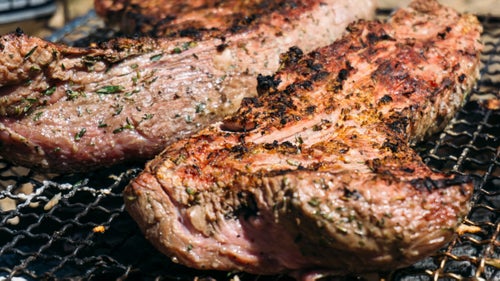 Steaks, fish, grilled veggies, and beer greeted hikers when they returned to the trailhead.