The Tools They Carry: Ski Patrollers' Most Important Gear
A regular day of skiing requires a lot of gear, so you can imagine how much ski patrollers have to carry while they're out keeping us safe on the slopes. To find out exactly what they pack, we caught up with Robin McElroy, an 11-year veteran of the Squaw Valley Ski Patrol, Alaskan heli-ski guide, and former big-mountain ski competitor.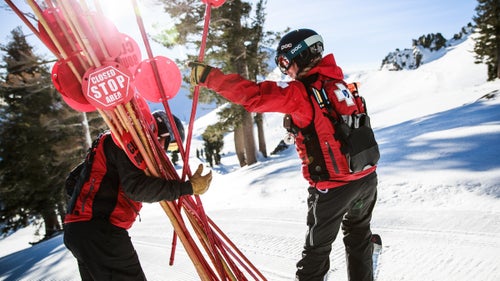 The North Face Powder Guide Vest
Squaw issues The North Face Powder Guide vest to its patrollers. It fits all of McElroy's essential work gear, like her radio and medical supplies. She can access everything but her shovel and probe without taking off the vest, and it's easier than a pack to wear on the chairlift.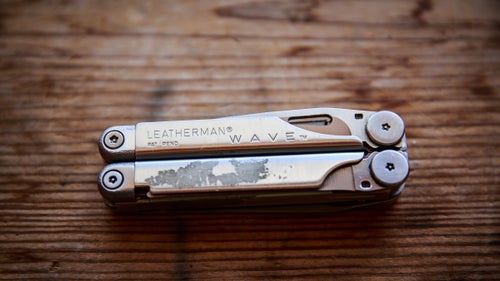 Leatherman Wave Multitool
McElroy bought her Leatherman from a pawn shop in Reno, Nevada, during her rookie season as a Squaw patroller. She keeps it strapped to the front of her vest. Her favorite tool is the saw, which she uses to cut frozen and broken caution signs.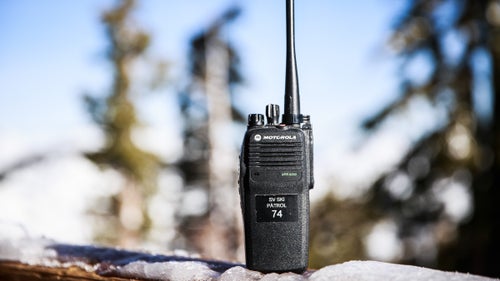 Motorola XPR 6350 Radio
Communication is key for patrollers as they report and respond to injuries, relay condition reports, and ensure everyone is safe while tossing charges for avalanche control. When heli-ski guiding in Alaska, McElroy and her fellow guides use BCA's BC Link radios, which have handy lapel mics, and they hand out Motorola Talkabout radios to their clients so everyone can stay in touch and move safely through the terrain.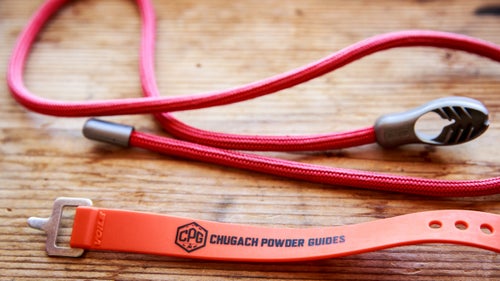 Straps
McElroy regularly uses straps to haul signs across Squaw. The stretchy Belico strap (top), which she got while on a ski patrol exchange program in Australia, is easy to tighten as the bundle gets smaller. The classic Voile strap (below) is a good sign organizer as well but can also be used as an emergency tourniquet, to help make a splint, or to fix a broken binding.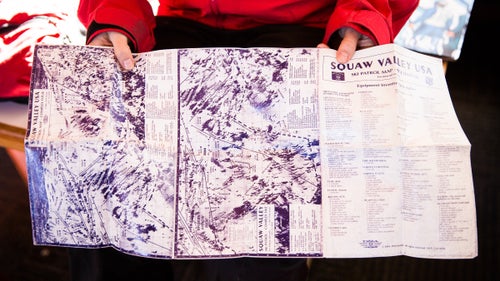 Patrol Map
Squaw's patrol map is a much more detailed version of the trail map the resort hands out to customers. For example, it has a grid system that helps McElroy and her fellow patrollers more accurately communicate the locations of accidents and avalanche work. It also includes radio codes and a detailed rescue equipment inventory for each patrol shack.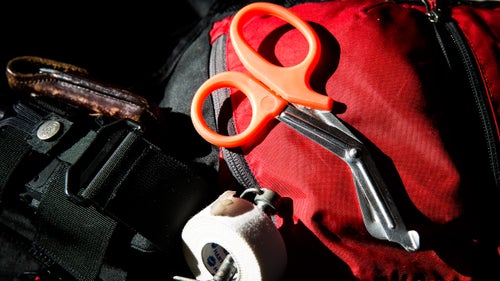 Tape and Trauma Shears
McElroy keeps medical tape and trauma shears handy for accidents, but she uses them more often for managing boundary ropes. The ropes easily fray when cut, so McElroy first tapes the ropes and then cuts them through the tape to leave two unfrayed ends.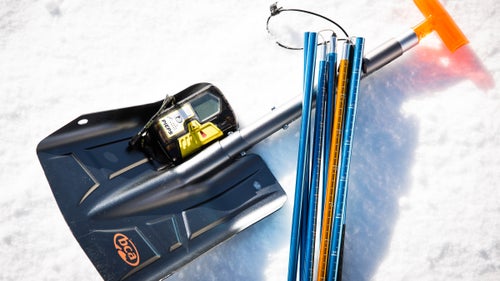 Snow Safety Gear
McElroy carries her snow safety gear—a BCA SR3 probe, Pieps DSP Pro beacon, and BCA B-2 EXT shovel—at all times. These items are issued to Squaw patrollers, but they're also the ones she recommends. McElroy says backcountry skiers often make the mistake of getting the lightest items available, but she'd rather have the longest probe and sturdiest shovel, regardless of weight. While she doesn't think it's necessary for inbounds resort skiers to carry all three, she highly recommends wearing a beacon on days when the resort is doing avalanche control. If a slide is reported in an area where there are skiers, the first thing McElroy and her fellow patrollers do is perform a beacon search on the slide debris.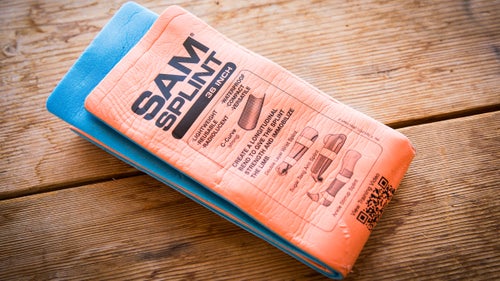 SAM Splint
Patrollers see a lot of wrist and arm injuries on the hill, so McElroy carries a SAM splint in her vest. She'll splint an injury, secure it with gauze, and use a cravat to make a sling. This splint so light that she also carries it on personal trips. It's way better than using "sticks and a sweatshirt," McElroy says.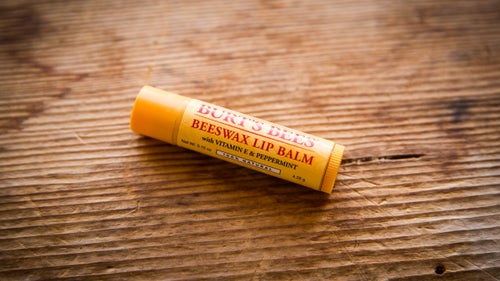 Burt's Bees Lip Balm
McElroy is completely addicted to Burt's Bees lip balm. She buys them in four-packs and keeps them in her truck, vest pocket, and on her nightstand. Nothing works better on sun-ravaged lips.