A New Book Shows What Vanlife Really Looks Like
'Vanlife Diaries: Finding Freedom on the Open Road' will spark your wanderlust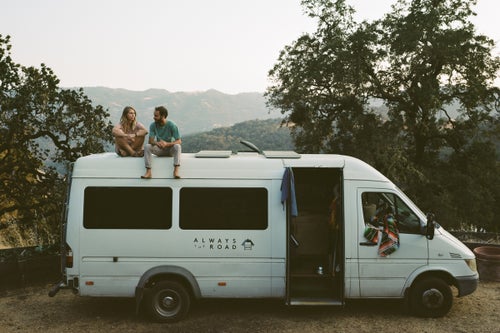 Why do people pack up their lives and start over in a van? That's the question that Vanlife Diaries: Finding Freedom on the Open Road ($34, Ten Speed Press) tries to answer. Some do it for work, or art, or a different way to raise a family. The photo book, which came out April 9, gives readers a behind-the-scenes peek into vanlife of all kinds—and might even spark some wanderlust in you. Here are some highlights from the book.
Photo: Pete Thuli's motto is "Life is short," and Taylor Bucher has a tattoo on her arm that reads "Simple" in Thai. Together with their sidekick, Snoop, they are living on the road in an old airport shuttle bus that they transformed into a cozy traveling home. Exploring nature's beauty all over the country, connecting with people from all walks of life, immersing themselves in new cultures, and playing music with strangers are a few of the reasons they chose to live in a van.
Thuli and Bucher's van build took five months to complete, and throughout the process they documented each step in detail. They offer a van conversion e-book through their website to help others with their van builds.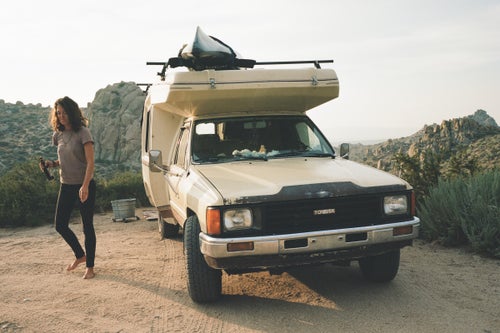 In September 2015, with no road-life experience other than weekend camping trips, contract marketer Genevieve Jahn packed up her newly purchased Toyota Bandit and left her home in Florida for a cross-country road trip with no end date. Her first night, she camped at an RV park in Savannah, Georgia, to get her feet wet. More than a year and a half since that night, she has never again parked her van, Willie Rose, at an RV park or even a Walmart, save for the occasional day use.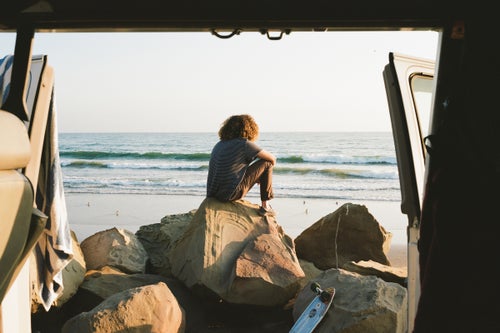 Vanlife allows Sean Collier to find new qualities in himself that he never thought existed. "You begin to appreciate the time you do have with those you love," he says. "You become able to really concentrate on topics and have a deep conversation with yourself."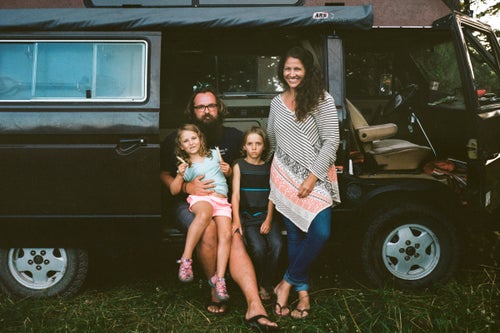 From their base in the Olympic Mountains of Washington, Ryan and Christina Sellmeyer and their kids are able to travel all around the West. When asked how they raise a family while traveling, the couple says, "Learn to view the world around you in nature as an extension of your little home on wheels, because 80 square feet is damn small."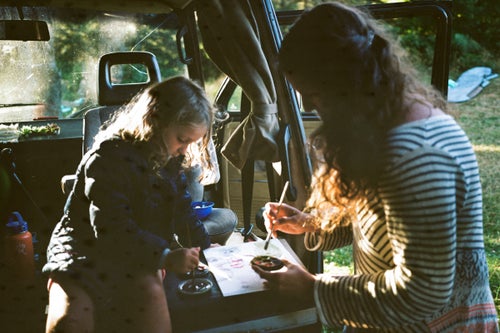 Though the natural world provides a near endless distraction for the kids, the Sellmeyers have devised other indoor activities to occupy them in quiet moments. Their daughter, Anela, loves to paint, and the art materials can be easily stowed away when they're on the road.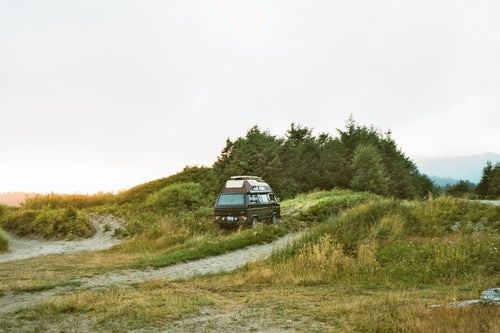 Jose Romero's 2015 Ford Transit van is dwarfed by the landscape at Capitol Reef National Park in Utah. When you live in a van, your backyard is ever changing.
Reprinted with permission from Vanlife Diaries, by Kathleen Morton, Jonny Dustow, and Jared Melrose, copyright © 2019. Published by Ten Speed Press, a division of Penguin Random House, LLC. Photographs copyright © 2019 by James Barkman.