Welcome to the Birthplace of Your Duckworth Wool Baselayer
Earlier this month, the Helle Rambouillet Ranch, a fourth-generation family sheep operation on 25,000 acres outside Dillon, Montana, held its annual shearing. Photographer David Stubbs captured the action as highly skilled workers took more than seven tons of raw Rambouillet wool off the animals. That wool will soon be cleaned, combed, spun, knitted, dyed, finished, cut, and turned into sweaters, jackets, baselayers, hats, and other products for boutique U.S. wool apparel maker Duckworth.
Photo: Father and son shearing duo Chris and Mike Schultz (from left) work on pair of sheep.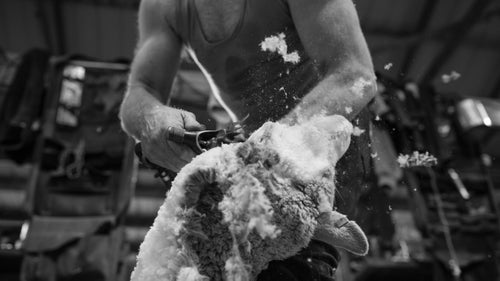 Veteran shearer Mike Schultz quickly removes a fleece. The five-man team of shearers made it through 650 sheep in one day.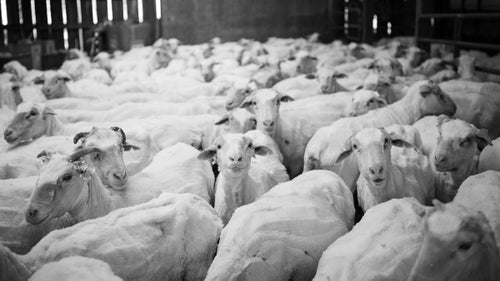 Freshly sheared sheep wait to be turned out to pasture on the Helle Rambouillet Ranch near Dillon, Montana.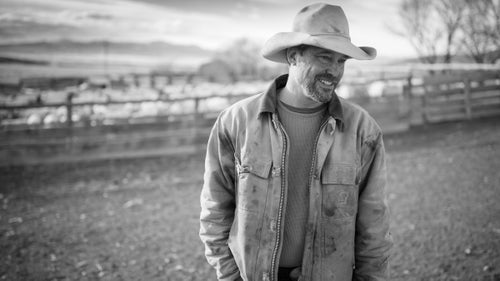 Fourth-generation rancher and Duckworth co-founder John Helle at his home on the family run Helle Rambouillet Ranch near Dillon, Montana.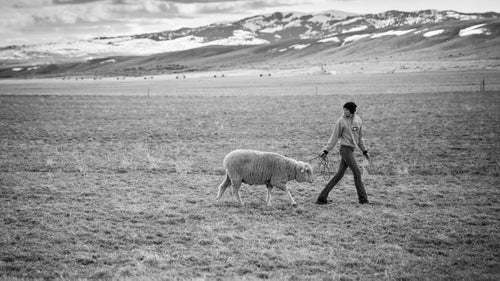 Alisha Bidwell leads a sheep ahead of the herd on the Helle Rambouillet Ranch.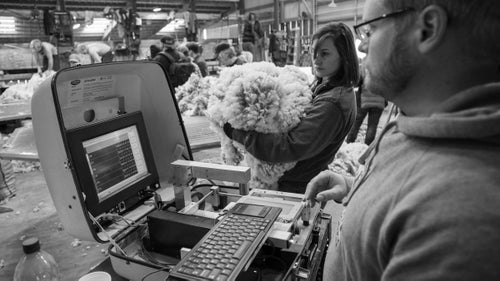 Whit Stewart of Montana State University, right, uses an Optical Fiber Diameter Analyzer to look at wool micron levels. Wool with a lower micron level is used in baselayers, while higher micron wool is used in insulation pieces.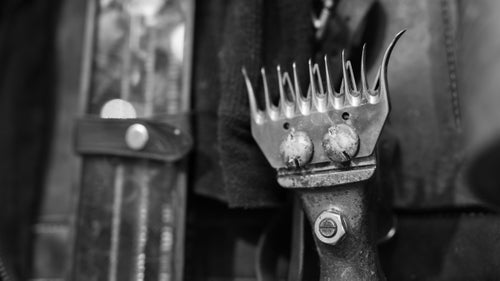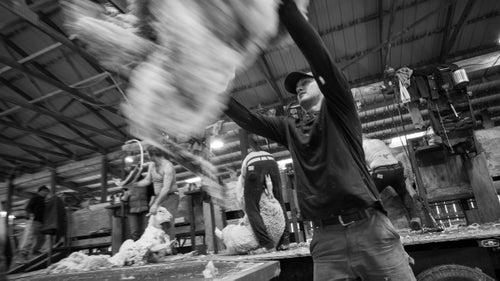 Evan Helle throws a freshly cut fleece.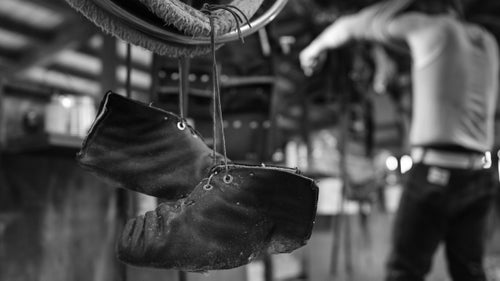 Lanolin, the natural wax secreted by wool bearing animals, greases the floors of shearing sheds, so shearers have to wear special moccasins with a non-slip coating for solid footing.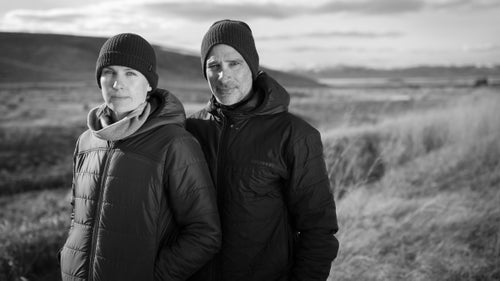 Duckworth co-founders and couple Outi Pulkkinen and Robert "Bernie" Bernthal.