This Village Still Hunts Whales as It Has for Centuries
The Lamalerans of Indonesia depend on the grit and aim of harpoonists to keep their communities fed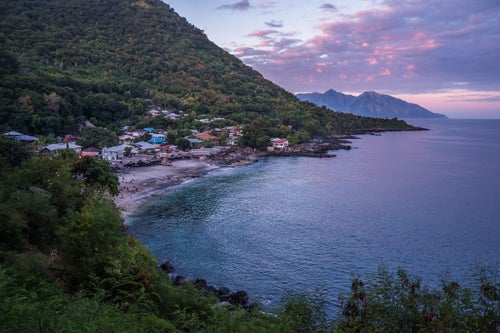 On the Indonesian island of Lembata, the Lamalera villagers wait all year for a special hunt. Beginning in May, the men grab harpoons and push their boats, called paledangs, into the waters of the Savu Sea. Their island is rocky, and almost no food can be grown on its soil, so the few hundred villagers there depend almost entirely on what the sea provides, especially the migrating sperm whale. Swiss photographer Claudio Sieber visited the island this summer and was allowed to observe the ancient practice.
The hunts are led by a harpoonist, called a lama fa, who has proven his courage. There are many rules to being a lama fa, and there's a lot of superstition surrounding the hunt. Lamalerans believe that if a lama fa has any trouble at home or any negative thoughts, they should not go to sea. Five years ago, Alfredus Kebulo Tufan, pictured above, said the man who controls the boats told him not to go out because it was too late. He disobeyed, and when he leaped from the deck to stab a whale, he was pinned between its body and the boat's hull. "I broke several ribs that day," he says. "You see?"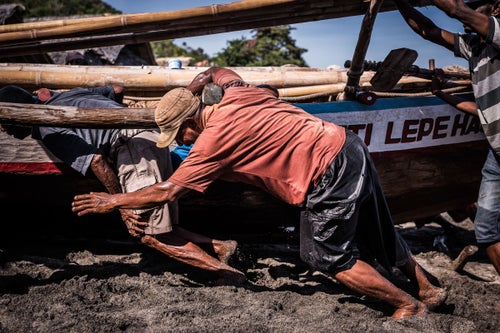 Many lama fa take pride in the hunt, not because of the excitement of harpooning such a large animal, but because it means they can provide for the village. "My ability to go out to sea and pursue a whale is what makes me feel complete," says Petrus "Papa Petro" Glau Blikolulong, 45, who has been a lama fa for more than two decades. "The whale is what brings life to my family."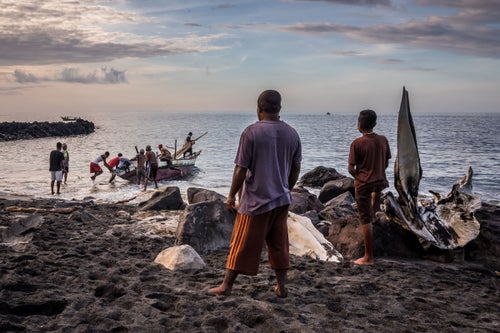 It is also a great burden to be a lama fa. During hunting season, which lasts from May to October, the harpoonists must feign a Buddhist-like tranquility, believing that any angry emotions can curse a hunt. "Even if I can't stand something," Glau Blikolulong says, "I'm simply not allowed to react to it."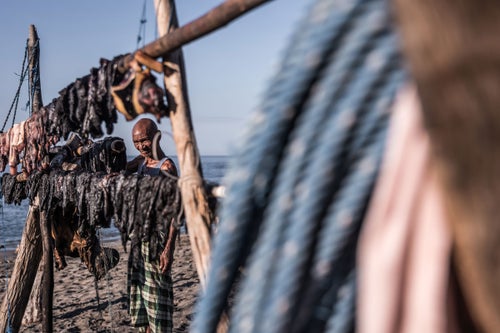 Another requirement for lama fa is that they're not allowed to be intimate with their wives during the weekdays of hunting season. Ignasius Blikololong, a 75-year-old paledang boat builder, pictured above, says that when he was growing up, if a young man told a woman he loved her, she would immediately ask if he was a lama fa. "If the man said yes," Blikololong jokes, "the woman would stay well away from him, because they know there won't be much sex later on. My wife wanted to be with a lama fa because she intended to be with a man of dignity and courage. Thus, I consider her a gift from God."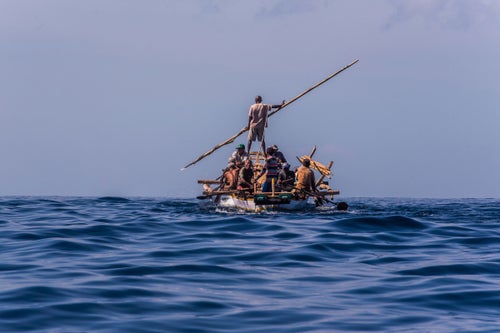 It is also very dangerous to be a hunter. After a lama fa harpoons a whale, it can takes days for the animal to tire. Manuel Toba Bataona, pictured above, remembers that, in 1991, a whale dragged his boat and crew out to sea, where they were stranded for five days. With no water or food, they ate their T-shirts to fill their stomachs. "We were surely aware that God might call us to heaven, and we had been ready to accept our destiny," he says. A passing boat finally spotted the boat, and they were towed to safety. "The following day, we went out hunting again!"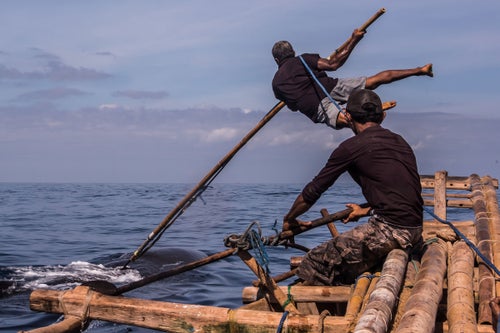 About 20 years ago, machine boat engines came to the island. Ever since, it's been a point of contention with environmentalists. The Savu Sea is an important migratory corridor for whales. With engines, the hunters can take their boats farther faster, and conservationists worry that villagers are killing more animals than what is needed.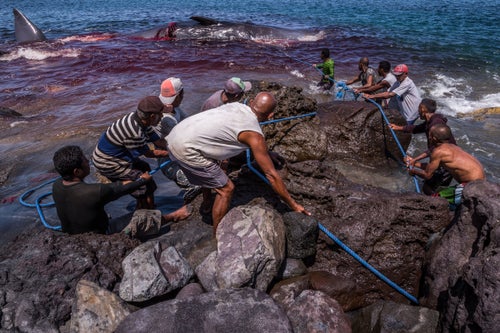 "Our people here struggle for one spoon of rice or a piece of corn," says Yosef Bataona, head of the Lamalera village, adding that the engines haven't changed the number of whales they kill. The machines only mean less paddling and time spent on the sea.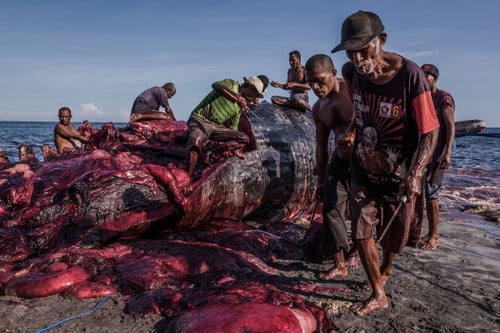 As the island's younger generation grows up, many have chosen to leave. Aloysius Gneser Tapoona, a retired lama fa, says both his sons left for college rather than stay on the island. "I'm very delighted that I was able to send my children to school and provide them an education so that they are able to choose a different way of life," he says. But he also realizes it could mean the end of something that was important to him. "The future of our tradition is unclear. Many of our talented lama fa are aging, and meanwhile the outside world is calling for our children."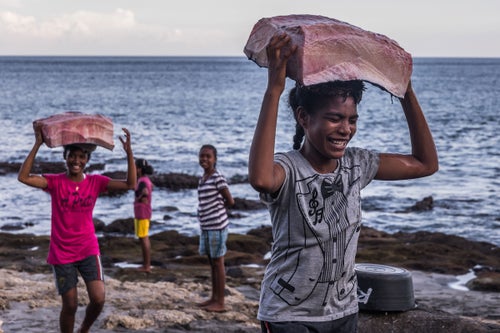 Another major change to the island has come in the form of money. The Lamalerans have always used whale and fish meat as a means of bartering. But with the arrival of currency, people have been able to accrue wealth as well as debt. Some elders believe the end of whaling will bring social division and ultimately destroy their community. "The sea is a big mirror," Gneser Tapoona says. "What happens there will be reflected through the entire village."