Why We Test Bikes in Tucson, Arizona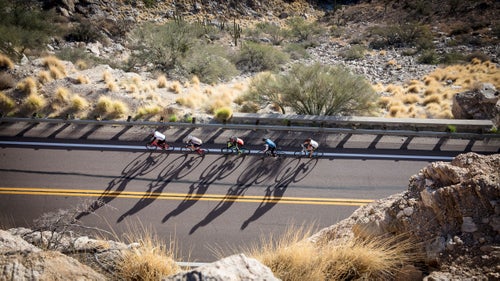 The 2018 Outside magazine Bike Test is a wrap, and it unfolded like the nine before it that I've run: tons of outstanding bikes (50 to be exact), a scrum of psyched and capable testers from South Dakota to Germany; two weeks of heavy riding, spinning bike after bike on test laps; and long days marked by bracing coffee before dawn and bourbon-fueled debates over gear and politics into the wee hours.
This year we returned to Tucson, Arizona, where I launched the test in 2005. It was good to be home. If there's a better town in the U.S. for cyclists to winter, I don't know it. From road riding on Mt. Lemmon to a network of mountain bike trails that spiderweb the edges of town, Tucson offers so much breadth and depth of riding that we barely even scratched the surface. Even still, it was diverse and plenty enough to put the bikes through the proverbial ringer. And on the other end, in a few short months, we'll release our best-of bikes picks for 2018.
In the meantime, a few great memories from the test.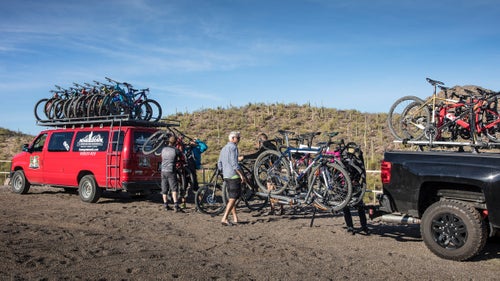 Tucson is a bit of a sprawl, 236 square miles across, so each day began with a shuttle trip across town with the test rigs. We couldn't have done it without the support of Homegrown MTB, a small company run by avid cyclists that provides shuttles, guiding, coaching, and rentals.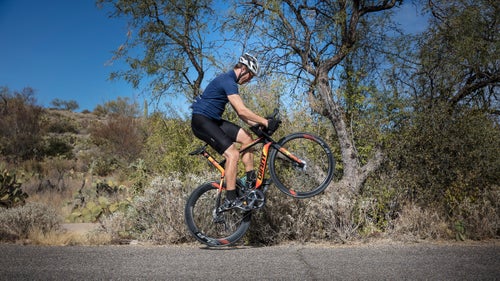 Sure, we spin these bikes around in lots of circles, but we don't just namby-pamby them. After ensuring that the Giant Propel Advanced SL1 Disc ($7,140) aero race bike was just as fleet and slippery in the wind as it's claimed to be, tester Mike Raney discovered it's also plenty stiff, light, and playful.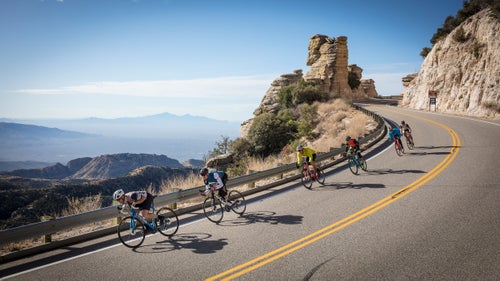 The 20-mile, 5,000-foot ascent of Mt. Lemmon must surely be one of the only places in the Lower 48 where you can ride an alpine ascent in shorts in January. It was a balmy 60 degrees at the little mountain town of Summerhaven, elevation 7,700 feet. After lunch, we switched bikes, climbed back to the high point, and screamed down to town.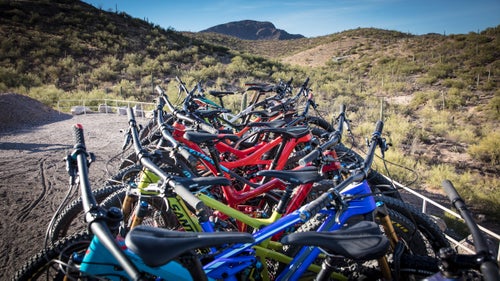 Located in the expansive Tucson Mountain Park on the west side of town, Starr Pass has to be one of the best spots for testing fat tires, with everything from whippy flow trails to brutal desert chunk. Picking the right bike is always the hardest part.
Stretches of the Arizona Trail on Mt. Lemmon, like this passage from Bug Springs to Prison Camp, offer punchy, technical trails with drops nearly as big as the views. We did laps up here one day, and it was such a good proving ground that several of us returned a few more times throughout the weeks.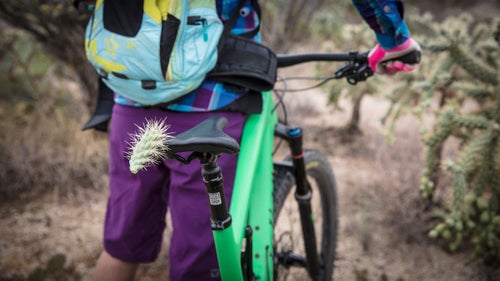 Testing in Tucson isn't easy. The trails are tight, the roads are steep, and everything in the desert wants to stab and kill you before you kill it. One bright spot from this year's test is the obvious improvements being made to wheel and tire design: over two weeks of riding, we had just two flat tires. That might have partly been courtesy of the ace tubeless setups from our support crew at Arizona Cyclist.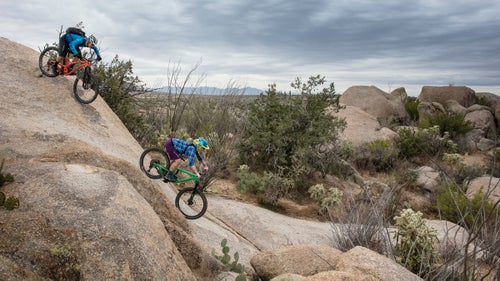 One of the most compelling things about the riding in Tucson is its diversity. North of town, near Catalina State Park, the 50 Year Trail and all its subsidiaries are an endless playground of granite domes and techy moves. Here, testers Frank Leyrer and Tara Alcantara test the rubber—and their nerve—on the Evil The Following MB and the Juliana Strega.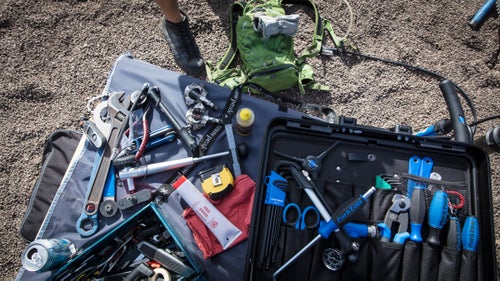 With a dozen testers abusing them, 50 bikes can be difficult to keep up and running. We managed with on-site support from Tucson Bicycle Service, a new shop on the west side of town that's dedicated to repairs, and some sweet gear from Park Tool, including the companies everything-you-need-and-nothing-you-don't Professional Travel and Event Kit.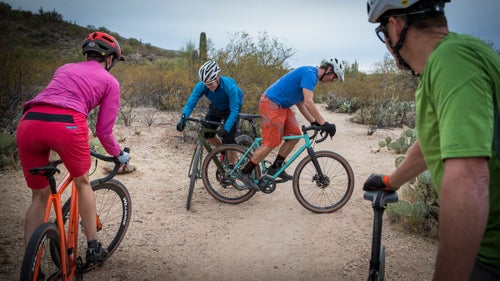 You can tell this was early in the test because, even after a full day of riding laps, the team still had time for a round of foot-down, a game that takes on both more finesse and more urgency in the prickly Sonoran Desert because you don't, under any circumstance, want to get knocked down here. Still in contention here is the Cannondale SuperX Force1 SE, the Trek Domane SLR6 Gravel, and the Franco Grimes R1.