The World's Most Beautiful Playground: Mountain Biking New Zealand's North Island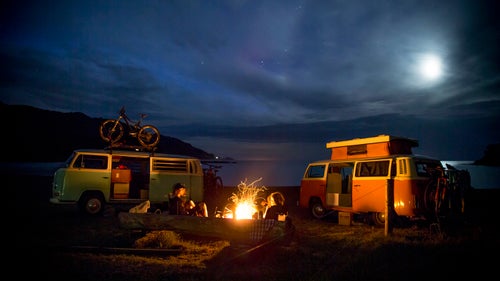 The North and South Islands of New Zealand may as well be different countries, according to Wanaka photographer Camilla Rutherford. Her backyard on the South Island is filled with massive peaks and lakes where you can see straight to the bottom. The North Island, by comparison, is dense, packed with jungle and volcanoes. Rutherford admittedly hasn't spent much time exploring the North Island, so with the help of Tourism New Zealand and Classic Campers, she put together a trip to camp, explore, and ride the best trails the island has to offer. With two 1970's VW camper vans filled with supplies and pro mountain bike riders, Rutherford set out for two weeks of shredding and shooting the world's most beautiful playground.
Rutherford: Having your home with you wherever you go is liberating. This night, we parked and slept under the stars on the shores of the East Cape.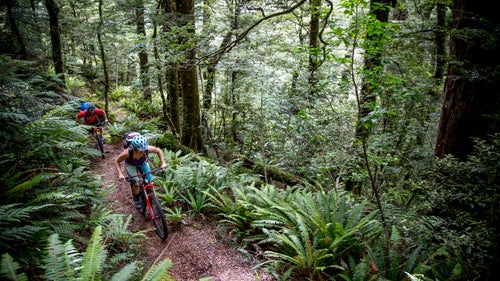 A two-day bike ride through some of New Zealand's most ancient bush had us working extremely hard for our supper. The Te Iringa trail, located near Lake Taupo in the central part of the North island, is not for the faint of heart.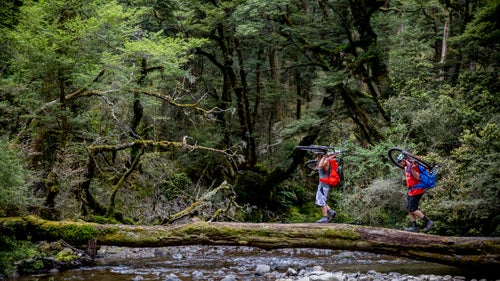 Riders Traharn Chidly and Mike Hopkins make one of the river crossings on the Te Iringa trail.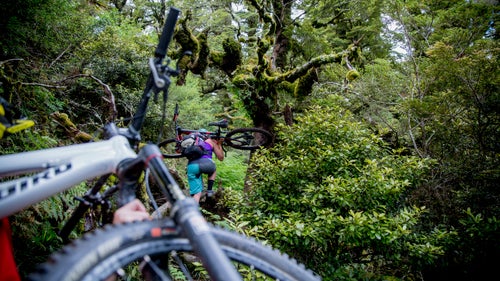 Casey Brown and Chidly carry their bikes on the Te Iringa trail. We didn't expect so many fallen trees and ravines, but it sure made us appreciate the downhill.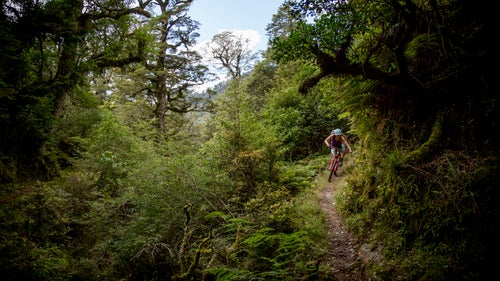 Brown enjoys some tasty downhill. These singletrack moments made jungle-clad mountain passes, slippery rivers, and rickety swing bridges well worth it.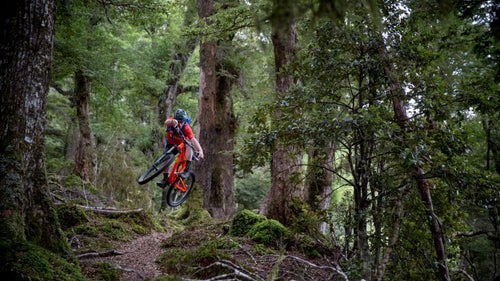 Hopkins enjoys with a little style on the downhill.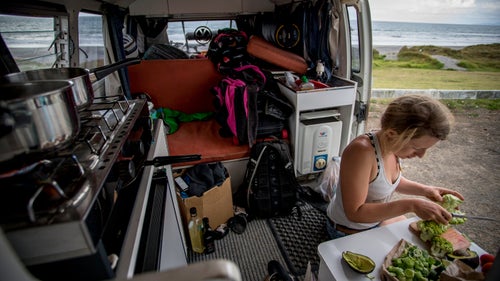 Brown cooking in our camper. The produce, purchased from roadside stalls, was all grown on land we passed through. Life on the road was humbling. Showers were limited at our chosen campsites, and we powered our electrics with Goal Zero solar chargers and happily lived off the grid.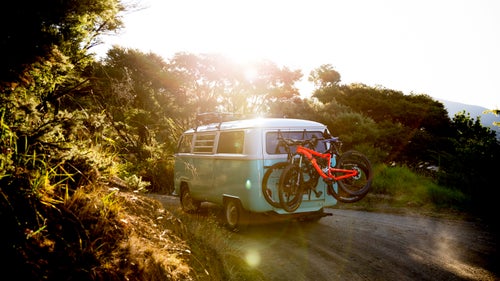 Driving into the sunset en-route to Stony Bay campsite at the North end of the Coromandel Peninsula, I couldn't help but feel I'd stumbled upon on a small slice of heaven.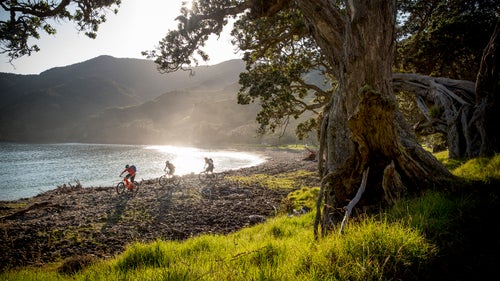 Part of Stony Bay's glory lies in the freedom from tourist crowds. We set off at first light to ride part of the Coromandel Walkway, a stunning single-track ride, and didn't see anyone else.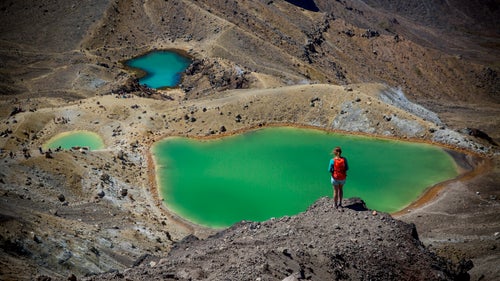 Traharn looks down on one of the Emerald Lakes in Tongariro National Park. All visitors to New Zealand should experience one of the Great WalksTongariro Crossing, which is seen here and is rightfully championed as the nation's best one-day walk. Unlike many of the places we visited, there were tourists, but I quickly forgot about them after the stunning views.