Your Favorite Ski Filmmakers Shred Like the Stars in Japan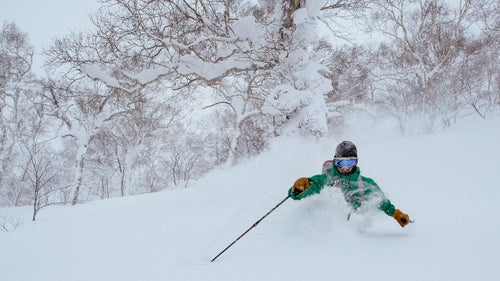 After a good early season in Colorado and Utah, winter in the U.S. seems to have petered out. Not in Japan, which has been getting hammered by snow. To take advantage of all the fresh pow, the guys behind all of your favorite ski films dropped the cameras and took a trip for themselves. Sweetgrass Productions director Nick Waggoner, and the Felt Soul Media duo of Ben Knight and Travis Rummel assembled a crew to chase the famed powder in the Japanese Alps of Honshu. Photographer Joey Schusler joined the all-star team for the 18-day trip and grabbed a few images along the way.
Photo: Nick Waggoner's knowledge of the ski zones around Hokkaido is second only to the locals'. This trip was his ninth to Japan and he certainly didn't disappoint in showing us a good time.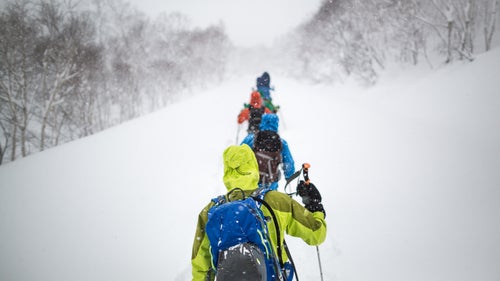 With miles of top-notch backcountry access, the typical rush to get first tracks disappears. Most days we didn't see anyone else in the silent woods of Hokkaido. A perfect setting to skin up, ski down, laugh, and repeat—all with a great group of friends.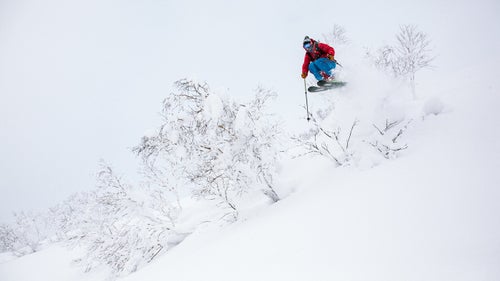 Jamie Starr, the marketing manager for Dynafit North America, sneaked out of the office for a few weeks on his honeymoon. While in Japan, he also did some product testing on Dynafit's new powder ski, the aptly named Hokkaido. This photo was taken on his last day in Japan before heading home: he made it count.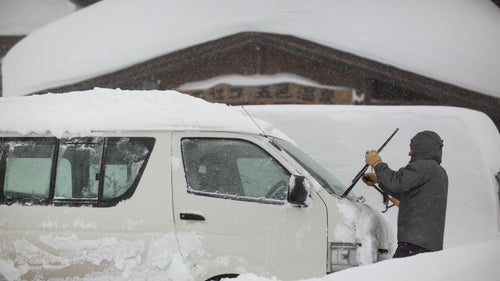 We often spent the early morning removing snow from the lodge's front stoop and our eight-passenger rental van. In this photo, Ben Knight keeps the van clear in a world of white.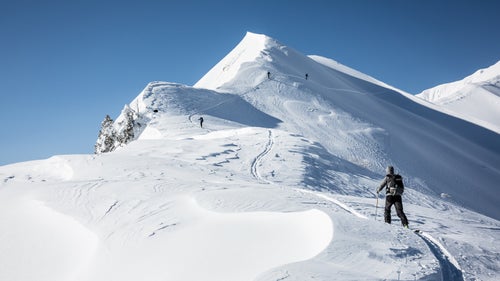 You don't get as much skiing done in the backcountry, but the turns you do make are more enjoyable. A set of touring boots and bindings and some skins will take you just about anywhere in a wintery landscape. On our second day in the Japanese Alps of Honshu, the skies cleared, granting us rare and uninterrupted access to the high alpine landscape.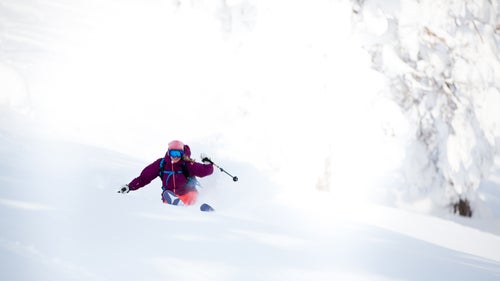 Halfway through our stay in Japan, we met up with pro skier Molly Baker. Not only does Molly rip, she brings an unrivaled enthusiasm to any situation. Skiing with people this passionate about what they do makes for a damn good time.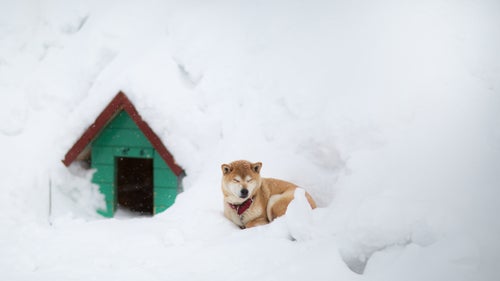 At the Nimi Onsen (a Japanese term for hot springs) in Niseko, this Japanese Shiba dog sees off all the skiers as they leave the warm comforts of the pools for the wide expanses of his backyard.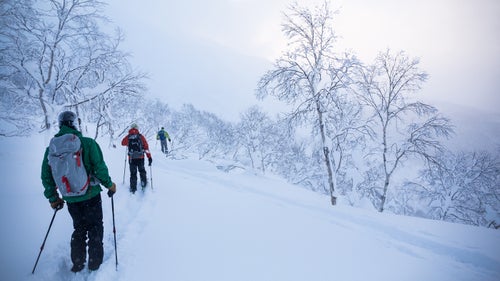 Nick Waggoner, Travis Rummel, and Karl Thompson traverse through the famous and surreal birch forests of Japan. This particular morning was especially stunning, as the sun fought unsuccessfully to break through the seemingly perpetual cloud cover.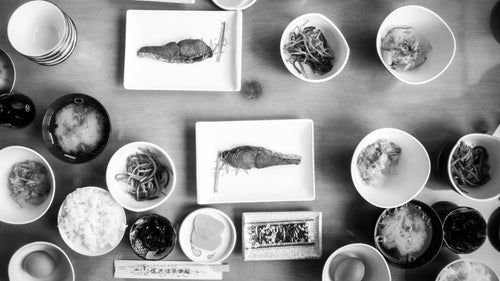 Not your typical pancakes and bacon. With little sense of urgency to be the first people on the hill, we were able to take our time enjoying the mornings. This was one of the many traditional Japanese breakfasts we had, complete with salmon, seaweed, miso, green tea, soft-boiled eggs, rice, and an assortment of pickled Japanese delicacies. A delicious and salty way to power a long day of ski touring.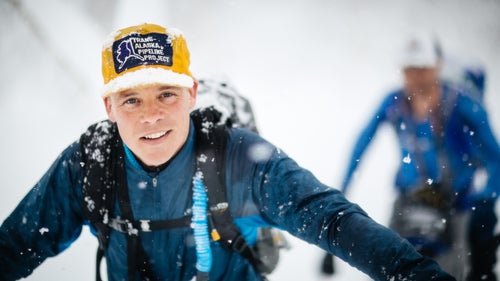 Travis Rummel scouts his path up through the birch trees on an especially snowy afternoon in Niseko near Annupuri pass. While skinning up, we struggled to stay dry as we were pelted with some of the largest snowflakes I'd ever seen.