Choose the Right Platform
Every option, from Strava to MapMyFitness, offers a different set of features. Use this handy guide to determine which one will most help you achieve your fitness goals.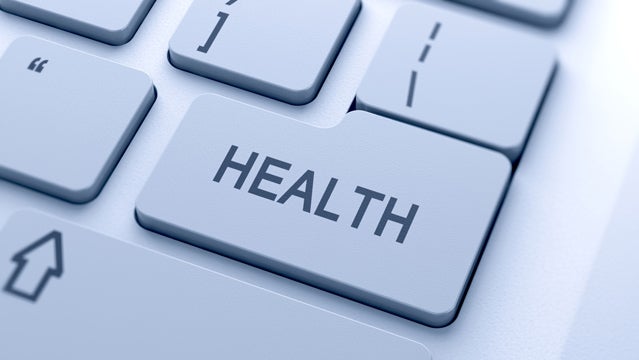 Heading out the door? Read this article on the new Outside+ app available now on iOS devices for members! Download the app.
Choose the Social-Fitness Platform That's Right for You
Looking to find new training partners and routes? Check out Nike+, especially if you're a runner. Prefer to focus on archiving and scrutinizing training data in order to improve? Then GarminConnect is probably your best bet. We checked out five different social-fitness platforms to see what each one offered and determine how they stacked up against the others.
Social-Fitness Platforms: Strava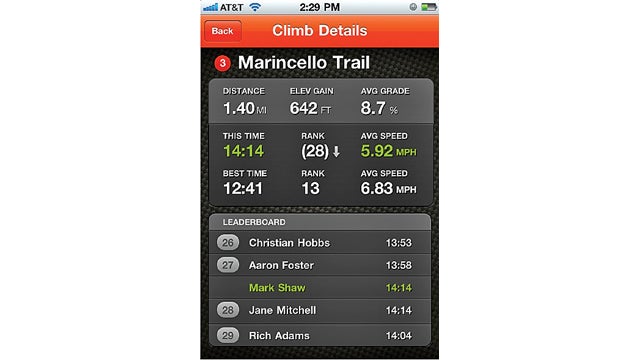 THE BASICS: Track progress on favorite rides with data collected from a smartphone or other compatible fitness device. User-defined portions of rides, called segments, are ranked on a leaderboard, with KOM (king of the mountain) crowns and personal-best badges awarded for fast times.
COST: The app is free; $6 a month (or $60 a year) unlocks detailed heartrate and power analytics.
SOCIAL SKILLS: You can send friends Kudos and post rides to Facebook and Twitter. Then there's the frictionless humblebradding: emails notify friends and acquaintances when you've stolen their KOMs.
BEST FOR: Competing against friends. Turn an existing ride (or a portion of one) into a segment, then share the link so they can do it, too.
Social-Fitness Platforms: MapMyFitness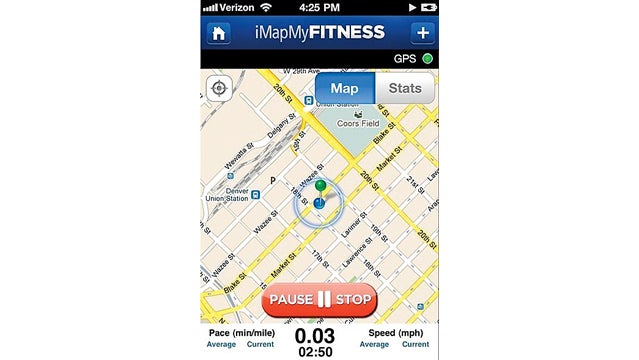 THE BASICS: This suite of mobile apps and mapping software is the most robust in the social-fitness category. Users track runs, rides, swims, and hikes via smartphone, GPS, and a broad range of third-party devices, then share route maps with the rest of the community.
COST: Free with advertising, $3 without. Additional functionality ranges from $30 to $100 annually.
SOCIAL SKILLS: A new Courses function rates users on Strava-like segments, though rankings are based on a friendlier system—you earn points not for speed but for how many times you finish.
BEST FOR: Creating and locating new routes. A point-and-search map makes finding routes and activities simple, and data can be shared via Facebook and Twitter.
Social-Fitness Platforms: Nike+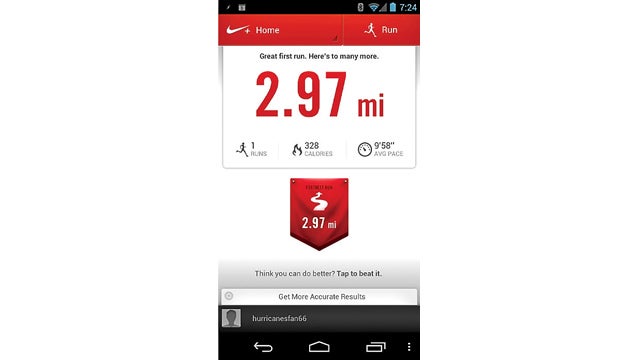 THE BASICS: Nike+ lets athletes log runs and workouts (using Nike fitness products, of course) and connect with others of similar ability. With new training modules, it has expanded to include metrics for basketball players, gym-goers, and even moms and dads looking to get more active.
COST: Free with purchase of a Nike SportWatch ($170), FuelBand ($150), or other compatible device.
SOCIAL SKILLS: Virtual running groups abound, you can compete against others on a leaderboard, and an Xbox feature lets you train remotely with friends in real time.
BEST FOR: Finding training partners and new routes, especially if you're a runner. Based on your history and workout log, Nike+ suggests similar places for you to run and people to run with.
Social-Fitness Platforms: GarminConnect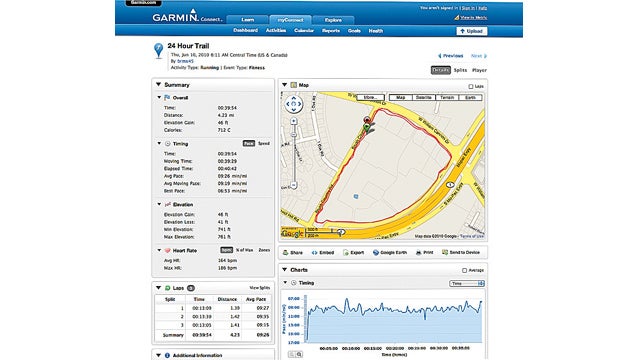 THE BASICS: Less social site than sport tracker, Connect is an online database for storing routes and parsing workout data collected by Garmin devices. The metrics (speed, distance, heart rate, and power, among others) are some of the most accurate and easiest to manage.
COST: Entry is the price of any Garmin device, like the Forerunner 10 ($130) or Edge 800 ($450).
SOCIAL SKILLS: GarminConnect is less about interaction than simple storage and analysis of data, though you can search through and download other users' activities.
BEST FOR: Archiving and scrutinizing data. Garmin devices aren't cheap, but one payoff is unlimited cloud storage, and given Garmin's hardware arm, you can trust it will be there indefinitely.
Social-Fitness Platforms: Endomondo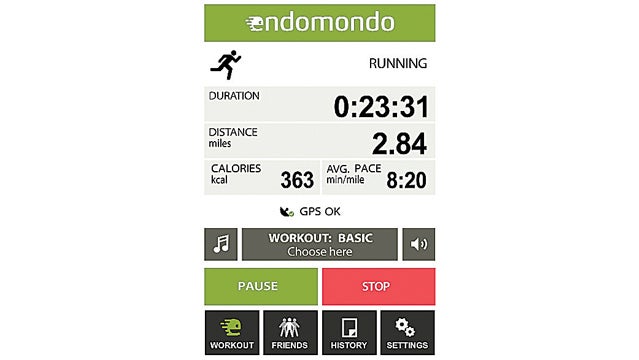 THE BASICS: This app tracks any of 21 distance-based activities and logs the details. Real-time cues help you monitor workouts and keep on pace. And you can analyze your training online, track a friend working out in real time, and participate in public challenges.
COST: Free; a Pro version ($5) adds functions like interval training and a low-power mode.
SOCIAL SKILLS: Endomondo focuses on social functions as motivation. Pep Talk lets you follow friends live and type in messages that are read aloud to them as they compete or train.
BEST FOR: Connecting with like-minded folks. Once you've got a group together, create challenges—anything from fastest 10K time to the most running, swimming, or cycling mileage.