The 10 Most Underrated Health Foods
Heading out the door? Read this article on the new Outside+ app available now on iOS devices for members! Download the app.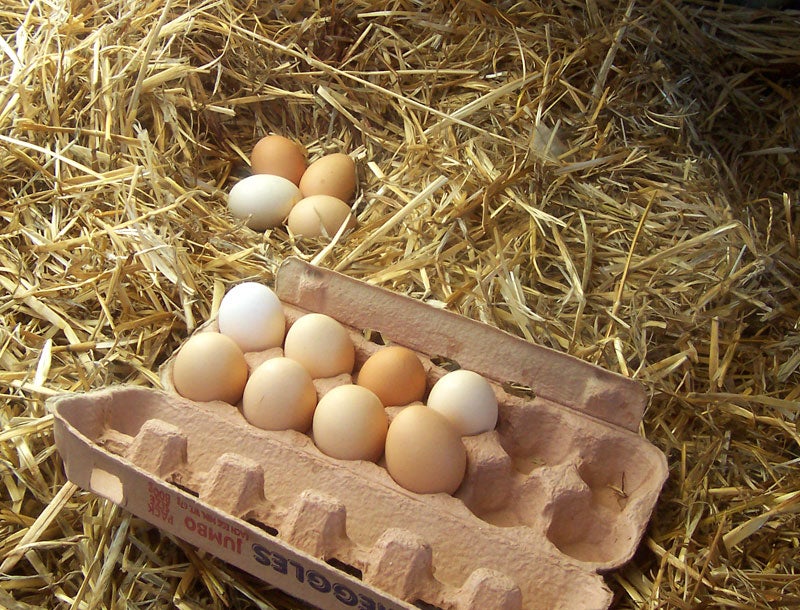 Photo courtesy of Fir0002
We are what we eat, and that's why we need to pay more attention to our diets. Some foods are healthier than others because they're more densely packed with nutrients, natural and whole, and others are perceived as unhealthy even though they're good for you. So if you want to gain the benefit of good health, you need to be armed with the right information about the right things to eat. To that end, here's a list of the top ten underrated health foods:
10. Oats: Probably the best breakfast you can have is one that combines oats with juice and some toast; oats are rich in fiber and also help reduce cholesterol and lower the risk of heart disease and stroke. They're also good sources of energy and provide you with enough fuel to get through the day.
9. Shrimp: While most of us know that fish is good for us because of its high Omega 3 fatty acid content, we don't realize that shrimp is a health food, too. Yes, it does have a high level of cholesterol, but its fat content is low, and it is high in protein, Omega-3 fatty acids, and Vitamin B12, which boosts heart health and prevents cardiovascular illness.
8. Cashew nuts: They're not only delicious, but also healthy–a handful of cashews every day is enough to keep heart disease away and boost energy. Just remember not to fry or salt them, or eat too much of them as that could lead to weight gain and nullify all the positive effects.
7. Potato: If you're wondering why the potato has found a place on this list even though it's been blacklisted in the form of fries and chips, it's because by itself and without all the oil, butter, and cream we add to the dishes we prepare using this vegetable, the potato is a good source of not just essential vitamins and elements like manganese, it's also rich in phytochemicals that have antioxidant properties and keep cancer and other diseases at bay. Just eat the potato baked and without the fatty stuff to reap its benefits.
6. Bananas: This fruit is available around the world, throughout the year, and in many different varieties. It is one of the richest natural sources of potassium, and the high fiber and vitamin content make it very nutritious. Besides this, it is a good source of energy for sports people and those who train with high intensity.
5. Yogurt: If it's not sweetened, yoghurt offers various health benefits that other dairy products don't. It has high levels of calcium, potassium, Vitamins B6 and B12, and is also a good source of protein. If you don't like it plain, you could use a fruit of your choice to make frozen yogurt, a healthy and delicious dessert option.
4. Watermelon: This large fruit is rich in Vitamins A and C and is also a good source of lycopene, the antioxidant that we normally associate with tomatoes. Besides, its thick skin protects the fleshy fruit inside from the effects of pesticides and other chemicals, thus making it one of the safest non-organic fruits to eat.
3. Green vegetables: It's not the easiest thing in the world to swallow the green things on your plate, but if you knew how healthy green, leafy vegetables were, you wouldn't dismiss them without a second thought. Greens are great sources of antioxidants, carotenoids, vitamins, minerals, and every other nutrient in the book. If you're not too fond of some of them, eat the ones that you do like in recipes that make them delicious and more palatable.
2. Tomatoes: They're not only pretty to look at, they make good sources of lycopene, the antioxidant that prevents cancer and damage of cells due to oxidation. The benefits are highest when eaten cooked or in the form of a sauce.
1. Eggs: They've been slammed as being too rich in cholesterol, but what we don't often realize is that eggs are great sources of protein, choline (the chemical that's crucial to brain development, memory, and learning), and various other vitamins and minerals that are essential to good health. The best way to eat eggs is to go natural and avoid the condiments and toppings that make it an exotic food at times, and if you're worried about the cholesterol, skip the yellow and make an omelet of the white.
This guest post is contributed by Shannon Wills. She writes on the topic of physical therapy assistance at physicaltherapyassistantschools.org. She welcomes your comments at: shannonwills23@gmail.com.
Trending on Outside Online