Athlete Recipes: Explorer Sebastian Copeland's Arctic Energy Bar
The difference between hitting the summit and hitting the wall often comes down to the fuel in your belly. Here, 11 pros share their favorite nutritional secrets and performance-enhancing recipes.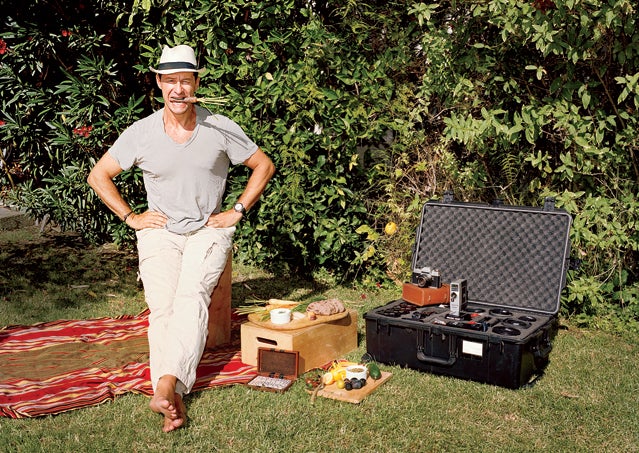 Heading out the door? Read this article on the new Outside+ app available now on iOS devices for members! Download the app.
THE MEAL: In 2011, Copeland spent 81 days cross-country-skiing over the Antarctic ice cap, pulling 400 pounds of supplies on a sled—a feat that had him ripping through 10,000 calories per day. "You start burning more than you can ingest," says Copeland, 48, a British and French national who also kite-skied 1,400 miles across Greenland in 2010. "When that happens, your body starts consuming muscle for energy." Enter pemmican, essentially an energy bar made of bacon, cranberries, and sesame seeds. "I'll put it on my oatmeal in the morning or eat it on the trail," he says of the sweet-and-salty concoction. "It's pure fat calories, and it keeps me going. The harder you're working, and the more salt you're losing through sweating, the better it tastes."
WHY IT WORKS: Bacon has a bad reputation, thanks to all the heart-clogging saturated fat it contains, but Adam Korzun says there are times when it's perfectly acceptable, like a weekend skiing mission in the backcountry. "If you're going hard all day in cold temperatures, saturated fat is an efficient, slow-burning fuel source," he says.
SECRET INGREDIENTS: Sesame seeds and cranberries contain antioxidants that reduce muscle inflammation.
BACON AND CRANBERRY PEMMICAN
1. Cook 1/4 pound of bacon on low until the fat renders. (Make sure the meat remains soft.) 
2. Let it cool slightly, then transfer the bacon and fat to a blender, add 1/2 cup of dried cranberries, 1/4 cup of sesame seeds, and one tablespoon of brown sugar. Puree.
3. Pour the mix onto a cookie sheet and freeze.
4. Cut into bars or cubes that can be added to porridge in the morning or eaten on the trail.
SERVINGS: Eight
CALORIES PER SERVING: 100