The Best New Packaged Foods for Athletes
These grocery store finds make it easier to feed your nonstop adventuring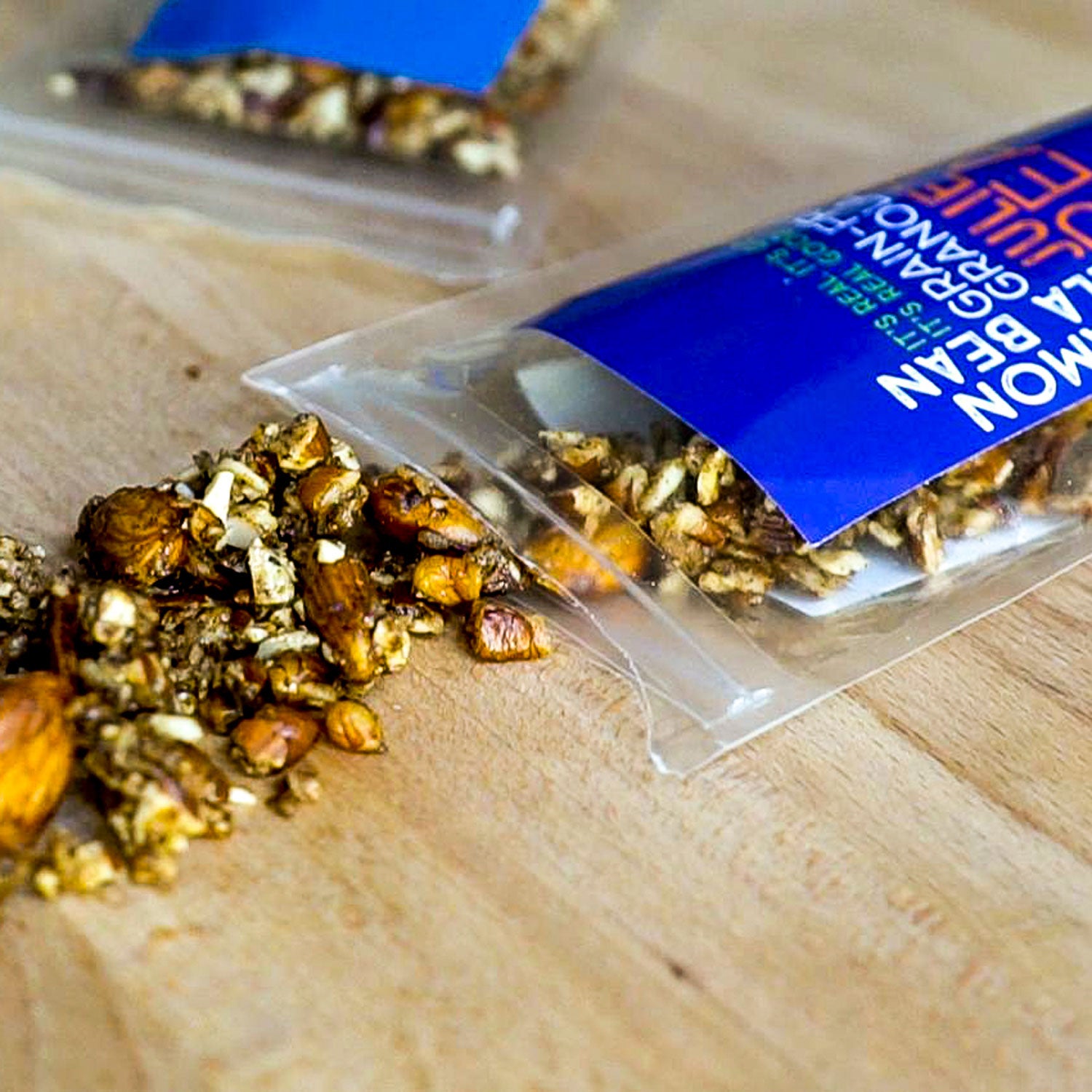 Courtesy Julie's Real(Photo)
Heading out the door? Read this article on the new Outside+ app available now on iOS devices for members! Download the app.
Food companies finally get it—you want to eat nutritious foods that actually taste good, even when you're away from the kitchen. New packaged products make it easier to do just that. Every item on this list helps you fuel up on top-notch performance foods without sacrificing health and flavor, no matter where you are or how much time you have.
High Brew Coffee + Protein Creamy Cappuccino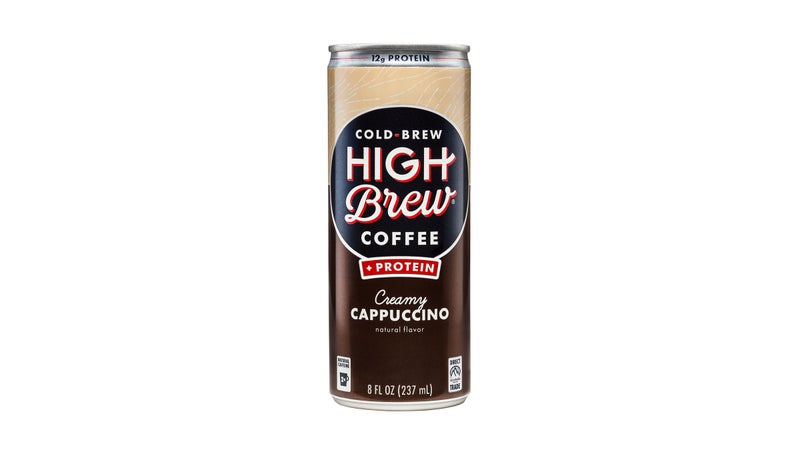 Energy drinks are loaded with sugar and chemicals, but this new caffeinated option from High Brew Coffee offers the same on-the-go convenience with just ten grams of sugar and an ingredient list you can read. The base of the drink is the company's signature cold-brew coffee, which has twice the caffeine of regular coffee, clocking in at around 130 to 150 milligrams per serving. The bonus here for athletes is the added 12 grams of protein (from milk protein isolate) and three grams of fiber for added sustenance that beats your regular a.m. cup o' joe.
---
Julie's Real Grain-Free Granola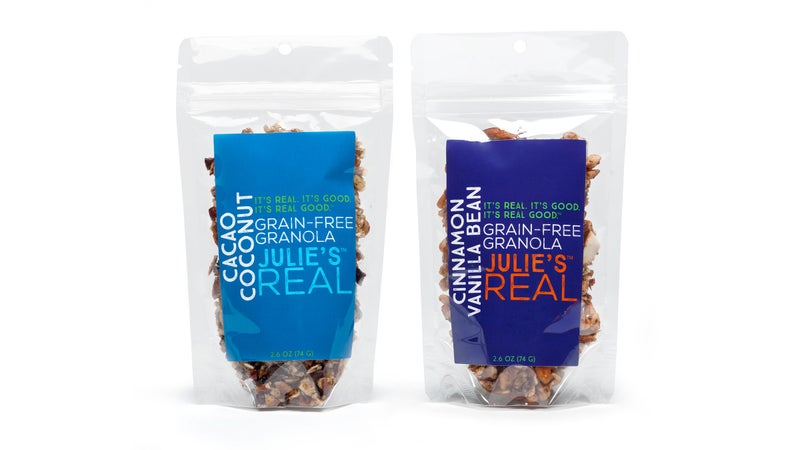 Get the chewy, crunchy combo of granola without heaps of added sugar. Julie's Real grain-free granola is a paleo dream, featuring almonds, pecans, honey, and coconut, so you get a substantial dose of protein and healthy fat to maximize fullness. The Cacao Coconut and Cinnamon Vanilla Bean flavors are gluten-free, dairy-free, and soy-free. The 2.6-ounce bags provide two servings yet are small enough to pack with you. Eat it by the handful or as a topping for smoothie bowls, parfaits, oatmeal, and even salads to bump up the nutritional power.
---
Bobo's Oat Bars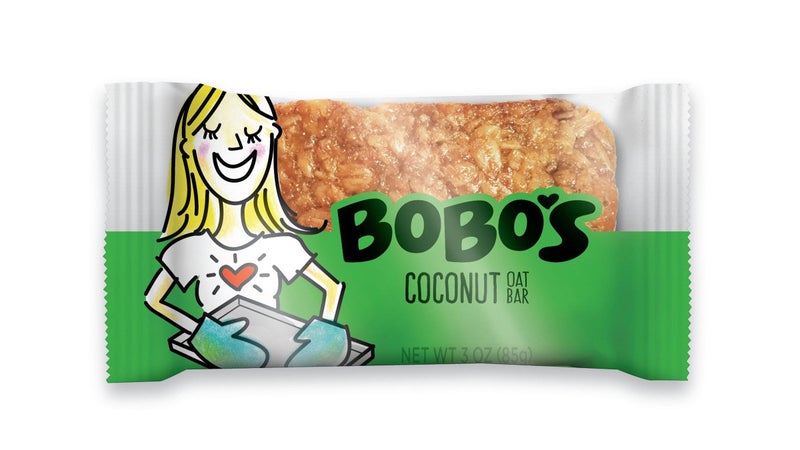 The nutrition of oatmeal with the ease of a bar, Bobo's oat bars come in 15 different flavors and are made with a roundup of whole food–based ingredients. The mother-daughter-owned company started rolling out its oat bars in 2003. Once relatively hard to find, the bars have since gone mainstream. The base for each flavor is whole-grain rolled oats, brown rice syrup, coconut oil, and cane sugar, making the bars an easy way to eat fairly clean carbs on the trail, after a workout, or just for a quick breakfast. The company also makes smaller Bites and Stuff'd Bars if you're looking for something with a little less heft, and each item is gluten-free, vegan, kosher, and non-GMO verified.
---
The New Primal Beef Thins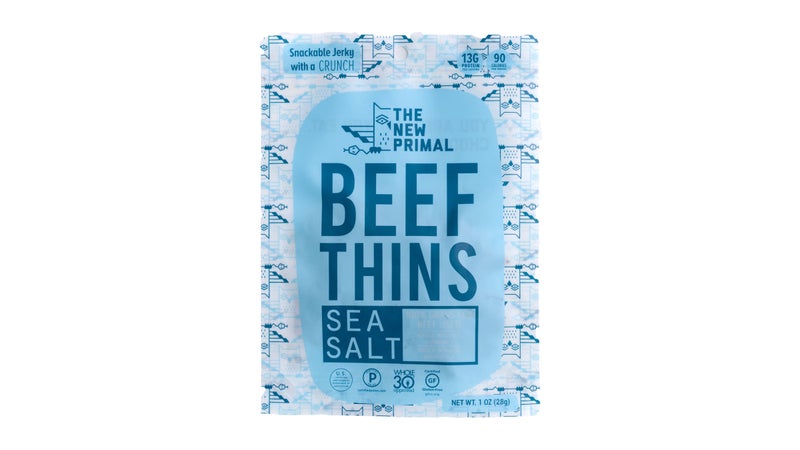 The New Primal's 100 percent grass-fed Beef Thins with sea salt are like crispy bacon you can bring anywhere, taking the idea of snackable meat to a whole new level. Each bag has 13 grams of protein, and aside from beef, the only other ingredients are coconut aminos, garlic powder, onion powder, and sea salt. If you're going low-carb but miss the crunchy saltiness of other snack foods, this is the way to add that flavor and texture to your diet.
---
Laird Superfood Creamer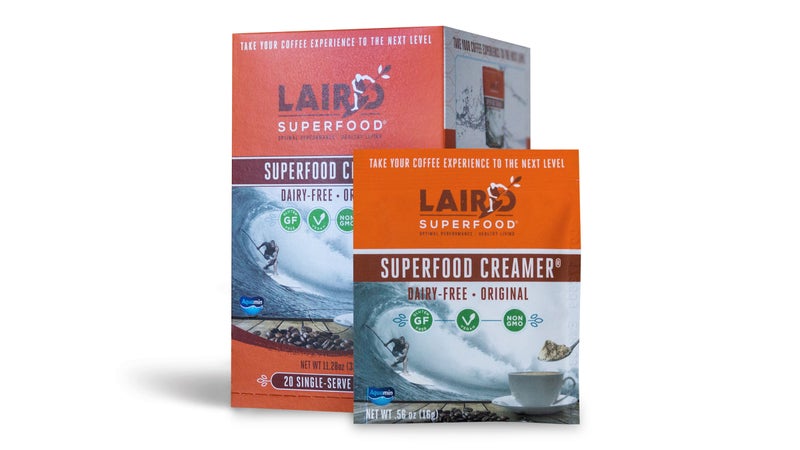 The surf legend and performance guru largely follows a keto-based diet, but Laird Hamilton also loves to experiment with his nutrition, which prompted him to realize he could develop a better-for-you alternative to the butter he was putting in his daily morning brew. Laird Superfood Creamer is a nondairy blend of coconut milk powder, dried organic coconut nectar, calcium-rich Aquamin from red marine algae, and organic extra virgin coconut oil. His creamer adds medium-chain triglycerides, plant-based and healthy fats, and a rich, creamy decadence to your coffee.
---
Cocoburg Coconut Jerky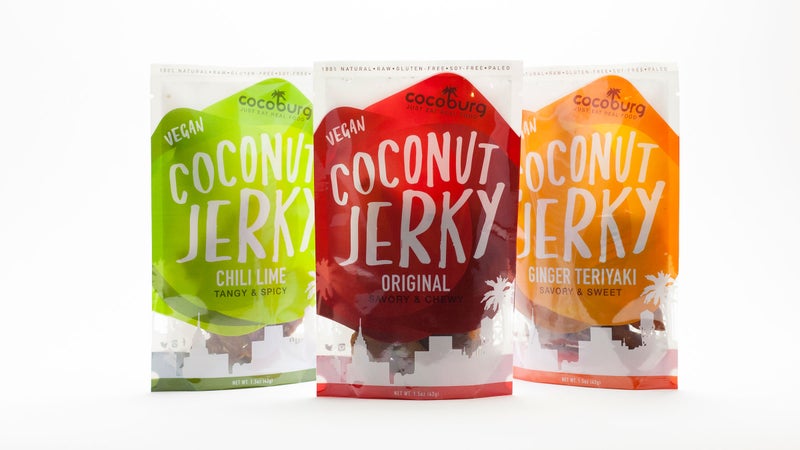 Now plant-based athletes can have their jerky and eat it too. Cocoburg Coconut Jerky comes in Original, Chili Lime, and Ginger Teriyaki and has the texture and flavor of its meat-based counterparts. The product highlights just how diverse coconut can be: The main ingredient, young coconut meat, is enhanced by other coconut-based products, like coconut cider vinegar, coconut aminos, and coconut nectar. One serving of the jerky contains eight grams of fat, around ten grams of carbohydrates, and 220 to 290 milligrams of sodium, so it's a good option for athletes eating a high-fat diet or after a workout when you need to replenish sodium.
---
Ripple Dairy-Free Greek Yogurt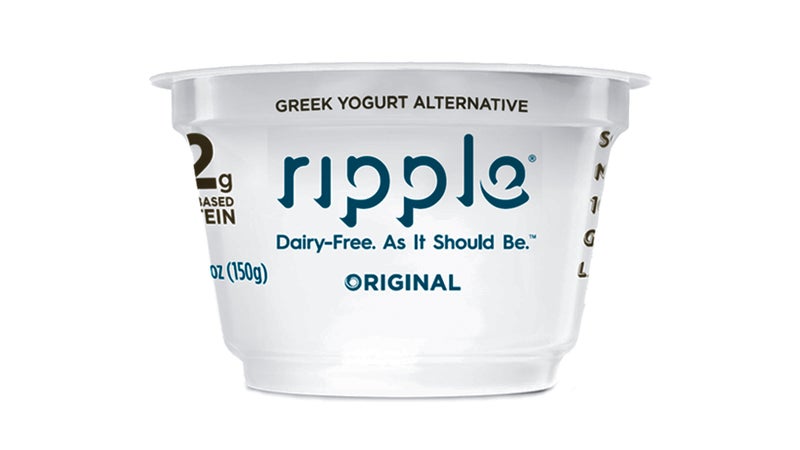 Lots of dairy-free yogurts can be pretty weird. Ripple actually gets it right with this nongelatinous version that looks and feels like dairy Greek yogurt. Each cup uses the brand's proprietary pea protein blend that packs 12 grams of protein per serving. The original flavor is low in sugar and contains five grams of fat and ten grams of carbs, so it's great for light fueling. For athletes who are not into kombucha or fermented foods, this is a nice way to fit in gut-healthy probiotics.
---
RxBar Nut Butter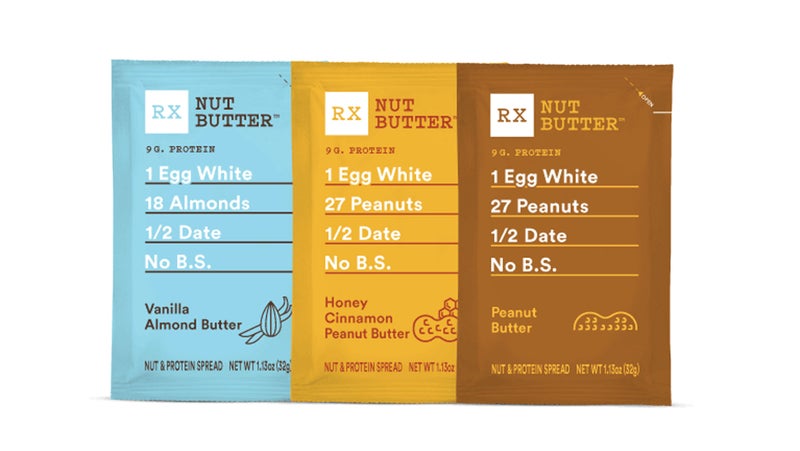 RxBars are already a favorite among athletes for their clean, simple ingredients, and the company's new nut butters are bound to win over the outdoors crowd. One-ounce single-serve packets are hitting shelves soon and will be available in Peanut Butter, Honey Cinnamon Peanut Butter, and Vanilla Almond Butter. Just like the famed bars, the nut butters state the ingredients on the front of the label, and each packet contains an egg white. At 180 calories and nine grams of protein, these nut butters are nutrient dense and primed to fuel performance. Did we mention they're ideally sized to squeeze into your sports bra or back pocket for instant fuel during your run or ride?
Lead Photo: Courtesy Julie's Real