The Best Savory Snacks to Boost Your Performance
In a world dominated by the super sweet, these saltier, crunchier products are taking a stand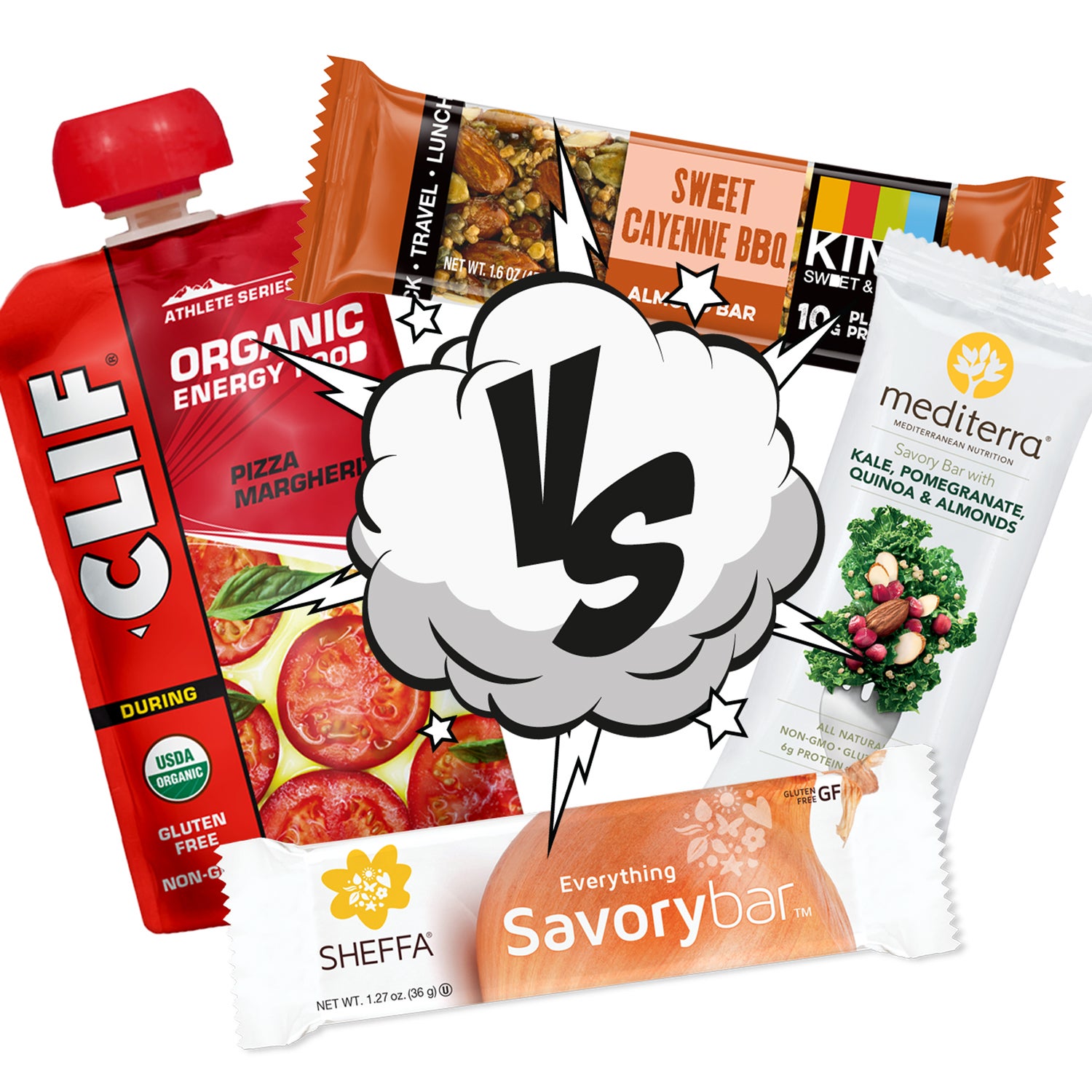 Heading out the door? Read this article on the new Outside+ app available now on iOS devices for members! Download the app.
Believe it or not, sugar fatigue is a thing. We love our candy-like sports chews and gels that resemble icing, but eventually we crave a heartier, more savory alternative. Brands have started to notice this shortcoming and are stepping up to fill the void. They're putting power foods like nuts, whole grains, and chickpeas into their snacks to provide a balanced set of nutrients and to give your taste buds a break.
But which ones are best? Great question. We asked our staffers to take a break from training for ultras, going on 50-mile death rides, and spending entirely too many hours at the crag to sample five brands and a variety of flavors and then score each snack on a scale of one (awful) to ten (great). Here are our nine favorites.
---
#9. Clif Organic Energy Food Pizza Margherita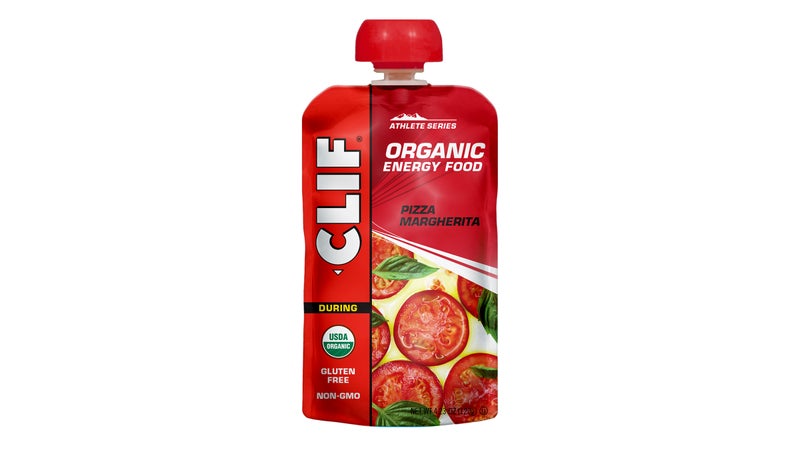 Although the texture can take some getting used to, this creation lets you take the always-delicious taste of pizza with you on trail runs or hikes.
Average Score: 5.8
What We Love: "Sometimes you just want to fuel with real food, and this is darn close." —Aleta Burchyski, copy editor
What We Didn't: "Reminds me a little too much of elementary school Lunchables." —Nicholas Hunt, assistant editor
---
#8. Clif Organic Energy Food Sweet Potato with Sea Salt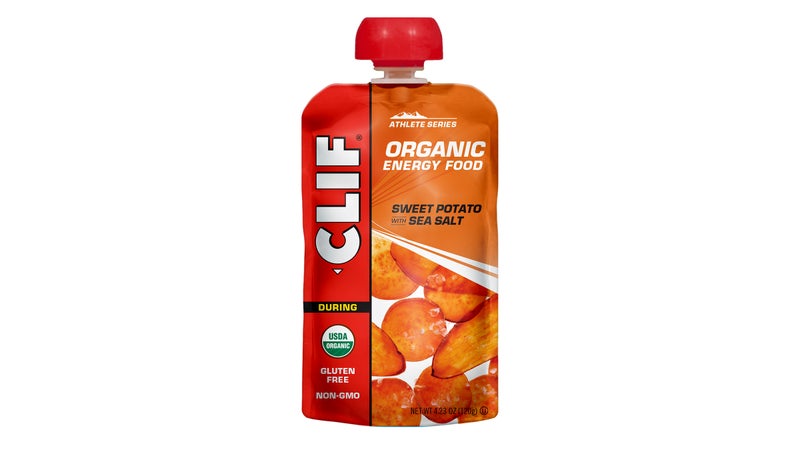 Filled with sweet potatoes and sunflower seed butter, this pouch gives you the ultimate balance of quick-digesting carbs and protein for those slow-burn endurance activities.
Average Score: 6
What We Love: "Pretty good. Salty. Tastes great after a long ride." —Paul Trotman, accounting manager
What We Didn't: "The texture is a bit too much like baby food." —Will Palmer, copy editor
---
#7. Mediterra Savory Bar with Kale, Apple, Quinoa, and Almonds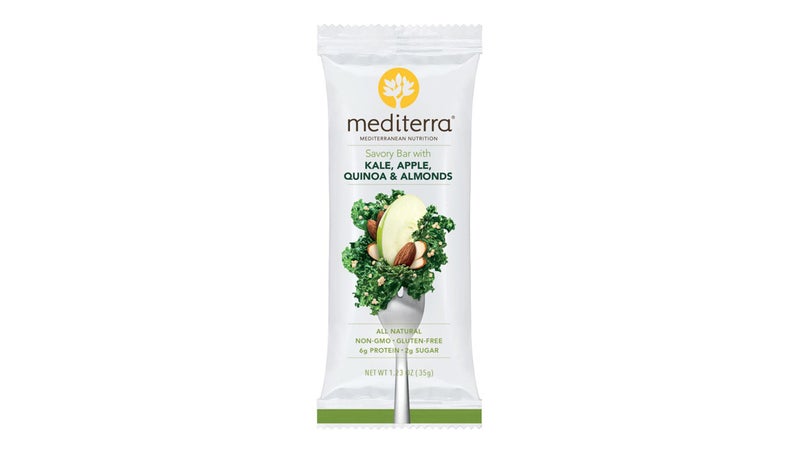 You can smell apples as soon as you tear open the package, but the subtle fruity sweetness is balanced by oregano and sea salt. A hint of cashew butter keeps you satisfied for longer than most energy bars.
Average Score: 6.4
What We Love: "Interesting flavor combo. I love it, and great texture, too." —N.H.
What We Didn't: "Love this flavor. But seeing how this is a savory bar, I wasn't prepared for how sweet it was." —Colette Harris, editorial fellow
---
#6. Sheffa Everything Savory Bar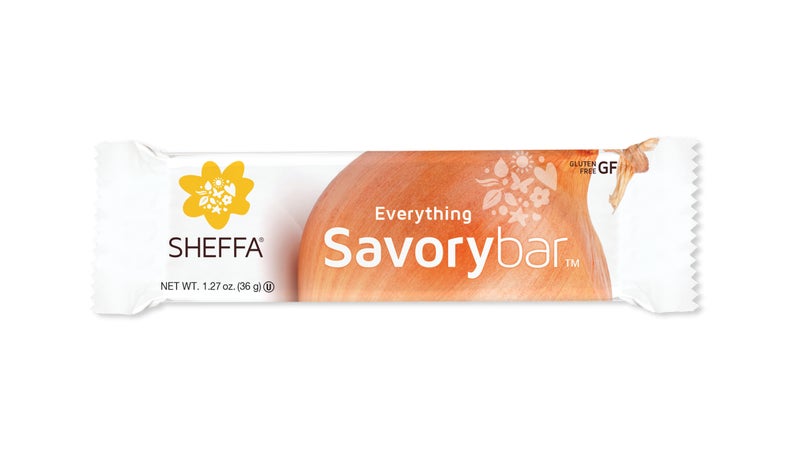 Like eating an everything bagel in cracker form, this bar is perfect if you're looking for something truly savory as you recover. Chickpeas, sunflower seeds, and olive oil give the bar its crunchy texture, no artificial ingredients required.
Average Score: 6.75
What We Love: "Good savory snack. I would buy it." —Jenny Earnest, assistant social media editor
What We Didn't: "A little too much of everything. I wanted more subtlety." —Petra Zeiler, deputy art director
---
#5. Sheffa Rosemary Savory Bar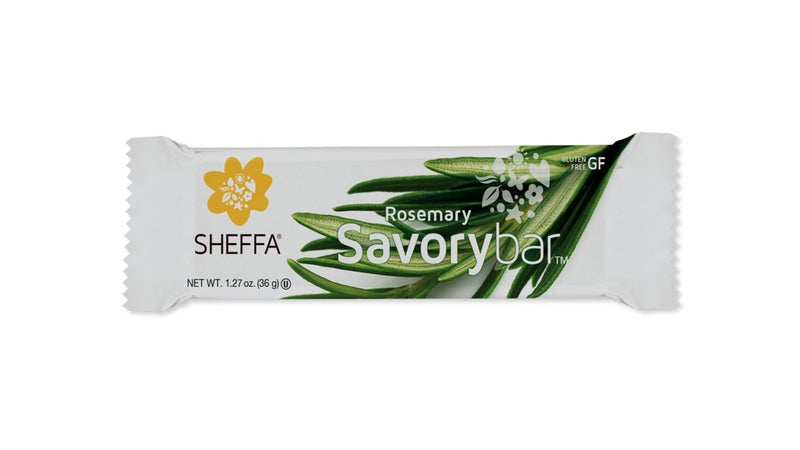 This bar combines rosemary with brown rice, quinoa, millet, and amaranth for a snack that satisfies serious salty cravings after a big effort.
Average Score: 7.1
What We Love: "Delicious. Similar to a cracker. I could snack on these all day long." —P.Z.
What We Didn't: "As an energy bar alone? No. But with wine and cheese? Yum." —Svati Kirsten Narula, assistant social media editor
---
#4. Kind Sweet & Spicy Roasted Jalapeño Bar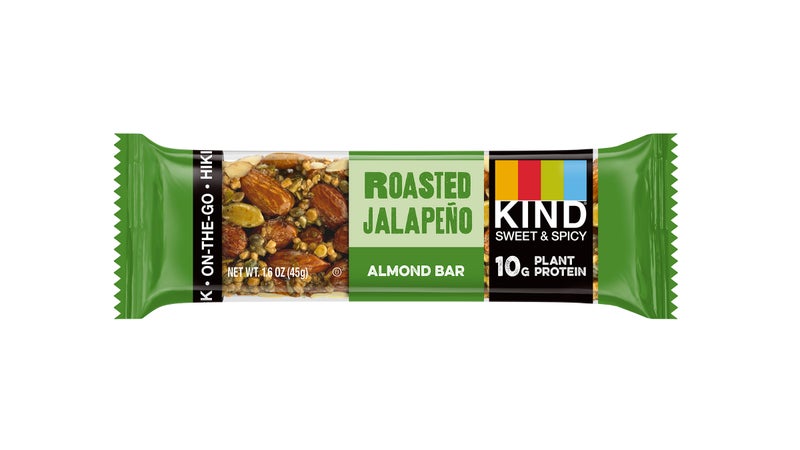 For some, this bar had just the right amount of spice, while others wanted more heat. Pumpkin seeds, almonds, and jalapeño up the flavor without adding much sugar.
Average Score: 7.5
What We Love: "Nice subtle spice. Much more would be overkill." —Christopher D. Thompson, visual producer
What We Didn't: "Where's the jalapeño?" —N.H.
---
#3. Larabar Organic with Superfoods Turmeric, Ginger, and Beet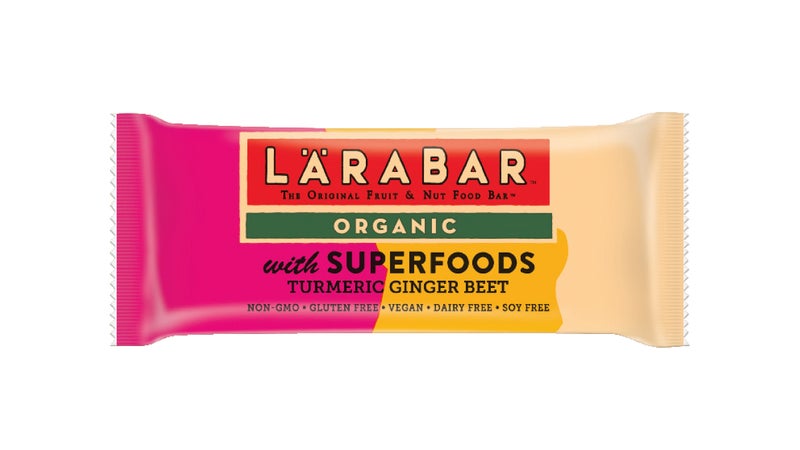 The mix of dates, almonds, unsweetened apples, beet powder, turmeric, and ginger is smoky and spicy. It's perfect for anyone with tough dietary restrictions since it's gluten-free, dairy-free, vegan, and non-GMO.
Average Score: 8.3
What We Love: "I wouldn't call it a real savory bar, but it's a case study in how to do turmeric and ginger right." —A.B.
What We Didn't: "Ginger was strong, but I'm not sure there was any beet. Maybe I didn't recognize it?" —Madeline Kelty, deputy photo editor
---
#2. Kind Sweet & Spicy Sweet Cayenne BBQ Bar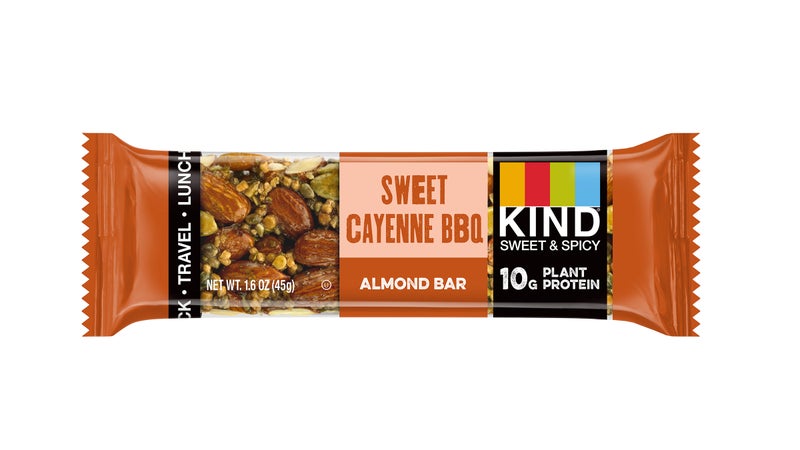 This crunchy bar offers ten grams of plant-based protein—far from common in sports products. Staffers still can't quite figure out how this bar, which tastes just like a barbecue smokehouse, is totally meat-free.
Average Score: 8.9
What We Love: "My brain thinks I'm eating ribs, but I'm not. So that's an extra healthy bonus." —C.D.T.
What We Didn't: "Reminds me of a baked Lay's potato chip." —M.K.
---
#1. Mediterra Savory Bar with Kale, Pomegranate, Quinoa, and Almonds
Made with a blend of pomegranate, kale, almonds, pea crisps, and quinoa, this Mediterranean flavor easily took the top spot. It combines the best flavors of the anti-inflammatory Mediterranean diet into one bite-sized snack.
Average Score: 9.5
What We Love: "Nice hint of tart sweetness without the bonk of a sugary snack. This plus a can of wine would be everything for a sunset hike." —A.B.
What We Didn't: "Wanted a little more pomegranate flavor." —P.Z.
Lead Photo: Courtesy Clif/Kind/Mediterra/She