Fighting Weight
The quickest way to boost your performance in any sport? Drop some gut.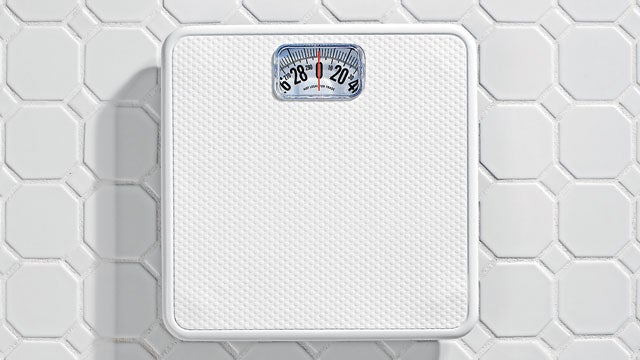 Heading out the door? Read this article on the new Outside+ app available now on iOS devices for members! Download the app.
Last summer, I attempted to become a mountain-bike racer. I say "attempted" because, while I typically finished the races, I cracked the top half of my field only once in five events. At the state championship, I placed second to last out of about 100 riders and only because the guy behind me flatted. Twice. I had to face the music: I wasn't fast. I was fat.
OK, at six-one and 192 pounds, "fat" might be an exaggeration, but with a body-mass index of 25.3, I was technically if barely "overweight," and with 13 percent body fat, I wasn't surprised when my friends wondered aloud whether I should be wearing Lycra in public.
Weight loss is more often associated with preventing heart attacks or goosing vanity, but it's also one of the quickest ways to improve performance especially among recreational athletes. In his book, Racing Weight, Matt Fitzgerald points out that "a runner weighing 160 pounds has to muster about 6.5 percent more energy to run the same pace as a runner weighing 150 pounds." For someone like me, losing 12 pounds my racing-weight goal would be like ditching 1.5 gallons of water or half of my bike on the course. Realizing that kind of power gain would take months, even years, to get from training alone.
Unfortunately, just because you're ramping up your activity level, as I was, doesn't mean the pounds fall off. With some medical exceptions, weight control is all about the relationship between the calories you put in your body and the calories you burn energy in versus energy out. The problem was figuring out which part of my equation was out of whack. For help, I reached out to Dave Scott, the storied Ironman champ, who holds a master's degree in exercise physiology and now coaches pro and amateur cyclists and triathletes in Boulder, Colorado. Scott agreed to help me implement the kind of "nutrition action plan" he uses with his clients.
First he helped me calculate how many calories I needed. It turns out that a body my size needs 3,168 calories on days I'm not doing much. On days when I do my moderately intense, 90-minute training rides, I need 3,667. I had my target=. Now I just needed to aim my diet slightly below: To lose a pound in a week, I had to cut out 500 calories a day.This wasn't as challenging as it sounded once I'd carried out the second part of my nutrition action plan: getting a clear picture of how many calories were coming in. I did this by conducting a weeklong "diet recall" in which I wrote down everything everything! I ate each day and added up the calories. This is the nutritional equivalent of listening to a recording of your voice for the first time. I sound like that? I won't frighten you with the details, but suffice to say that Ben & Jerry's featured prominently.
Detailed, diligent tracking was a challenge, but it was the key. Without it, it was simply too easy to cheat (or innocently creep) my way back to caloric excess. I slashed my dish of ice cream down to one night a week and eliminated the 450-calorie blueberry muffin I had for breakfast almost every morning. (Hello, hot oatmeal!) Those two items alone accounted for nearly 800 calories a day. It wasn't like I needed to adopt an exclusive diet of cabbage soup and green tea. My daily habits just needed a little tweaking.
It was startling how quickly the transformation kicked in. I lost a pound and a half the first week and about a pound a week for the next three. I was down to 187, and what was more incredible was how I felt light and fast. My local race is on hiatus until April, but I can't wait to bring my svelte new body to the starting line come spring.