Healthy Weight: What Does That Mean, Exactly?
Over, under or somewhere in between, your weight may not be as unhealthy as you think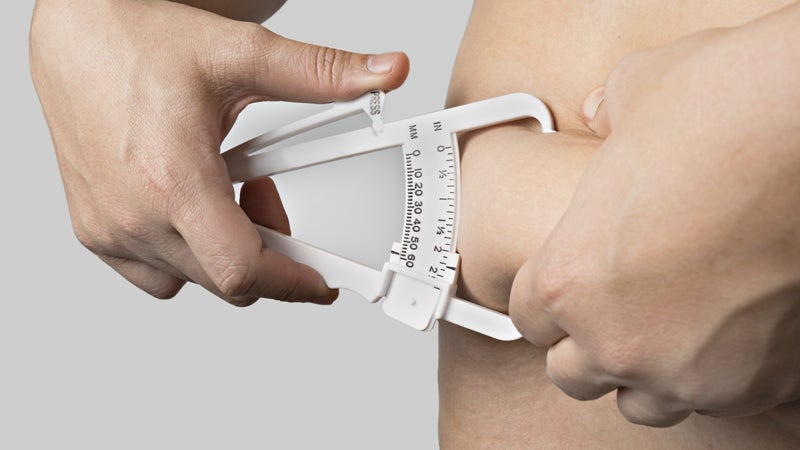 Heading out the door? Read this article on the new Outside+ app available now on iOS devices for members! Download the app.
Despite what the headlines declare, it's far too simplistic to conclude that being overweight is healthier than being underweight.
The study that garnered all the attention—a meta-analysis of 51 other studies—found that those with a Body Mass Index (BMI) of 18.5 or below had a 1.8 times higher risk of dying than people with a BMI in the normal range. Meanwhile, people classified as obese, with a BMI of 30-34.9, were 1.2 times as likely to die, while the severely obese—with a BMI of 35 or higher—were 1.3 times as likely to die.
What does that mean, exactly? Not what everyone seems to think it does. BMI is a simple formula, a calculation of height vs. weight that can be a useful indicator of health. But it's not perfect. It can't differentiate between muscle and fat, so two people might be the same height and weight—and thus the same BMI—but have a very different muscle to fat ratio, and different overall health. "Rather, a 'robust body size' is one where there is a good amount of muscle mass and a limited amount of abdominal fat," Dr. Joel Ray of St. Michael's Hospital in Toronto, who led the study, says. "BMI is not the best indicator of obesity-related mortality risk, but it is in underweight people."
You also have to remember that being over- or underweight is not necessarily the thing that's going to kill you. Low weight can be caused by factors like drug use, alcohol use, and poor self-care; a higher BMI can be accompanied by heart problems and diabetes.
But that doesn't mean you should ignore BMI either. According to Dr. Steven Heymsfield, a professor at Pennington Biomedical Research Center at Louisiana State University, "BMI is only a first step in evaluating an individual's health." A high BMI is a good indicator that a patient needs other tests—for blood pressure, blood lipids and other risk factors.
If you want to be really careful, check both your BMI and and waist circumference. "That's not a bad approach if you have the resources; the combined measure is a better index than either one alone in most studies," Heymsfield says.
But no matter your BMI it's a good idea to talk to your doctor about what that number actually means for you and to focus on what really counts: staying active.
Lead Photo: Getty Images/iStockphoto