The 5 Best Ways to Add Collagen to Your Diet
The buzziest supplement on the market might just live up to the hype. Here are our favorite new products.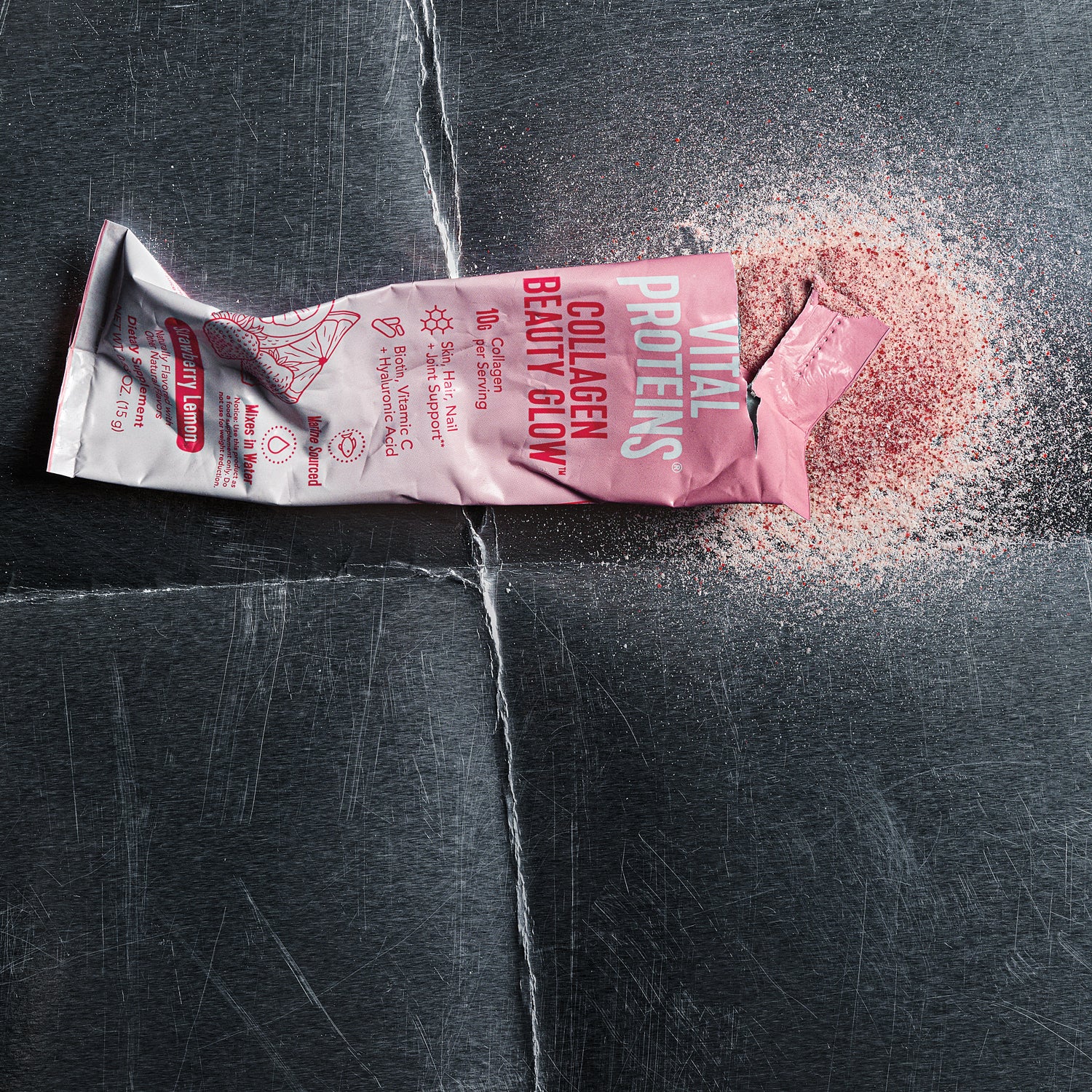 Heading out the door? Read this article on the new Outside+ app available now on iOS devices for members! Download the app.
Add collagen to the growing list of trendy supplements. But unlike other products that have failed the science test (remember fish oil?), this one seems backed up by research: clinical studies suggest that consuming 10 to 15 grams of collagen daily could support bone and skin health, improve strength, speed recovery, encourage tendon health, and reduce joint pain. All of this good news has led to a market that's expected to grow by over $2 billion in the next five years, to a projected $6.6 billion.
Most collagen products are derived from either beef or fish and are composed of partial proteins called collagen peptides. When consumed after exercise, these peptides are easier for our bodies to pick up and use to build our own collagen proteins. From powders to broth, these are the five best options to add to your cabinet.
RSP Nutrition Chocolate AvoCollagen ($35 for 14.1 oz)
Made with grass-fed bovine collagen, this powder is the perfect addition to a chocolate lover's pre- or post-workout smoothie. There are no artificial ingredients, and each scoop has ten grams of collagen, plus a good dose of fiber and healthy fats.
Bonafide Provisions Frontier Blend Bone Broth ($12.50 for 24 oz)
Bonafide's thick, flavorful broth is made by simmering beef, turkey, lamb, and bison bones for over 18 hours. It's a savory base for soups and stews, and each cup delivers nine grams of protein, much of which is collagen.
Obvi Cinna Cereal Super Collagen Protein Powder ($40 for 13.1 oz)
A scoop of this powder mixed into some 2 percent tastes just like a glass of cereal milk. There are ten grams of grass-fed bovine collagen in every serving, plus a day's worth of vitamins C and E.
Vital Proteins Strawberry Lemon Collagen Water ($18 for four 12 oz bottles)
Tangy yet agreeable, this beverage includes ten grams of bovine collagen peptides. Strawberry and lemon juices contribute to its flavor, while monk fruit extract adds a little sweetness.
Sports Research Unflavored Collagen Peptides ($30 for 16 oz)
Unflavored collagen powder might seem a little boring, but you can stir it into pretty much anything—even iced coffee. This one packs 11 grams of bovine collagen peptides in every scoop and dissolves easily.