New Rules of Wellness
How to Buy a Vitamin Supplement
A guide to help you wade through the misinformation and buy just what you need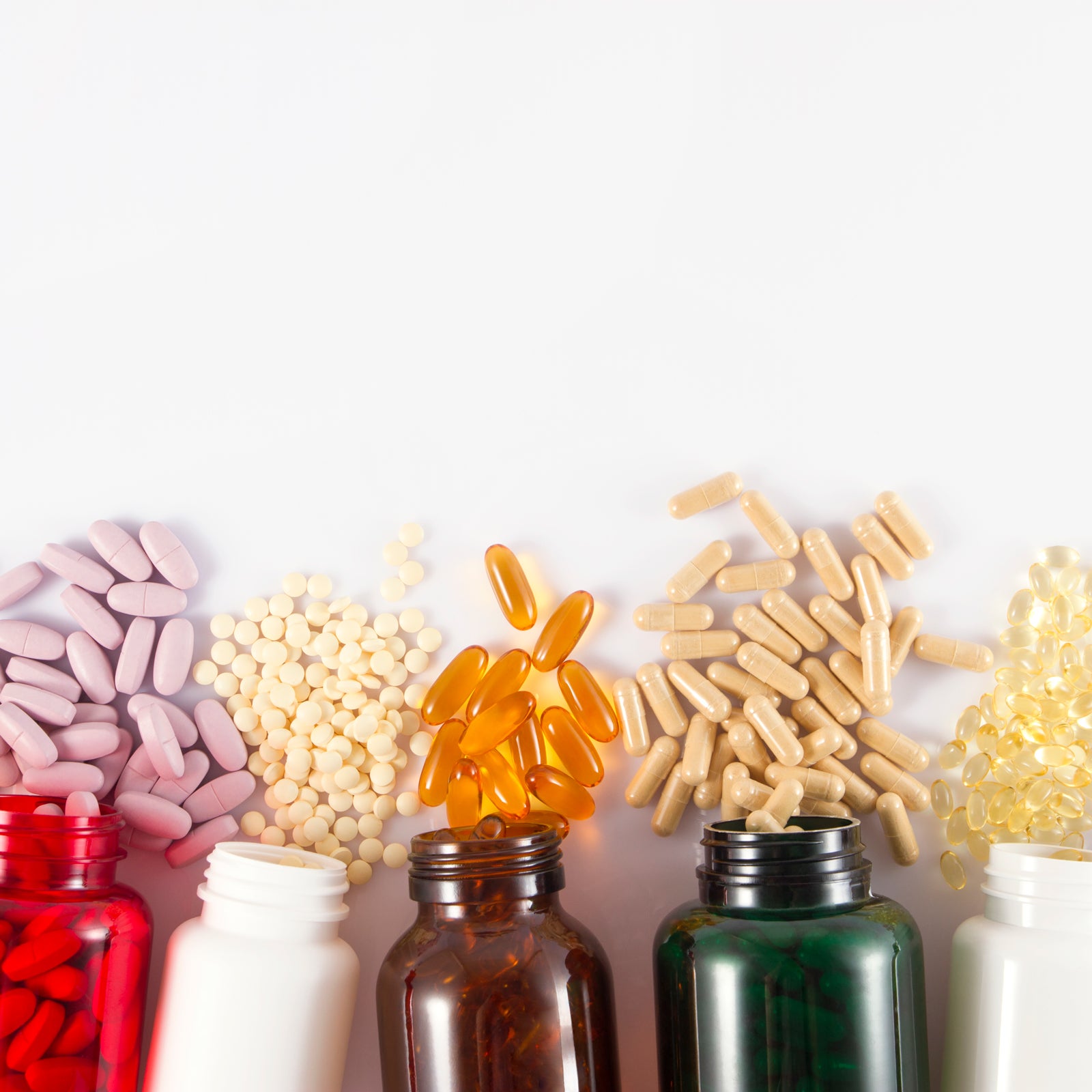 anilakkus/iStock(Photo)
Heading out the door? Read this article on the new Outside+ app available now on iOS devices for members! Download the app.
The past decade has been a tough one for supplements. A bunch of research in the early 2010s found that run-of-the-mill multivitamins were useless at best and harmful at worst, and we finally learned that most of us can meet our basic nutrition needs with a balanced diet. Plus, since supplements aren't regulated by the government, it's hard to say whether they even contain the micronutrients they claim to provide. 
Then, in the last few years, vitamins got a rebrand. Bespoke subscription companies like Care/of and Ritual rose up, bolstered by savvy social-media advertising, and claimed they could cut through the aforementioned B.S. No more confusing, overflowing drugstore aisles: they'd give you just what you need, sourced from ethical, clean places, all with convenient at-home delivery. But slick marketing and vague claims make it hard to tell which brands are legit and which supplements might actually do some good.
To help demystify it all, we sought out expert advice on whether you actually need to supplement, how to shop for vitamins, and which brands you can trust—including several that you can find at your local drugstore.
Be Specific
Vitamin deficiencies exist, but multivitamins aren't the answer for most people. Instead, work with a doctor or a dietitian to figure out exactly what you need. Blood work is the only surefire way to confirm a deficiency, says dietitian Ali Webster, who works for the International Food Information Council Foundation. In lieu of lab work, a provider might prescribe vitamin supplements based on symptoms or lifestyle factors, like fatigue, sleep issues, and dietary restrictions.
Certain supplements have been proven to help manage medical conditions. The American Heart Association endorses omega-3 supplements for anyone with (or at high risk of) heart disease and high blood pressure. Experts recommend vitamin D supplementation for certain populations, including people with anorexia, malabsorption issues, osteopenia, and osteoporosis, though a 2016 study found that the general population probably isn't as deficient in the vitamin as we've been led to believe. And a 2018 article in the Journal of the American Medical Association recommends folic-acid supplements for women who might become pregnant and iron supplements for anyone with anemia, but it warns against multivitamin use. Long story short: opt for pills that deliver exactly what you need—and nothing else. 
Get a Second Opinion
Many brands claim to diligently test their own products, but these testing processes aren't regulated and may or may not be as rigorous as the brand claims. "It's important to look for bottles and brands with a United States Pharmacopoeia (USP) seal," Webster says. "It indicates that a product has been verified for purity, strength, safety, dissolvability, and manufacturing quality." The NSF International seal is another one to look out for, established in 1944 by the National Sanitation Foundation, a highly respected third-party testing lab.
Skip the Quizzes
Online quizzes are a great way to pass the time, but they're not a valid measure of your health or supplement needs. While personalized vitamin subscriptions might sound fun, Webster says that it's best to get supplement recommendations by having a doctor who can address your individual needs. Vitamin subscriptions are still relatively new, their products aren't tested by third parties, and there's no peer-reviewed research to show how accurate their quizzes and surveys actually are. That said, one upside to a service like this is that they take into account drug and supplement interactions (some supplements block the absorption of others, and some interfere with medications you might be taking) and steer you away from potentially harmful combinations—but so will your doctor, so go ahead and ask them before you start taking anything.
If You Must Supplement, Take a Pill
The best way to get vitamins and minerals is through food, Webster says. Experts across the board agree with this but also acknowledge that supplements can be helpful in filling in the blanks. That said, not all delivery methods are created equal. An article from Harvard Medical School recommends skipping gummy vitamins, which can contribute to cavities and are less likely to undergo rigorous testing. Instead, it recommends opting for pills and softgels that you can swallow whole.
Follow the Rules
Heed the instructions on supplement bottles: pay attention to storage and best-by dates. Don't exceed the recommended dose given on the supplement label—while you can pee out any excess water-soluble vitamins and minerals, excess fat-soluble vitamins (A, D, E, and K) get stored in your body and can cause harm over time, Webster says. 
In the Market? Try These Brands
We combed through the dizzying number of options to find the most trustworthy brands out there. Spoiler alert: your best bet is probably at your local drugstore. 
Garden of Life
Since vitamin B12 is found primarily in animal products, vegetarians and vegans might consider supplementing. This brand offers a vegan B-vitamin complex that's approved by NSF International, plus other basic vitamin supplements. You can find it at Whole Foods and organic grocers as well as supplement stores and health-food stores.
Kirkland Signature
This Costco brand label manufactures some very high-quality vitamins, many that have earned the USP seal. If you have a Costco membership (Kirkland isn't sold anywhere else) and are looking for basic, dependable vitamins to buy in bulk, these should be your go-to. 
Nature Made
Affordable and widely available, many of Nature Made's supplements have been approved by the USP. They contain no artificial flavors, synthetic dyes, or preservatives. You can find these at almost any drugstore or supermarket.
Pure Alaska Omega
Fish oil can improve heart health and help lower blood pressure, but many people can't afford (or don't want) to eat fatty fish every day. This USP-approved fish-oil supplement delivers all the benefits, without the high price tag. It's available at Costco and most other large drugstore and supermarket chains. 
Theralogix
Of all the vitamin-subscription and delivery services, Theralogix was the only one we found that had a third-party seal of approval, from NSF International. Work with a doctor to figure out what you need, then put in an online order and have it delivered to your door. 
Lead Photo: anilakkus/iStock
Trending on Outside Online