I Tried Every Fueling Product at My Local Running Store
And this is what happened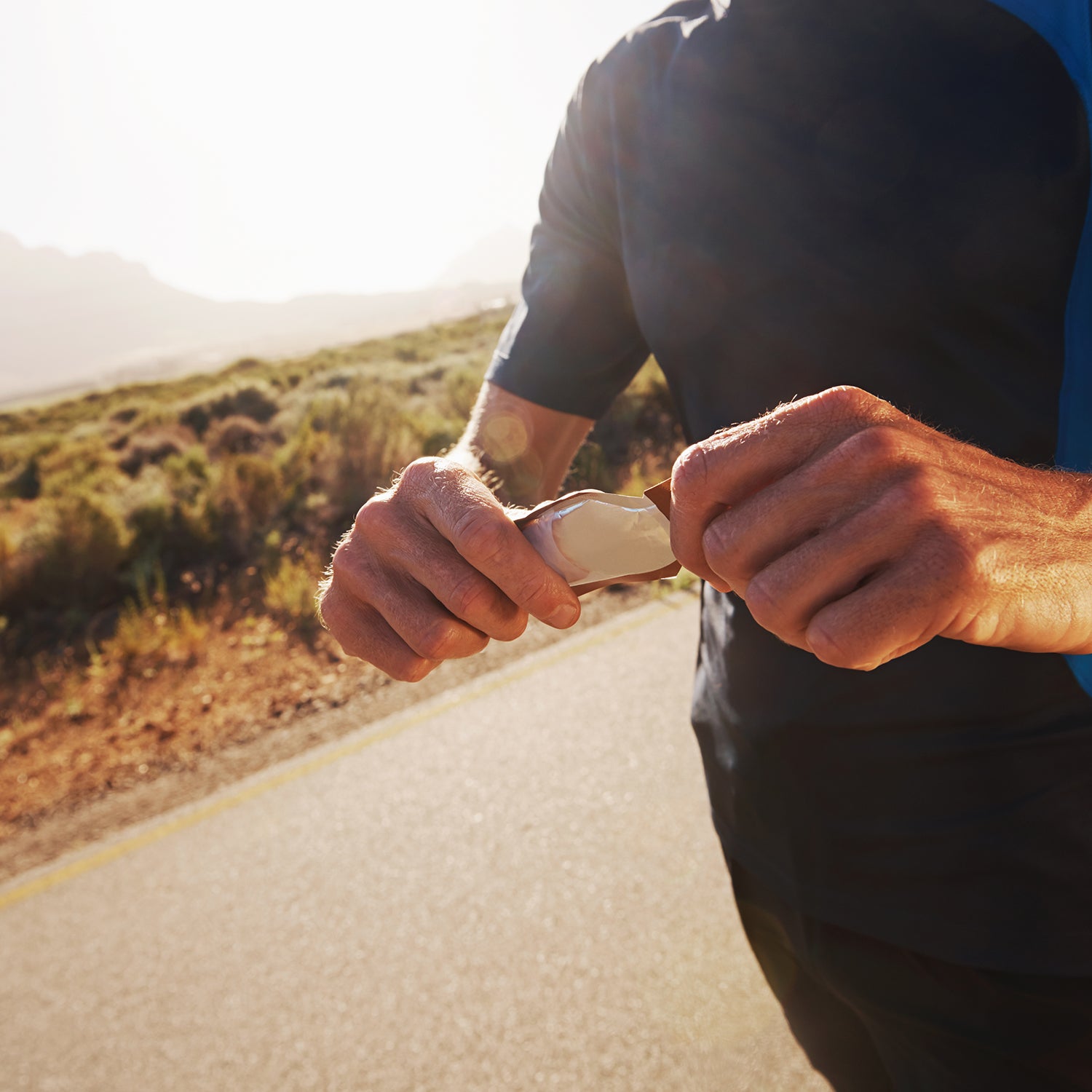 GlobalStock/iStock(Photo)
Heading out the door? Read this article on the new Outside+ app available now on iOS devices for members! Download the app.
To non-runners, the singular focus runners have on their race day routine—from gel flavor to tank top selection—seems nothing short of neurotic. But the truth is that changing things up is a recipe for disaster. That's especially true when it comes to fueling. Going rogue can lead to all sorts of woes: nausea at mile 20, unexpected Port-a-Potty trips, and the dreaded bonk.
When I decided to enter the world of ultrarunning this season, I assumed my strategy would remain unchanged. During any training run or race under three hours, I can tolerate certain gel flavors, even if I don't enjoy them. But the first time I completed a five-hour training run, I learned I was very wrong. Those same gels I looked forward to during marathon training reminded me of slime at hour four. The thought of choking down squishy foil packets of the stuff for 12 hours or more made me want to gag.
In a frantic attempt to remedy the situation, I went my local running store and grabbed one of everything. Here are some of the hits and most memorable misses from my GI and taste bud training.
---
Chapul Cricket Protein Powder Bar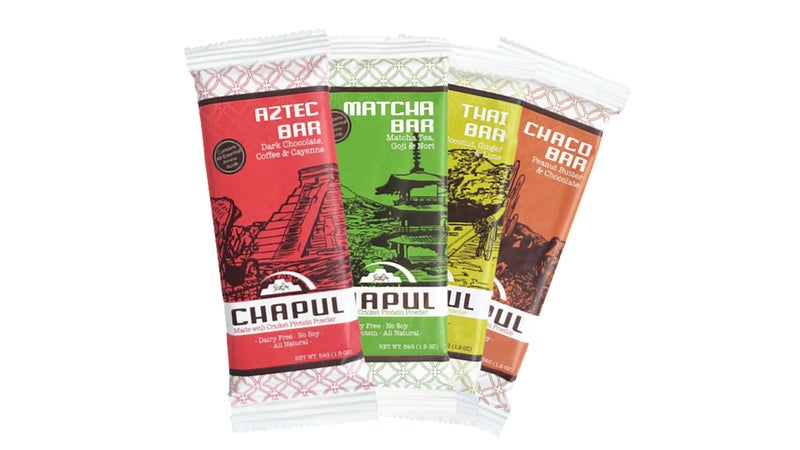 Touted as a "more sustainable food supply" than animals, cricket powder claims to provide all the protein of chicken or beef using less than one percent of the water and land required in production.
I am all-in on sustainability, but the idea of eating bugs was a mental hurdle. On one long run, all I took with me were these Chapul bars—my way of making sure I'd actually try them. If I'm hungry enough, I will literally eat anything, and on that day, "anything" included crickets.
The bar resembles your standard protein bar, meaning it looks like something you wouldn't want to eat. But once you do, it tastes surprisingly good, offering up a nice combo of chocolate and coffee. The flavor is rich, so I could only nosh every 15 minutes. The bar staved off hunger for the duration of my run and gave me zero stomach troubles, something that can't be said for most of the foods we're told to eat during lengthy sufferfests.
Verdict: 6/10: For the brave and the weird.
---
Clif Bloks Spearmint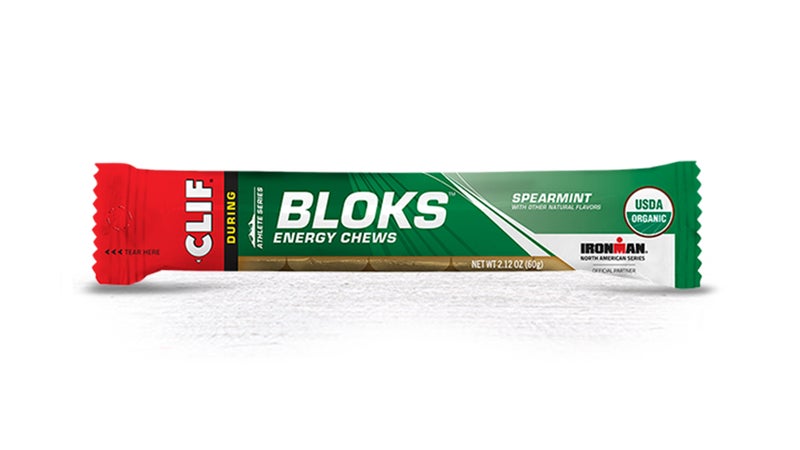 One thing I've discovered while training is that a piece of minty gum in the later miles can do wonders for my attitude. Something about a fresh mouth makes me feel mentally fresh, too. But my stomach? Not a fan. Chewing gum leads to swallowing air, which makes me feel bloated and nauseous.
But Clif Bloks managed to solve that conundrum. The spearmint flavor gave a quick hit of mint to freshen my breath and reset my mental focus while also delivering calories and electrolytes without upsetting my stomach.
Verdict: 7/10: Not a sole source of fuel, but a pretty nice pick-me-up.
---
Halfpops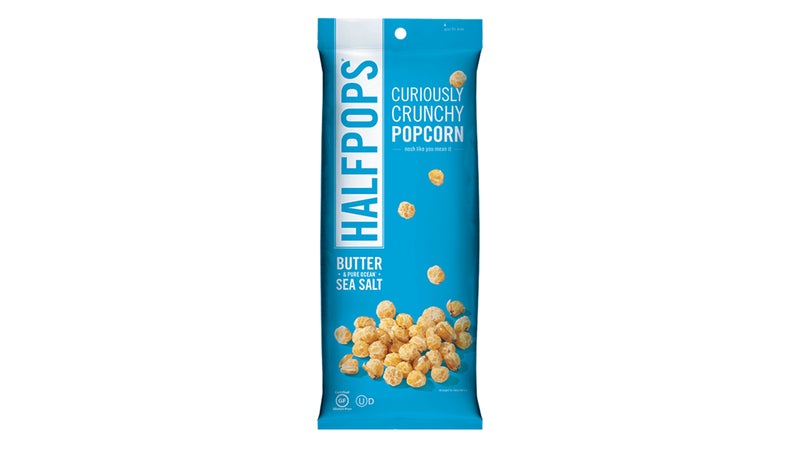 If I had to name the world's most perfect food, it would be the popcorn kernels at the bottom of the movie theater bucket—the ones that aren't quite fully popped, so you get that perfect combo of salty and crunchy.
Halfpops might be the most unusual fueling option I've seen to date, but I liked them. A lot. They're slightly blossomed popcorn kernels, dusted in flavors like cheddar cheese and dill pickle, and were a much-needed savory, crunchy antidote to the overabundance of sweet and squishy options. You're basically popping handfuls of straight carbs that your body can digest quickly and, in my case, painlessly. Bonus: The kernels got stuck in my teeth, which entertained me for at least three miles after eating. (It gets kind of boring out there sometimes.)
Verdict: 9/10: I like it and don't feel weird about it. Ultrarunners eat all kinds of weird shit.
---
ProBar Peanut Butter Sriracha
Many of my ultrarunning friends swear by nut butter packets, and for good reason—longer, slower runs require fat as fuel, and nut butters burn low and slow, unlike carb-laden gels. I ate (and loved) nearly every nut butter packet under the sun, but the ProBar Sriracha took the experience to the next level. Let me stop you before you assume that spicy sriracha led to all sorts of bowel dysfunction. It actually gave the bar a smoky undertone—just enough to make me feel like I had eaten real food rather than the packaged stuff.
Verdict: 10/10: I would lick this off Anton Krupicka's big blistered toe. It's that good.
---
GU Tutti Frutti Roctane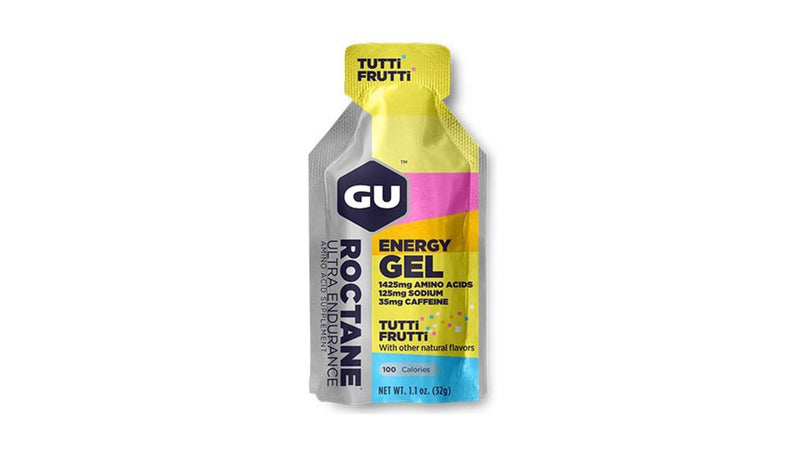 Just no. Take my word for it. I love a lot of GU flavors, but this was not one of them.
Verdict: 1/10: It deserves its own circle of hell.
---
Maurten Sport Drink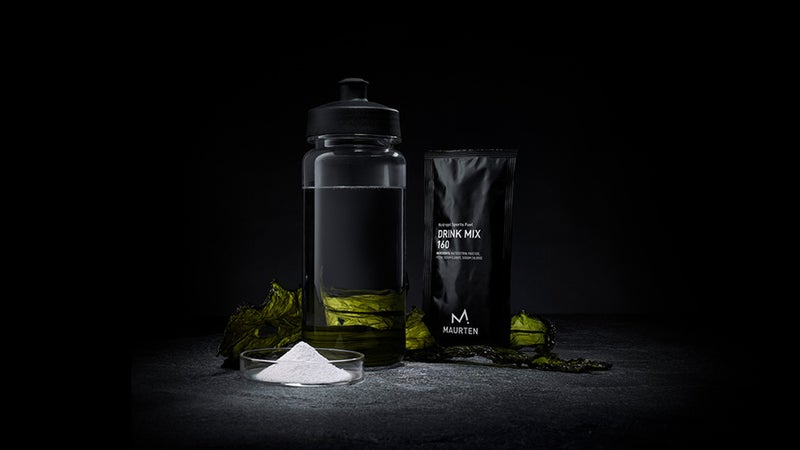 Scientists for the Sub2 Project came up with a unique formula that could deliver three times the carbohydrates of standard sport drinks without all the sugar and the resulting gut crash. How? By using natural ingredients and hydrogels, a combination of an algae-derivative and pectin that makes the liquid drink turn into an easily transportable gel when it hits your stomach. The new delivery mechanism (essentially jelly) makes it much easier for your system to digest.
Maurten tasted like nothing, a surprisingly welcome change to the syrupy-sweet drinks at aid stations. The only drawback is that you must measure the mix precisely—one packet per 500 milliliters of water—and consume it immediately.
Logistics aside, this gave me so much energy that I hardly needed anything else during my inaugural 50-miler, and I had no stomach upset to speak of.
Verdict: 10/10. A runner's dream.
Lead Photo: GlobalStock/iStock