Easy Instant Pot Recipes for Busy People
No time for slow cooking? These simple, quick meals take the time and stress out of good nutrition.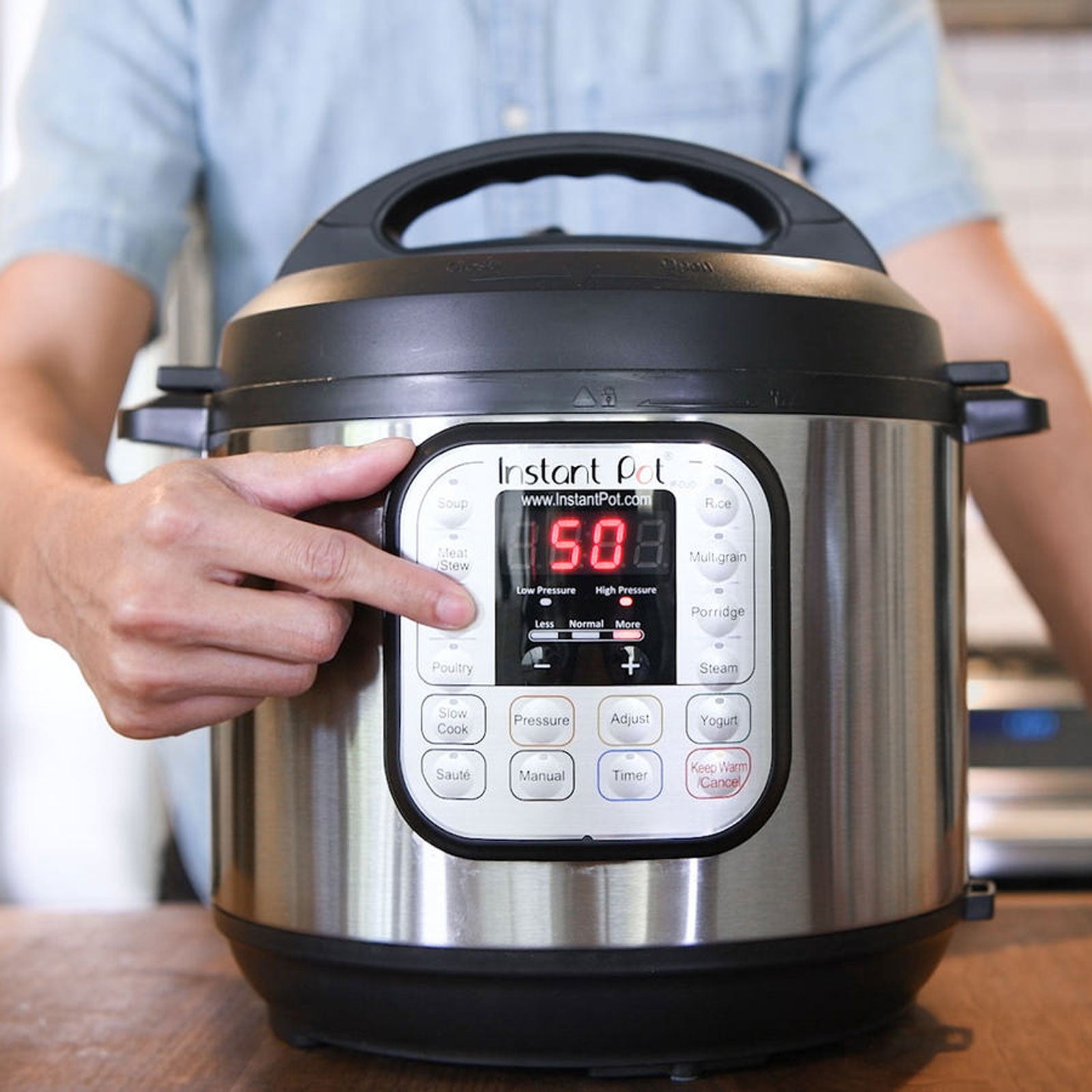 Heading out the door? Read this article on the new Outside+ app available now on iOS devices for members! Download the app.
We'd all like to be organized enough to start a slow cooker in the morning and come back to a home-cooked meal at night. But let's be honest: You're probably scrambling to get ready for work, sneak in some exercise, or get the kids to school with just enough time to slam a cup of coffee on your way out the door.
But thanks to the Instant Pot, which retails for under $100, you can reap many of the same benefits without as much advanced planning. It's an active person's godsend. Here are a few easy recipes from the kitchens of professional athletes to let simmer during your afternoon workout.
If You Have 2 Hours: Pulled Pork
Pulled pork is one of Rally Cycling racer Nigel Ellsay's favorite picks for a weeknight meal. The 20-year-old loves spending time in the kitchen when he's not out riding. "Pulled pork is great because you can put it in the Instant Pot at 4 p.m. and be ready for dinner soon after," he says. To make it, simply stick a pork shoulder in the Instant Pot with about an inch of water in the bottom, set it to "meat," and seal. (If you want to add some carbs to your meal, throw in a couple halved potatoes.) When it's done, use two forks to shred the now-tender meat. Add barbecue sauce to taste, toss it on a bed of greens, and you're ready to go.
Pro Tip: Weekly meal prep makes for even easier Instant Pot dinners. Pre-chop ingredients, combine in a plastic Ziploc, and stash it in the fridge or freezer. To cook, just plop the bag of ingredients into the Instant Pot and press the start button.
If You Have 1 Hour: Tomatillo Avocado Chicken
Chicken cooks quickly and stays moist and tender in a pressure cooker. Cyclocrosser Ellen Noble's go-to recipe is simple. "I combine a premade tomatillo salsa with a couple slices of avocado (for creaminess), a few chicken breasts, plus whatever vegetables I have in the fridge," she says. Add water or chicken broth so there's about an inch of liquid covering the bottom, then program the pot to the manual setting on high for 15 minutes. Let the pressure release naturally, and set the pot to stay warm when finished so you can do your full workout without dinner getting cold. When you're ready to eat, use two forks to shred the chicken. Top it with fresh cilantro and a spritz of fresh lime and enjoy. Serve atop tortilla chips with a bit of melted Monterey Jack cheese for a healthier take on nachos.
Pro Tip: Experiment! "The Instant Pot has become one of my favorite ways to make food for the week," Noble says. "Sometimes I make specific recipes, or I'll just throw in whatever's in the fridge that needs to be used up and make a ton of delicious food for the week." (Ellsay is also a fan of the "everything but the kitchen sink" stew.)
If You Have 30 Minutes: Rice Bowl
Noble and Ellsay both admit that they primarily use the Instant Pot to make rice in record time. Unlike a rice cooker, the Instant Pot's correct ratio of rice to water is 1:1. The pot has a rice setting and will take between five and 25 minutes, depending on the type of rice you're cooking. Before a race, Noble likes to top a bowl of rice with almond milk, jam or maple syrup, and almond butter. For a more savory option, add canned black beans, chunks of avocado, and plenty of greens and fresh salsa for a do-it-yourself burrito bowl.
Pro Tip: If you're a fan of heartier, more nutrient-dense grains, the Instant Pot reduces the cook time of farro from 20 to 40 minutes on the stovetop to just ten minutes. Pearl barley, which traditionally takes nearly an hour, is done in just 25 minutes.
Trending on Outside Online