How to Pick Your Jerky
This salty snack has taken center stage as a healthy, protein-laden endurance fuel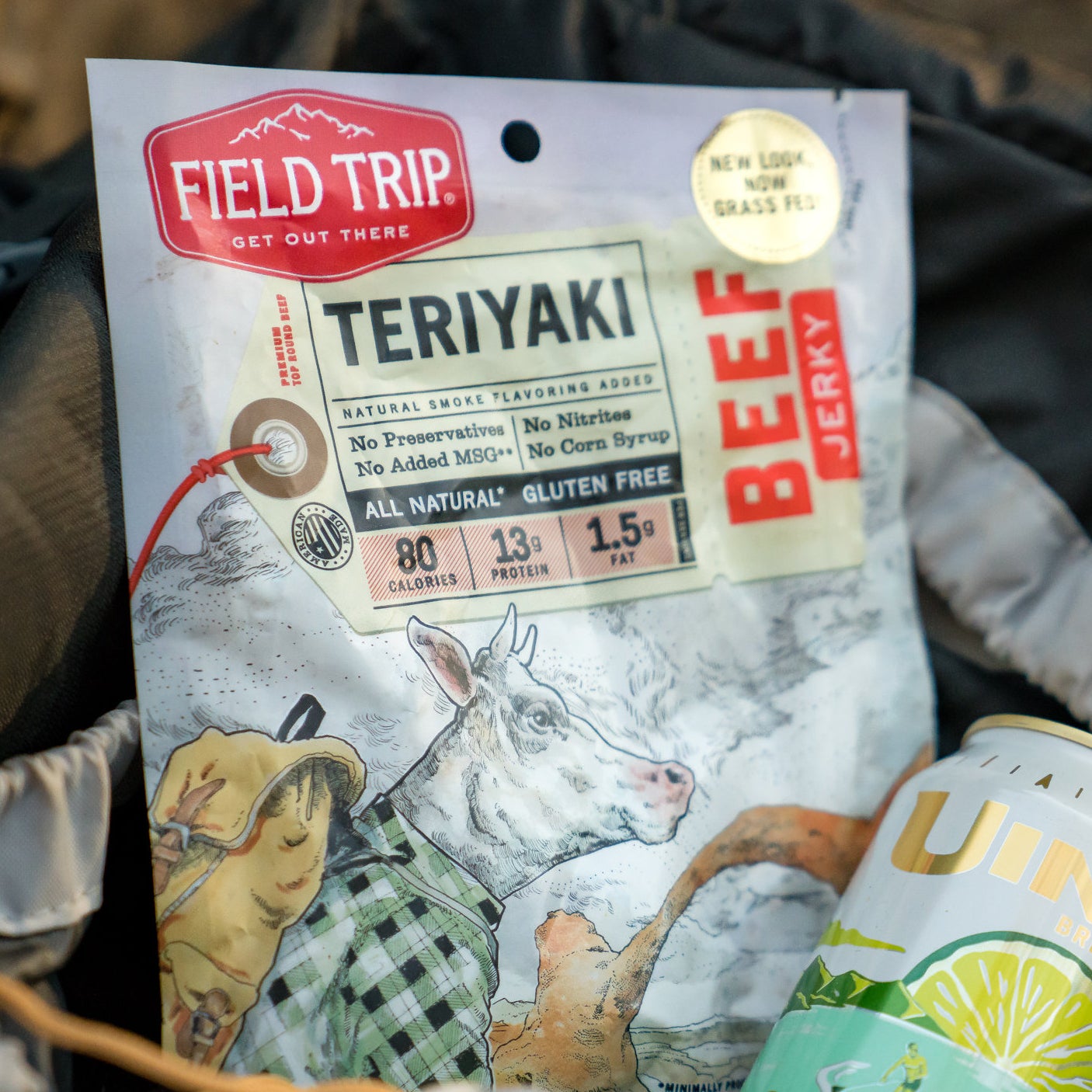 Heading out the door? Read this article on the new Outside+ app available now on iOS devices for members! Download the app.
Jerky is high in protein, high in healthy fat, and nearly nil on carbs. But these days, choosing a jerky means so much more than just picking your favorite brand or flavor. Now you're faced with an ever-growing bevy of protein sources being dried, spiced, and packaged for the trail.
With each different protein source comes a different nutritional profile. And the best jerky for you isn't necessarily the one with the highest protein count; it's the one you like the most that aligns with your environmental values and complements the rest of your diet. "What matters for health-conscious eaters is that it's uncured and comes from an animal that was allowed to graze freely and not given hormones or antibiotics," says Matt Fitzgerald, sports nutritionist and author of How Bad Do You Want It.
The big knock on jerky has always been its unhealthy dousing of salt and sugar, added to preserve the meat and boost flavor. This isn't always bad: if you're hiking on a hot day, the sodium will replace what you're losing while sweating, and the sugar is good for a quick-burn energy boost. But the same things that make jerky a great trekking snack make it a lesser choice for running errands, says Kerri-Ann Jennings, a Burlington, Vermont–based dietitian.
The bottom line: choose wisely. To help you find the best fit for you, we've evaluated supermarket jerkies based on health profile and environmental impact, as assessed by the Environmental Working Group's Meat Eater's Guide. Let's get snacking.
---
Fish Jerky
Salmon: 52 percent fat, 48 percent protein
Trout: 40 percent fat, 60 percent protein
When it comes to environmental impact, fish jerkies are one of, if not the best, sources of animal proteins because they leave a much smaller footprint. When it comes to athletic performance, the selling point on fish over beef jerky is that it contains omega-3 fatty acids, which help with cell function. "In endurance athletes and exercisers, omega-3 deficiency harms performance in a variety of ways, including increased post-exercise tissue inflammation," says Fitzgerald.
---
Beef
Beef: 60 percent fat, 40 percent protein
Bison: 43 percent fat, 57 percent protein
The most iconic jerky falls short from an environmental standpoint—cows are a huge contributor to greenhouse gas emissions—but it is high in protein and iron, which helps in the production of blood and is necessary for lung and muscle functions. Beef and bison also contain vitamin B12, a key weapon in keeping anemia at bay.
---
Poultry
Turkey: 50 percent fat, 50 percent protein
Chicken: 50 percent fat, 50 percent protein
Poultry has a lower environmental impact than beef and packs about the same amount of protein. Turkey and chicken varieties make for good jerky precisely because they're a little bland, allowing them to pick up all the added flavors. Just be sure to stick with spice blends that don't load up on sweet additives—skew toward smoky options that may also offer inflammatory benefits (look for turmeric, cayenne, or chipotle). It'll pick up the flavor more readily than any other option on this list.
---
Pork
42 percent fat, 58 percent protein
In addition to protein, pork contains a lot of potassium. But the meat typically leaves a sizeable environmental footprint, falling just behind beef.
---
Vegan Jerky
Seitan: 15 percent carbs, 4 percent fat, 81 percent protein
Soy (Tofu): 15 percent carbs, 31 percent fat, 54 percent protein
In a world where alternative meat products are becoming common, vegan jerky has developed a loyal following. Unlike animal-sourced jerkies, which are almost exclusively protein and fat, vegan alternatives contain a more balanced mix of macronutrients that blend protein with some carbs. They're the most environmentally friendly and humane of the options here. Plus, some contain other healthy ingredients as fillers, like mushrooms or barley.