Ryan & Sara Hall Are Obsessed With Food
Even eating is serious business in the Hall household.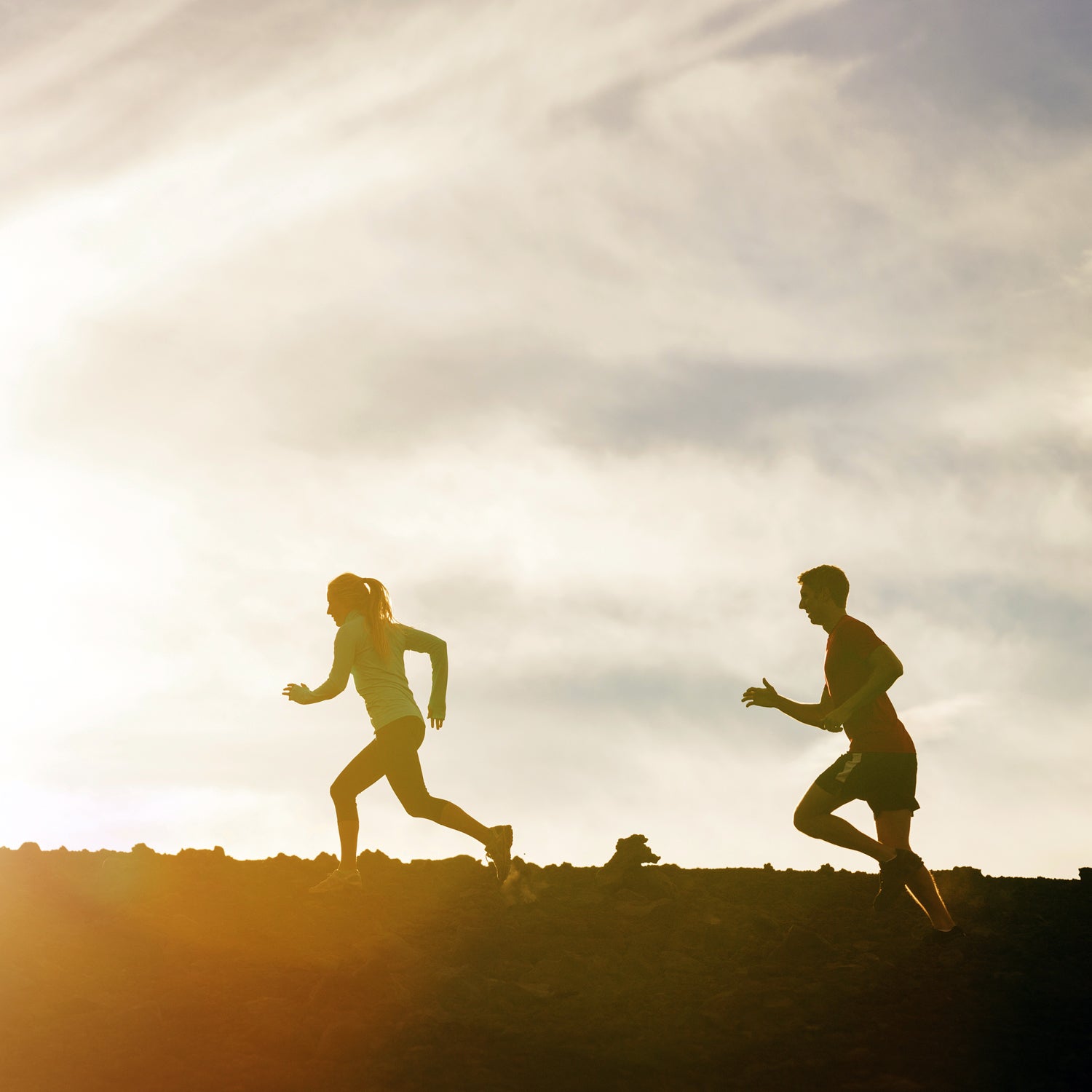 Heading out the door? Read this article on the new Outside+ app available now on iOS devices for members! Download the app.
Runners are a food-obsessed bunch. Want proof? Just stand by the post-race buffet as the bagel well runs dry and hysteria sets in.
But like the true elites they are, professional runners Sara and Ryan Hall's food obsession runs circles around us mid-packers'. The duo's social media streams—which are a smorgasbord of recipes, food musings, and pics—make it clear that not only do these two run faster than you, they also eat better. 
"Anyone have any secrets to making beef liver taste good?" Ryan tweeted late last month. A few days later, he followed up with: "Figured out the liver: soak in milk (takes the edge off) panko bread crumb coating, sautéed in butter, bacon, onions."
While you probably will never be able to keep up with these two, here's how you can eat like them.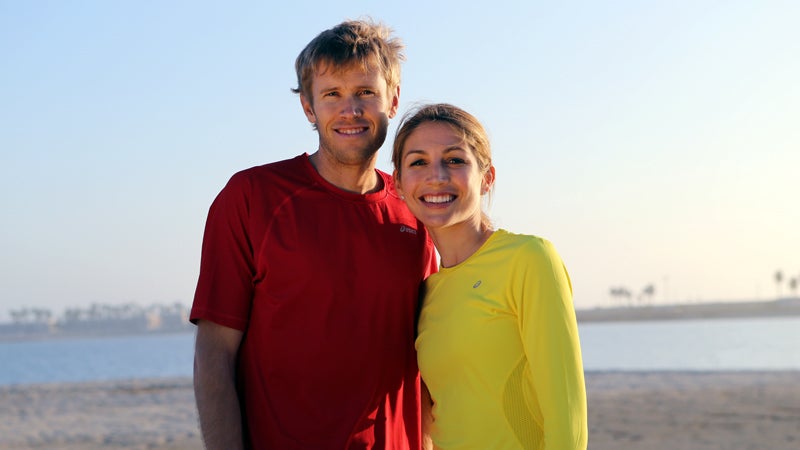 SARA: Our mutual passion for food is one of the things that we had in common from the start, especially our adventuresomeness with trying different foods. Our first date we went to [get] sushi. Ryan had never had sushi, but he ordered a bunch of obscure things off the menu to surprise me when I went to the bathroom.
SARA: We spent a lot of our college years cooking together and exploring the Bay area's eclectic ethnic restaurants. I think about half the days I would show up on my bike and Ryan would have left me some kind of baked good or special treat; you could say food was our love language.
RYAN: I would say even though we are passionate about food, we also have to have the mentality that food is fuel. So even though we love rich food as an event gets closer, we are more intentional about what we eat.
SARA: It's more a matter of making sure we are getting good proportions of carbs, protein, and fat at the right times rather than being at the mercy of what a chef might serve or dousing our pasta in truffle oil simply for taste. The day of a race, we love to make our Muscle Milk Pancakes, a recipe Ryan invented to keep him full during marathon training. It's now our go-to breakfast (and often lunch and dinner!).
RYAN: If I could only have one food for the rest of my life it would be pancakes.
SARA: For me it would be pad Thai.
RYAN: Flagstaff has some great restaurants, being a college town and larger for a mountain town. They have quite a bit of Thai food and some amazing wood-fired pizza places. Those are two of our favorite things to eat out because they are the hardest to make at home. There is great cafe culture and good grocery stores to allow for gourmet cooking at home, which we like to do.
SARA: As far as which of us is the more adventurous one, I think we are both equally adventurous; we typically order the most obscure thing on the menu. We are both equally foodies, though I'm more of a creative, wing-it type of cook whereas Ryan likes to study techniques of methodically creating the perfect cup of coffee or scrambled eggs.
RYAN: I also make my own sourdough starter. My favorite thing that Sara makes is her family's Italian stewed chicken or Chinese mushu chicken wraps with hoisin sauce.
SARA: We do almost all of the cooking together. Ryan typically does the brunt of the chopping while I'm more of the seasoner/visionary of the meal. Ryan is the best pancake and coffee maker though. He has us both addicted to pour-over, medium-roast coffee blended with butter!
RYAN: When it comes to holidays, our recipes are a blending of the Hall family all-American recipes and Sara's Swedish family recipes. Christmas morning is always cinnamon rolls in the Hall home made from scratch. I've always been the designated baker of these.
The Halls are hosting their first-ever running retreat weekend this October in Sonoma, which will include seminars on how to make their signature Muscle Milk Pancakes and pour-over coffee.