Notecard Guide to Fitness
A Longtime Fitness Editor Does Some Soul Searching
One of the leading labs in health and food science is under fire for shoddy research. The implications for the science community and journalists who report on the field are vast. But how much does the research matter for the average person?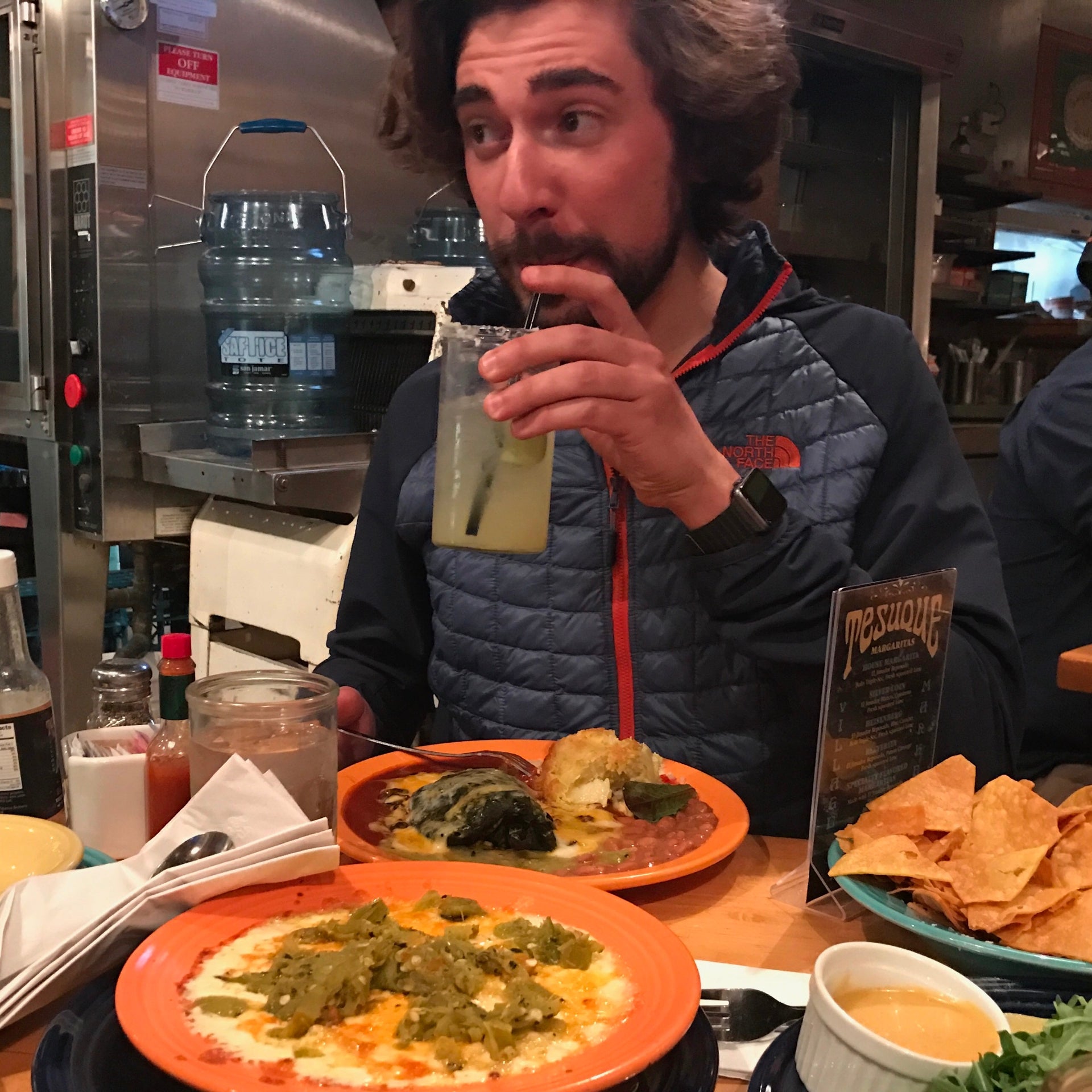 Heading out the door? Read this article on the new Outside+ app available now on iOS devices for members! Download the app.
We need to stop overthinking wellness.
Stories like "Where Skinny People Sit in Restaurants" or the "15 Ways to Eat Healthier Without Thinking" are fun to write and even more enjoyable to read. But they distract all of us from the fundamentals to living a healthy life. That's why news of a scandal at the Cornell University Food and Brand Lab may actually be a good thing, the shock we all need to return to the basics. In a piece published this week, Science of Us explained that researchers at the lab, which has long been a leader in nutrition science, are coming under fire for publishing shockingly shoddy research. Outside, along with most major health and wellness publications, has reported on the lab's made-for-web-headline-writing studies, like "How to Navigate the Maze of Temptation That Is Your Local Grocery Store" and "Eat the Same Breakfast Every Day."
My first reaction was to write a piece declaring that everything we know about fitness is a lie. That'd certainly get some traffic. Instead, the Cornell scandal led me to some soul searching. Wellness is fairly straightforward in theory, if not practice. We don't need catchy headlines or complicated formulas to stay healthy. There's a reason Michael Pollan wrote a whole book on nutrition that can be condensed into seven words: "Eat food. Not too much. Mostly plants." That thinking isn't reserved for food science alone. In an email, Michael Joyner, a physiologist at the Mayo Clinic, told me that we overcomplicate everything when it comes to health. He then pointed me to an obituary in the New York Times of Lester Breslow, a researcher who, the Times reported, "gave mathematical proof to the notion that people can live longer and healthier by changing habits like smoking, diet and sleep." Breslow identified seven key factors to living a healthy life:
Do not smoke; drink in moderation; sleep seven to eight hours; exercise at least moderately; eat regular meals; maintain a moderate weight; eat breakfast.
There's no arguing against Breslow's habits for a healthy life. The difficulty is in figuring out how to live by them. As always, the devil is in the details. I know—I'll ride for five hours on the mountain bike but follow it up with several margaritas and a large slice of key lime pie. If you only have time to ride on the weekends or can't afford to buy healthy ingredients for meals, Breslow's guidelines become less attainable. But for the average Outside reader, things really are shockingly simple:
Spend most of your day moving. Over the past year, we've written about 50 stories touching on the topic. The science is sound. The consensus real. Sitting all day is bad for you, even if you exercise intensely on the weekends. So take a break from your desk. Go for a lunch ride. Then take a walking meeting. We even have a story that can show you how to make it happen.
Between runs and rides, eat vegetables to stay at a healthy weight. Everyone from Pollan to Matt Fitzgerald, the author of The Endurance Diet, says so. The reasoning is pretty straightforward: it's easier to maintain a healthy weight by focusing on diet instead of exercise. The best way to eat a healthy diet is to eat mostly vegetables. When I reached out to Fitzgerald, he agreed, and said we should be spending more time watching how healthy people behave. "Not surprisingly, these patterns aren't radical or sexy," he wrote. "But a recreational athlete who adapts these habits to his or her own circumstances is much less likely to get bad results than is an athlete who adopts a radical diet based on some study described in an article with a sexy headline."
Over the last half-decade, I've written and edited hundreds of stories on health and fitness for multiple publications. No matter the study or advice we discuss in the newsroom, we almost always come back to the same conclusion: this stuff isn't all that complicated, it's just really hard.